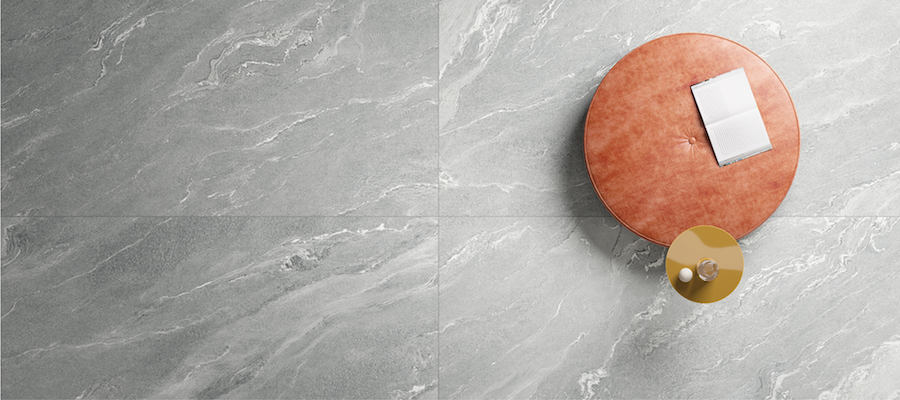 Sustainability and innovation are the watchwords of the new Pietre Maximum collection from Fiandre Architectural Surfaces, which enriches its Maximum range with new "anti-waste" formats.
---
The Pietre Maximum collection includes two textures: Quarzite Vals and Luna Limestone. The first is inspired by the gray stone of the canton of Graubünden in Switzerland and has a gray-azure background, with white undertones. The second evokes the Spanish and French Crema Luna marble, with an elegant beige background and darker touches.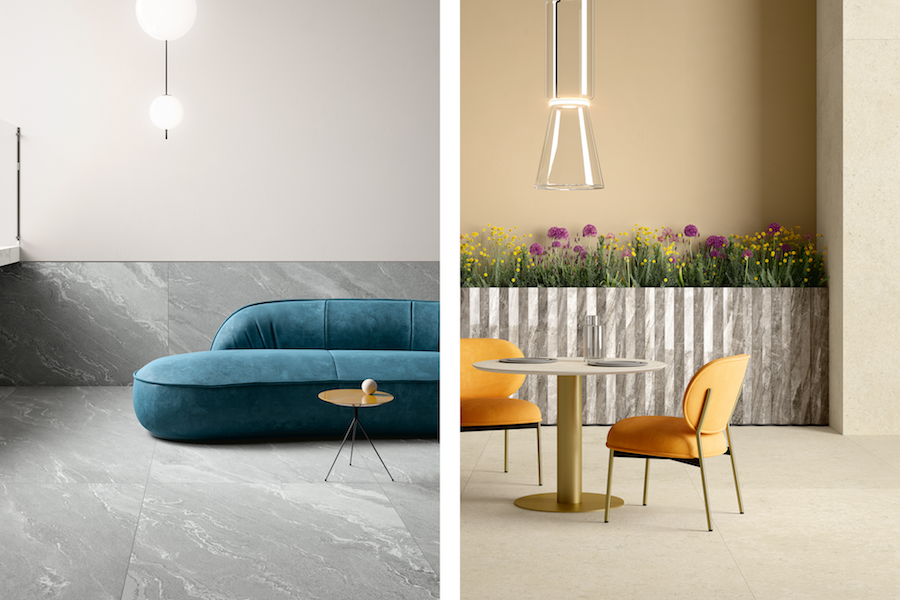 A special attention has been paid to the waste reduction for this collection. This is part of Fiandre Architectural Surfaces' culture which, in an approach of sustainability, produces its large ceramic stoneware slabs in factories that do not release harmful or odorous substances into the atmosphere. It is therefore in line with this approach that Fiandre Architectural Surface now offers, for its Pietre Maximum collection, these new formats which adapt to the most common dimensions of the residential sector to reduce cutting losses during installation and which have been designed to reduce the material waste in the making. Therefore, while combining the stone's beauty and the advantages of porcelain stoneware, the 120×270 cm size conforms to the minimum height required for the home, and the 120×120 cm is compatible with the standard dimensions of shower trays in many countries. In addition to these formats, Quarzite Vals and Luna Limestone slabs are also available in 100×100 cm size, designed to facilitate installation and maintenance, and in 300×100 cm size, a format suitable for covering large surfaces.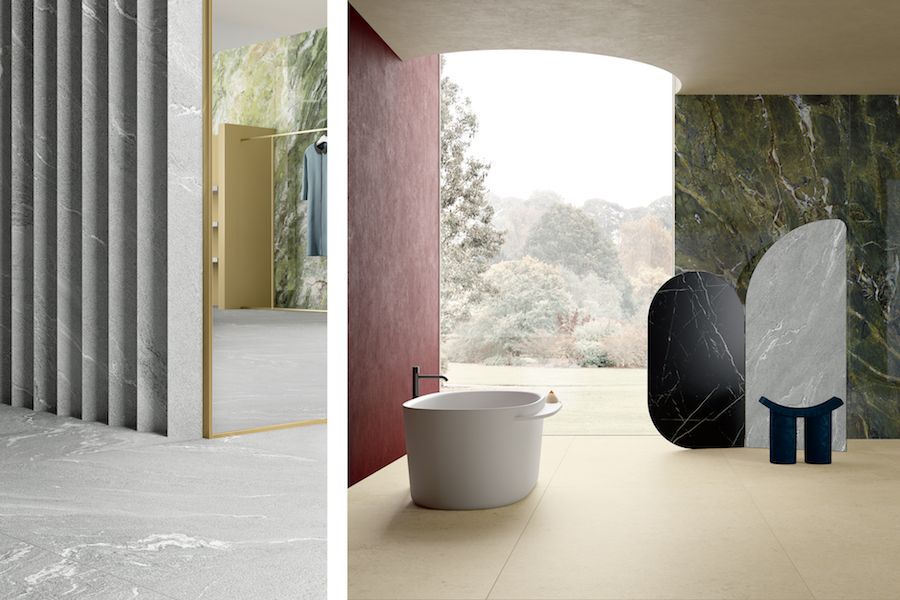 Their R10B adhesion coefficient, allows the slabs to adapt to many interior configurations. Covering a shower or a washbasin in a bathroom, as well as in a spa, a thermal structure or a swimming pool, the Pietre Maximum collection is perfectly suited for any type of wet space. These new textures can also be applied in other contexts such as private residences, reception structures, stores or showrooms. Their 6 mm thickness facilitates the realization of additional fittings and architectural elements.