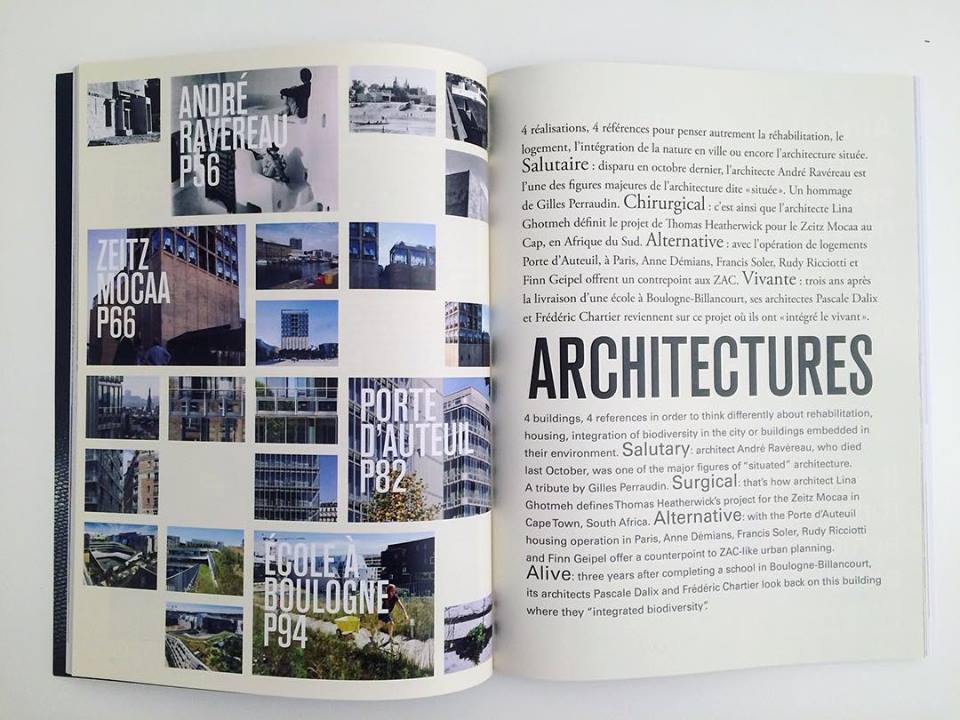 L'Architecture d'Aujourd'hui is an international magazine, decidedly contemporary and open to the disciplines of urbanism, design, art and landscape architecture. Its ambition is to highlight architecture with 6 thematic issues and 3 special editions per year, distributed in France and abroad.
The magazine in numbers :
6 issues per year
2 languages French/English
144 pages
9 x 11.8 in
25 euros in newsstands and bookshops
50 000 readers in more than 50 countries
1/3 of the readership outside of France
---
IN 2021, L'ARCHITECTURE D'AUJOURD'HUI GETS A NEW LOOK!
New graphic identity, new sections, the evolution chosen by L'Architecture d'Aujourd'hui with its 440th issue affirms a desire to define, more than ever, architecture as a main actor, and not just a marker, of political, urban and social evolutions.
Now even more than yesterday, L'Architecture d'Aujourd'hui meets the eyes of those who make architecture, those who observe it and those who experience it. Experts on architecture, but also in art, design, human and social sciences, all express in the pages of the magazine their point of view on our contemporary and global society.
L'Architecture d'Aujourd'hui speaks "seriously about light things and lightly about serious things." The revue will now change to become more a magazine type, by multiplying topics, formats and illustrations.
L'Architecture d'Aujourd'hui no longer talks only to specialists in architecture, but aims to speak to a wider audience as well, those who are curious to know more about how the world is built.
NEWS SECTION | In the preamble, a succession of briefs offered to an impatient reading bring back the trends of the moment: an evocative image, hard-hitting remarks, visits and discoveries from the editorial staff, tips "art of living", reading advice from booksellers, a young talent to follow, a mood ticket, a remarkable house, a competition not to be missed, etc.
CULTURAL SECTION | Here, experts and practitioners from disciplines related to architecture – graphic arts, design, literature, cinema, sciences, etc. – are invited to share their points of view and present their works and researches. This second part includes surveys, forums, reports or interviews.
THE PORTRAIT of an architect offers a transition and precedes the main dossier of the issue.
THE MAIN DOSSIER | An essay, an investigation, students' works, studies of heritage building or vernacular processes, but also, conversely, the presentation of future projects, even utopian, as well as the gaze of an expert, those are the headings of the issue's main dossier. Last but not least, the presentation and analysis of 4 to 5 recent architectural achievements, with a photo report and drawings, support the reflection around the chosen theme.
TRENDS SECTION | Finally, a trend book referencing the new products offered by the building industry closes the issue. This section provides a portrait of a committed company, presents a notable innovation and highlights remarkable products and solutions in various achievements.
Graphic designer Laurence Ravoux highlights our editorial content with an elegant layout.
For more information on AA's history, click on our "AA Rétro" timeline.