"Green is a very rich, ambiguous colour, a dream material for a historian, and it's my favourite colour since childhood!", told the french historian Michel Pastoureau during an interview with a French media in 2013  […] "For a long time considered as an evil colour, green has been revalorised by our modern societies. It can even embody the freedom. We have given it the green light and even entrusted a big mission: saving the planet!", he continued.
This autumn, the italian company Fiandre Architectural Surfaces decided to spotlight the green colour with three new ranges for its collection Marmi Maximum.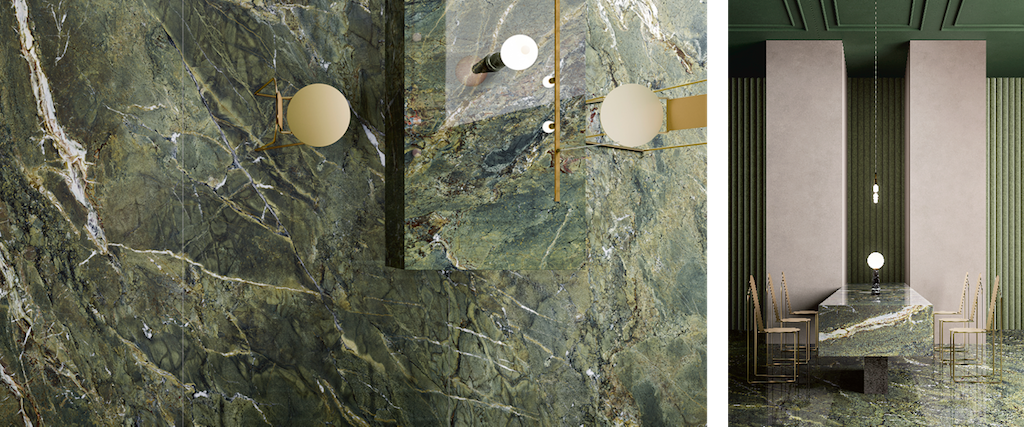 ⬆️ VERDE FANTASTICO
Deep and intense, the green of this range reminds of a tropical, luxuriant forest. The white, brown and ocher elements on a dark green background come to highlight and give life to the surface.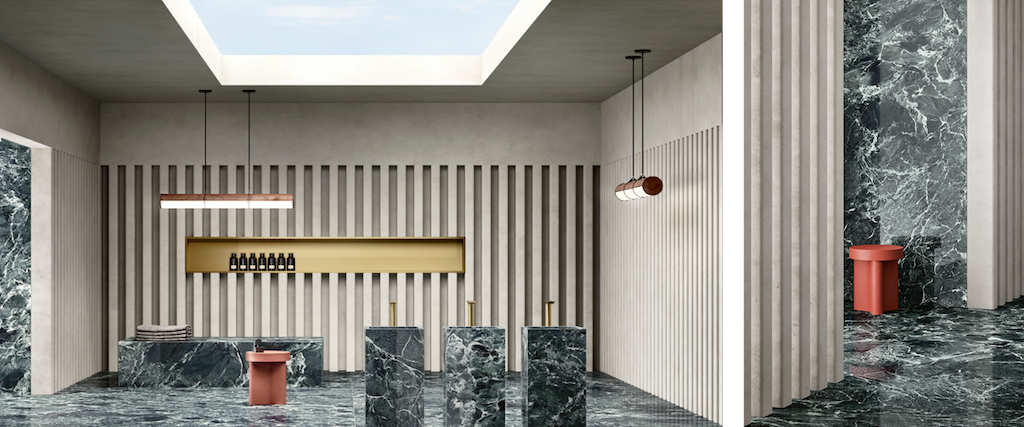 ⬆️ ALPI CHIARO VENATO
An intense green enlightened by white veins, the marble "Green of Alps" is an essential element of the italian tradition. This range with timeless elegance pays tribute to the beauty of Aosta Valley's landscapes, in the northwestern Italy.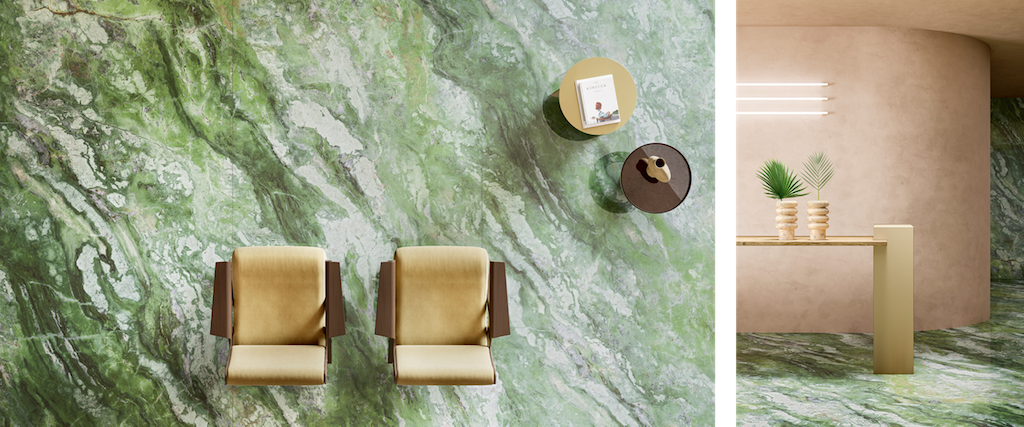 ⬆️ IRISH GREEN
This range takes us to the Ireland, the County Galway. We can find there the intense green of Irish meadows, dark earth, golden sand, bare rocks and the stones of its castles. The marble of Connemara is certainly one of the rarest and oldest marbles. The shades of cream, sepia, brown and gray that put rhythm into the intense and acid green background, bestow to it a beauty described by Oscar Wilde as "wild".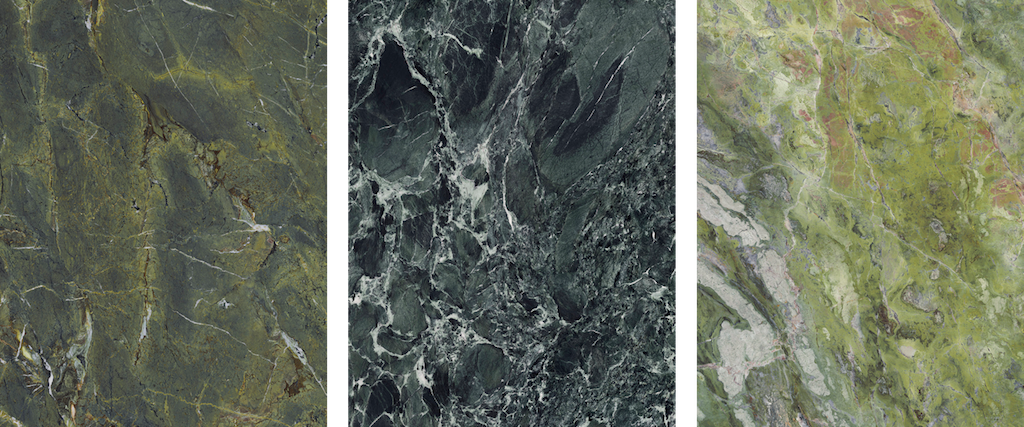 These three new ranges conserve the usual characteristics of the collection Marmi Maximum: large size tiles (300×150 cm) that are perfect for facade cladding, walls and flours. The 6mm thickness lets architects and designers to use them for creating furnitures and of course, to ensure durability, mechanical and chemical resistance, easiness of maintenance.
More information here.