In Milan, the insurance company Unipol asked the international architectural agency Progetto CMR to restore an old building and to create its new head office: a project called De Castilla 23. With importants ecological and innovative objectives, the Italian architects decided to work with their compatriot – the Iris Ceramica group and its brand Fiandre Architectural Surfaces; together, they designed an eco-active outer shell known as "smog-eating".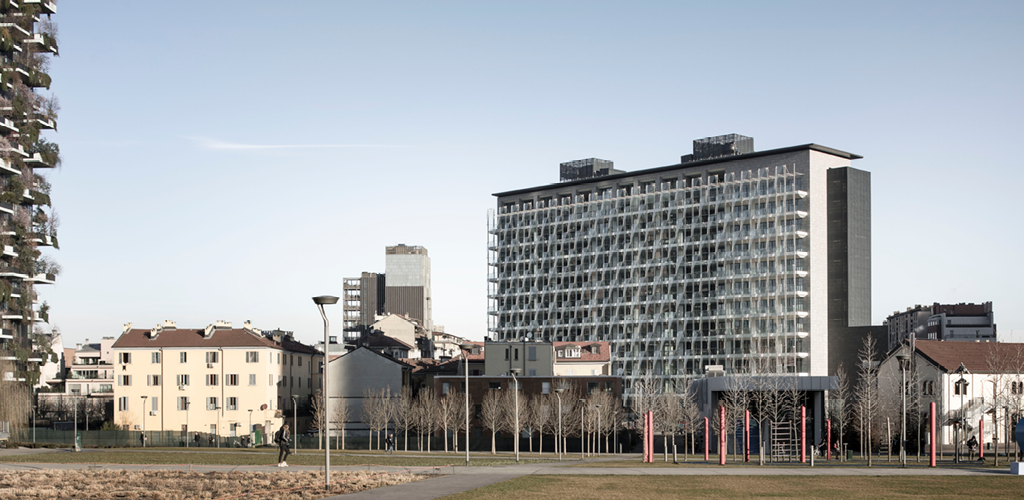 De Castillia 23 is an office program geared towards individual and collective well-being. It is an ambitious project, which combines sustainability, innovation and user comfort. The architects of Progetto CMR called on the expertise of Fiandre Architectural Surfaces. The Iris Ceramica group brand has developed a range of active technical and technological solutions for the project: self-cleaning, anti-odor, anti-pollution and anti-bacterial surfaces, offering optimal and permanent bactericidal performance.
The engineering experience of Fiandre Architectural Surfaces focused on the facades as well as the outdoor flooring. The brand has developed a Granitech® ventilated façade system, a solution that guarantees the longevity of buildings thanks to the durability of the walls and the energy efficiency. The material chosen for this facade is an eco-active ceramic from the Core Shade collection – in Cloudy Core Active and Sharp Core Active textures. This material, thanks to an active combination of air, humidity and light, breaks down dangerous polluting molecules that come into contact with it: nitrogen oxides and volatile organic compounds, for example.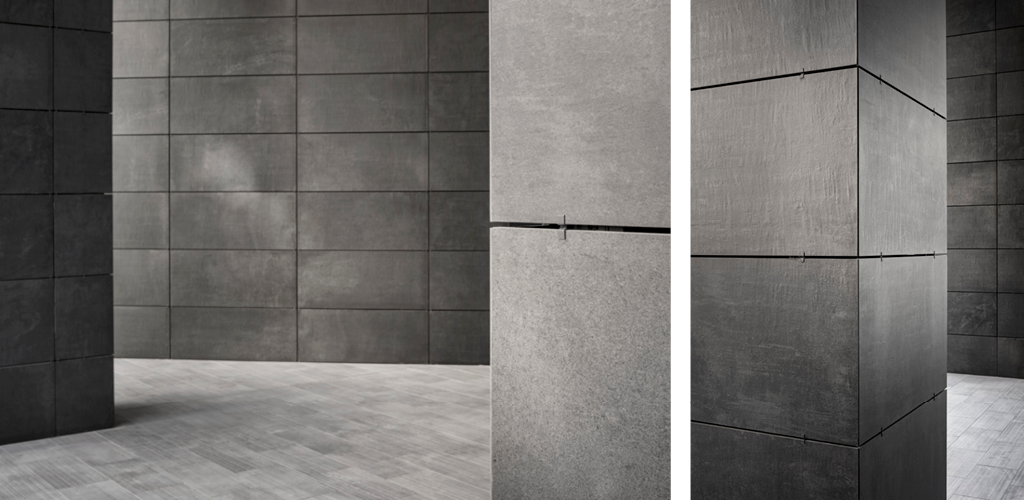 The chemistry department of the University of Milan has estimated that the 16,088 sq.m of Core Shade Active slabs installed on the facade of De Castilla 23 are capable of breaking down 59 kg of nitrogen oxides per year – as would more than 200,000 m2 of green spaces. Statistics that have earned De Castillia 23 the nickname "smog eater".
"It was an honor for Fiandre Architectural Surfaces to be the partner of Progetto CMR in the realization of De Castillia 23" says Federica Minozzi, CEO of Iris Ceramica Group. "Thanks to our Active 2.0 ceramics, recently patented at European level, we have made a substantial contribution to this important project. This project fully rewards the constant research of our R&D team and the University of Milan, our partner in the development of innovative and eco-responsible solutions. "
De Castillia 23 highlights the ability of Fiandre Architectural Surfaces and the Iris Ceramica group to support the most important international architecture studios in the search for specific solutions.