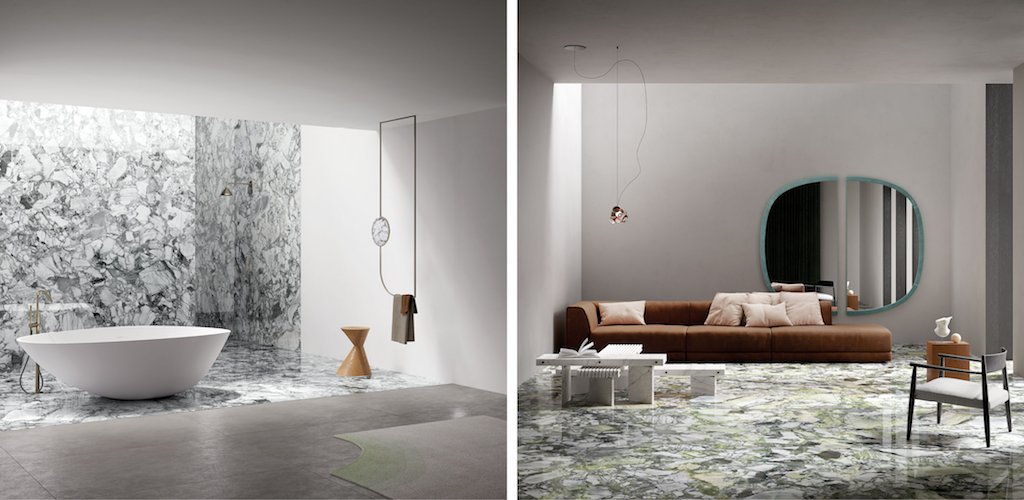 The Marmi Maximum collection by Fiandre Architectural Surfaces is a decorative solution with significant technical performances. The chromatic variations and the always different sets of veins offer the Marmi Maximum collection same aesthetic qualities as those of an authentic quarry marble. Today, the collection has been bolstered with two brand-new marble-effect styles: White Beauty and Grey Beauty.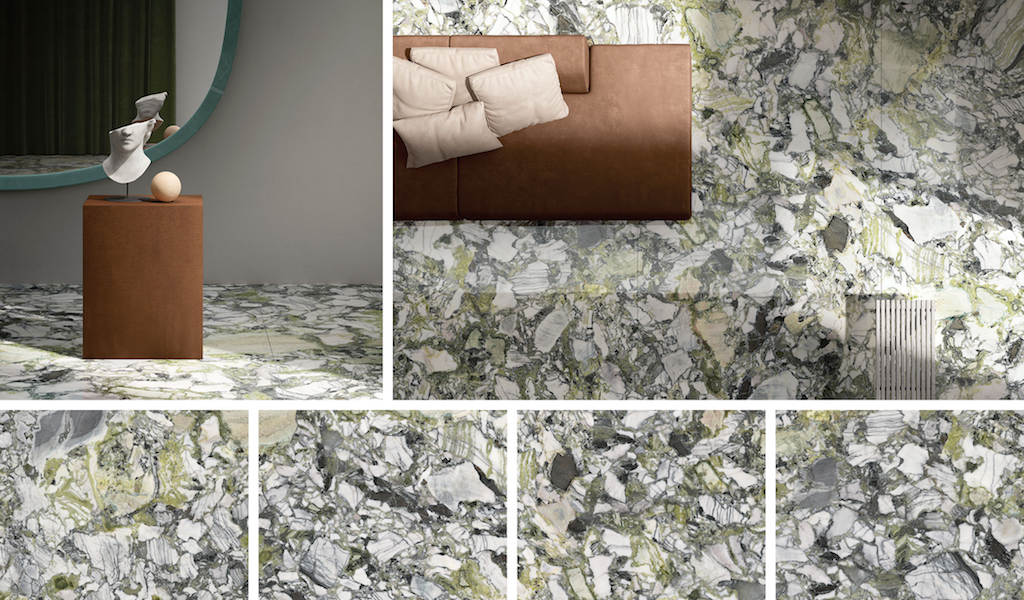 White Beauty finds its inspiration in a precious white conglomerate marble from China, which structure is characterized by feldspar in white, green, grey and black color, creating a rich and original pattern. The rare and exotic texture of the White Beauty range offers a significant visual impact to any space that is adorned with this solution.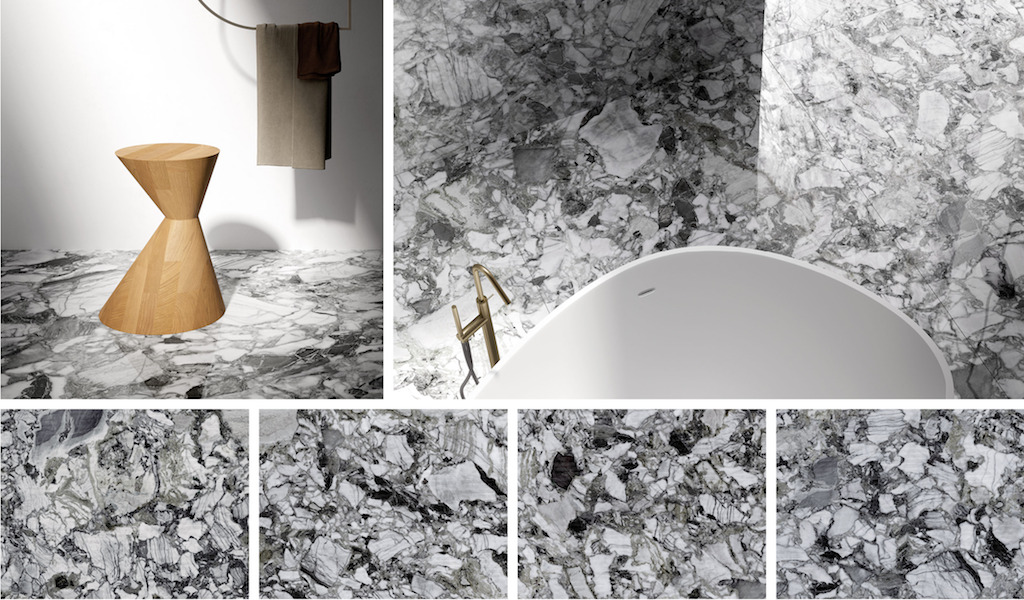 For a more subtle colour effect, Fiandre Architectural Surfaces has also developed a 'desaturated' version of the same marble-effect style. Grey Beauty has an identical pattern, but adds an elegant contrast between shades of white and grey.
With these two new styles, Fiandre expands the Marmi Maximum collection. These two textures are suitable for both large spaces and small interiors. Their shiny finish gives depth to the color and the richness of the texture.
The 6mm thickness of the porcelain stoneware tiles from Fiandre Architectural Surfaces allows the material to be used both on the floor and on the wall; the tiles are available in several formats: 300x150cm for the largest, 75×37.5 cm for the smallest. These tiles can also be used on furniture pieces to create impressive architectural decors.
__________
Visit www.granitifiandre.com for more informations.