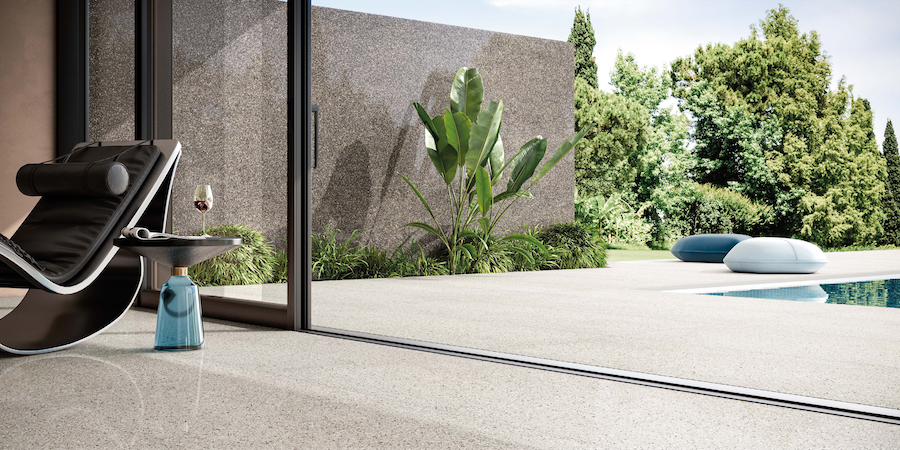 From manor houses to churches and famous Venetian villas and palaces, the famous terrazzo alla veneziana has adorned the most beautiful places in the city since the 15th century. Like a journey back in time, FMG Fabbrica Marmi e Graniti is now recreating this icon of Venetian architecture with the 

Palladio

 collection.

Discover FMG Fabbrica Marmi e Graniti and expore the Palladio collection.
---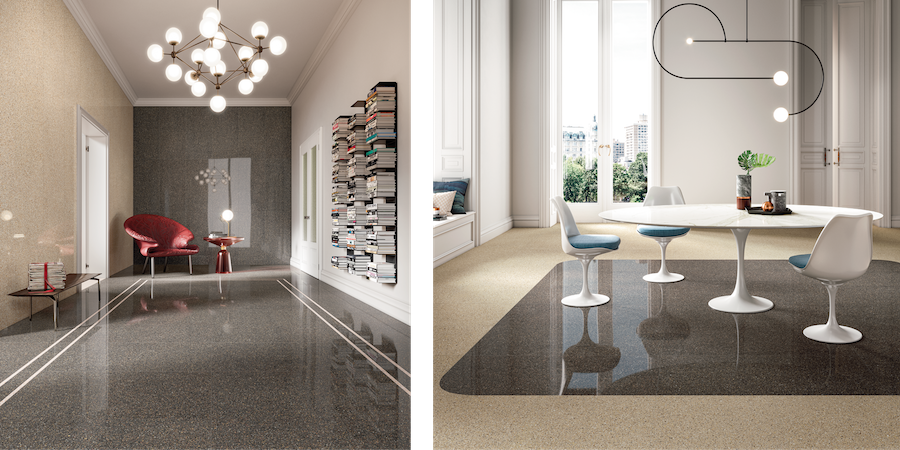 With its granules and colorful marble and stone fragments combined in a compact and dense mixture, Palladio reinterprets cocciopesto, the emblematic material of terrazzo alla veneziana. Randomly mixed without solvent, resin or chemical additives, the granules and fragments create unique surfaces, never identical to each other.
Foscari, Valmarana, Cornaro, Certosa, Chierati and Pisani – all the shades in the collection take their names from the famous Palladian villas. Between traditional craftsmanship and innovative production systems, FMG Fabbrica Marmi e Graniti offers this collection with two finishes – natural for a more contemporary effect and smooth for a more classic effect – which can be combined to create dynamic laying patterns and original plays of light. Palladio's ceramic surfaces can also be customised with unique colours and grain sizes, with the FMG Fabbrica Marmi e Graniti's Customised full body colours service.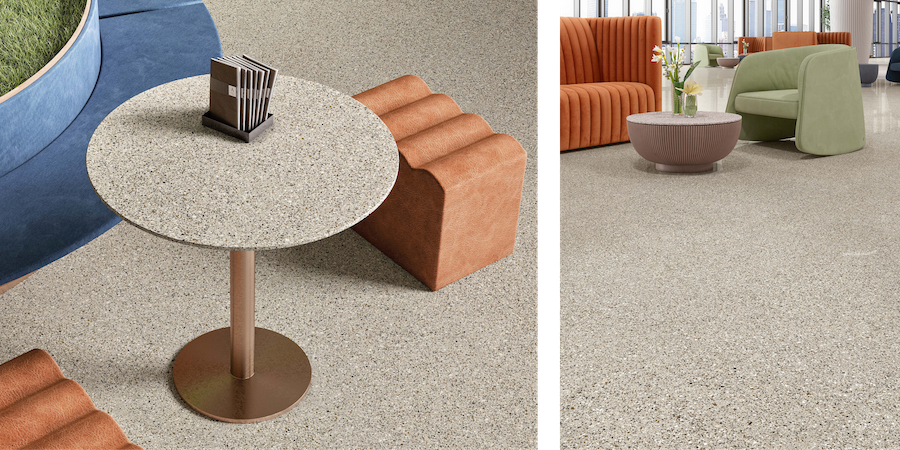 In addition to the traditional formats (120×60 and 60×60 cm), FMG Fabbrica Marmi e Graniti innovates by offering Palladio in new formats, 150×75, 120×120 and 75×75 cm. The collection is also available on request in the ACTIVE SURFACES™ version. Ceramic surfaces become eco-active, with antibacterial, antiviral, anti-pollutant, anti-odour and self-cleaning properties. Recent studies have also demonstrated that they are 94% effective against the Sars-CoV-2 virus (responsible for Covid-19), after just 4 hours of exposure to UV light (natural day light and traditional light bulbs).
Due to the uniformity of the composition of full-body porcelain stoneware, Palladio surfaces are suitable for special treatments with visible edges, such as the edge (rounded, cut at 45 degrees, polished flush, beveled, etc.), the central curved cuts or shaped water-jet cuts. They are therefore suitable for the creation of countertops, coffee tables, seats, railings and in the personalisation of architectural and decorative elements, but also for installation on walls or floors, both indoors and outdoors.