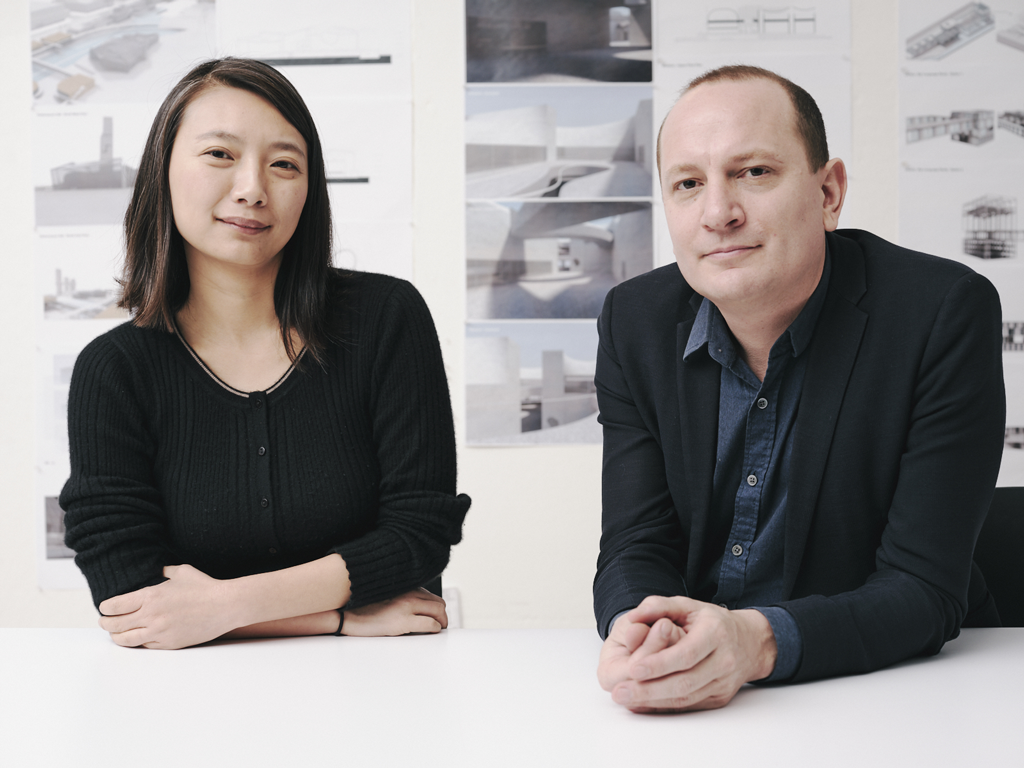 In the Proust's short questionnaire style, AA questions architects about their profession, their projects, their vision of the future. Meet Florian Idenburg and Jing Liu, founders of New-York-based architecture firm SO-IL, currently working on social housing project Las Americas, a "prototype for the development of vertical dwellings in the city of Leon, serving as a catalyst for urban regeneration and improvement of life for low income communities" in Leon, Mexico. The project is scheduled for 2021.
SO-IL is an internationally recognized architecture and design firm, and has had the opportunity to complete buildings in North America, Europe and Asia.
Being an architect means…
Florian Idenburg: Constantly bringing things together (materials, peoples, flows, energies)
Jing Liu: One never gets bored
What are, according to you, the new challenges of the profession?
FI: Speed, resolution, Pinterest
JL: Net-zero, carbon neutral buildings
My perfect order would be…
FI: order, edge, aura
JL: delightful chaos
My job in 20 years
FI: desirable
JL: traveling around the world to study architectures and write about them
The advice I'd give to a young architect
FI: Learn to build, learn to write, learn to think, learn to listen, and learn to speak
JL: love what you do
What I want to transmit to my co-workers
FI: The greatest appreciation for their commitment and believe in what we are trying to do
JL: do the best you can everyday
The emerging architect we should follow
FI: MILLIØNS
JL: Bryony Roberts
The project I would have loved signing
FI: Palacio de los Deportes, Mexico City
JL: Grand Central Station, New-York City
The other job I would have practiced
FI: Drummer in a band
JL: Singer or soloist
An inspiring place
FI: House with 99 rooms in Nanjing
JL: Ancient ruins
A book, an object, a piece of art I particularly love
FI: I really was inspired by the work of artist Taro Shinoda, specifically his installation Milk
JL: The Shape of Time,George Kubler
To find out more about SO-IL, please visit their website.