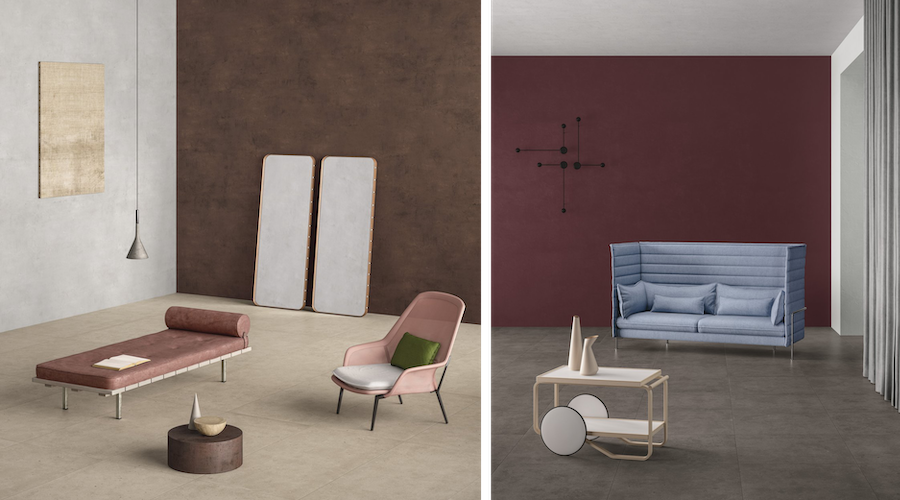 The porcelain stoneware slabs in the Fjord collection are inspired by the enigmatic charm of the northern lands; where stone shapes and animates the landscape, where the full force of nature is expressed in the erosion of the rocks, where the imposing rocky cliffs dominate the North Sea.


Read more about

.
---

The tone-on-tone monochrome that makes up the colour scheme of Fjord evokes the pale rocky surfaces shaped by time and earthly forces.
Extremely versatile, the Fjord collection can be used in both indoor and outdoor spaces; contemporary and minimalist or elegant and refined, Fjord fits perfectly into different atmospheres.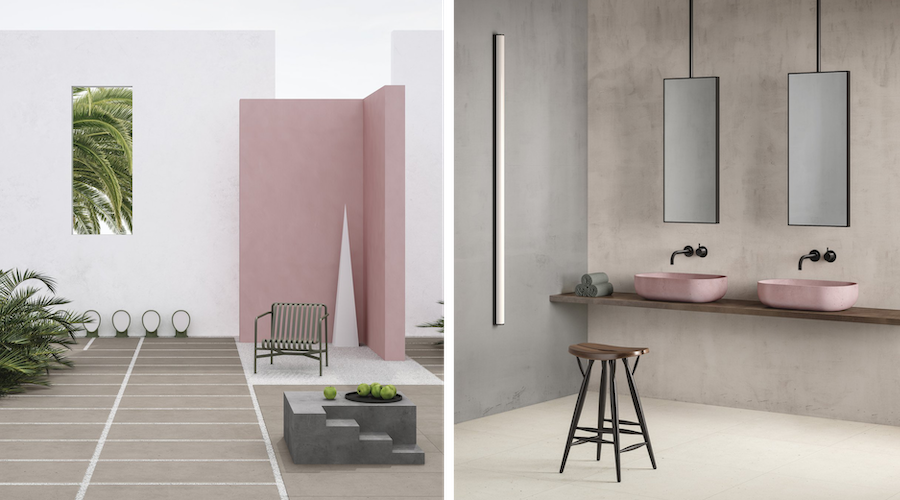 The collection is available in the formats 120×60, 60×60 and 60×30 cm, in the semi-gloss finish, with a thickness of 8 and 11 mm. The same sizes are available in Dusty Fjord, Grey Fjord and Sand Fjord, with a thickness of 11 mm and a structured finish.
Fiandre has recently introduced the new 100×100 cm format, with a thickness of 2 cm, for the Dusty Fjord, Grey Fjord and Sand Fjord colours. The structured surface has an R11 A+B+C coefficient of friction and slipperiness, designed for use on outdoor floors in gardens and terraces, but also for installation in water areas.
In the traditional format, Fjord is complemented by the large tile formats of the Fjord Maximum collection (300x100cm and 100×100 cm, 6 mm of thickness) in the colours White Fjord, Sand Fjord, Grey Fjord and Dusty Fjord, in order to meet a wide range of construction needs.