In the heart of Kyoto, Japanese office TANK Architects renovated a flat into a guest house for artists in 2016. To repair cracks in the floor, the architects were inspired by the traditional Japanese art of kintsugi, which consists of repairing ceramics with golden lacquer. In connection with the theme of the issue of L'Architecture d'Aujourd'hui devoted to rehabilitation, we dive into this tailor-made and poetic repair.
---
Completed in 2016, the "Xchange Apartment" operation is located in Kyoto, near the Kiyomisu temple, a Unesco listed site, and consisted of the transformation of an ordinary dwelling into a guest house for artists, combining work and living space. During the rehabilitation, the architects noticed that the floor was cracking. Architect Naritake Fukumoto explains: "In construction, traditional plastered mortar cracks when it sets. This cracking is usually deemed as inferior work, and current improved mortar seldom cracks. We noticed that this cracking resembles broken ceramics. Using traditional mortar, we emulated the art of "Kintsugi" in the living room by joining the cracks with gold coloured epoxy- resin." The kintsugi is the art to repair broken ceramics with lacquer mixed with gold, literally meaning "to join with gold". This art is linked with the japanese philosophy of wabi-sabi, means that we can find beauty in the imperfection.
Kintsugi, literally 'joining with gold', is the art of repairing broken ceramics with lacquer mixed with gold powder. This art is linked to the Japanese philosophy of wabi-sabi — "finding beauty in imperfection". For Xchange Apartment, the architects first injected a bonding material into the cracks to stop the slow degradation of the floor before applying an epoxy resin mixed with brass powder. After the resin cures, a slightly raised varnish is applied to the surface to prevent oxidation of the brass.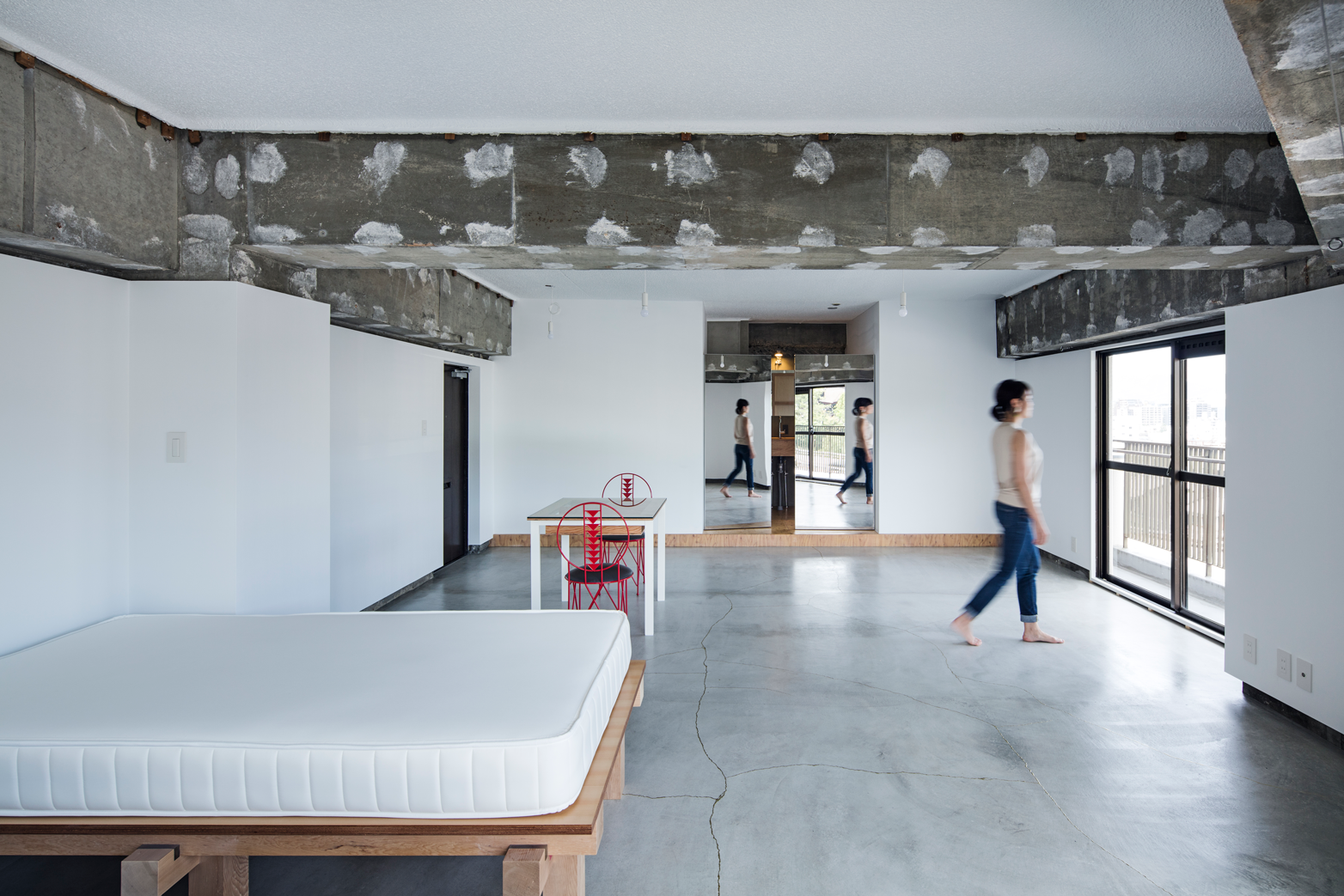 ---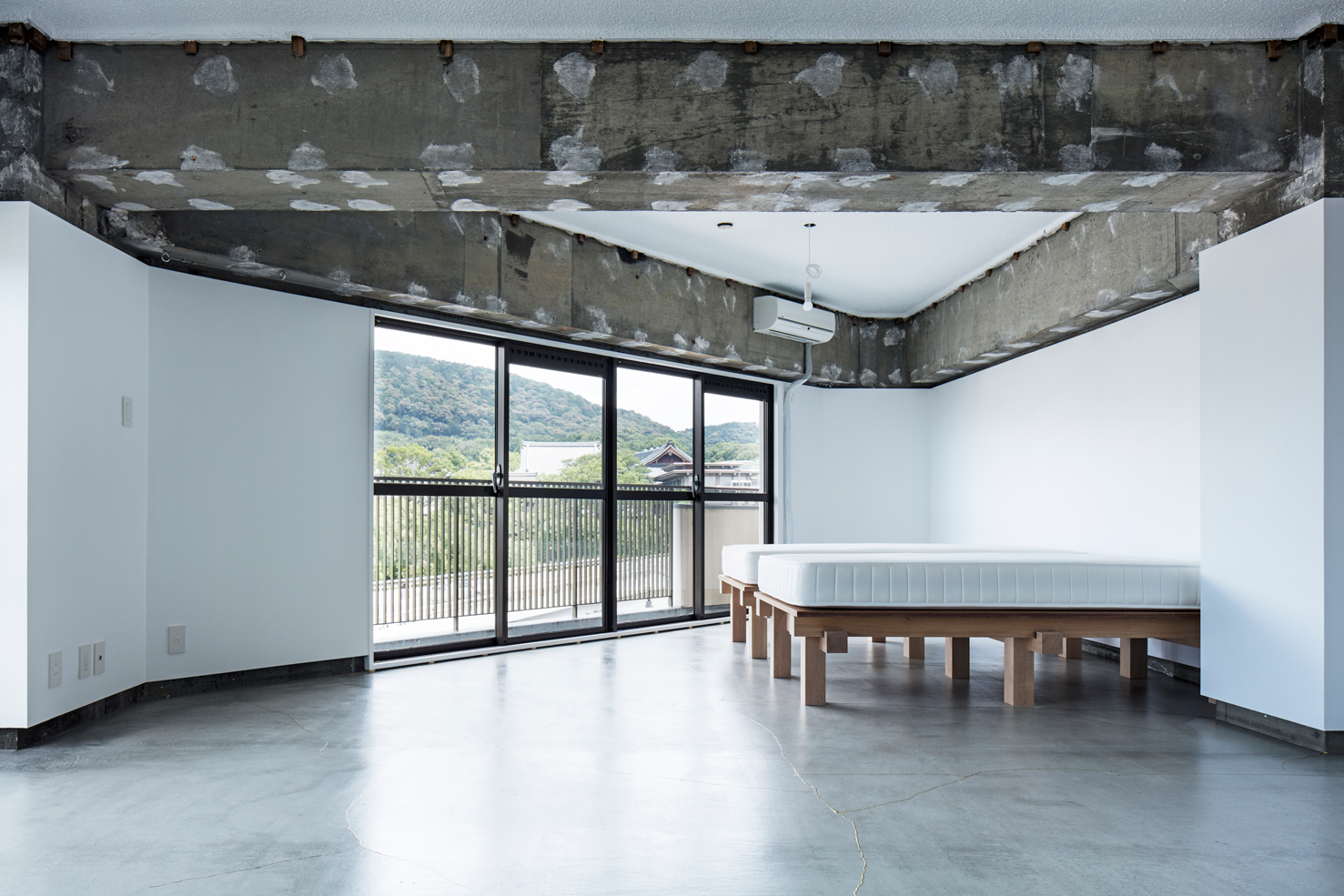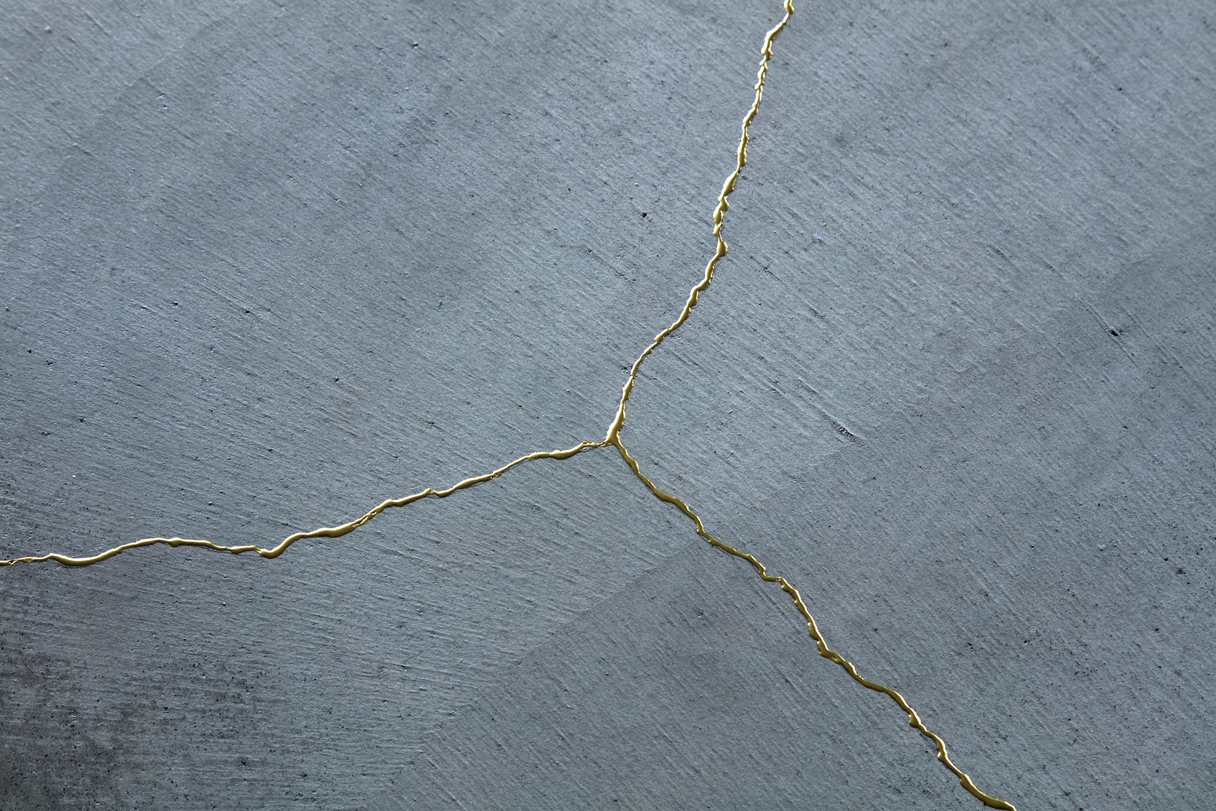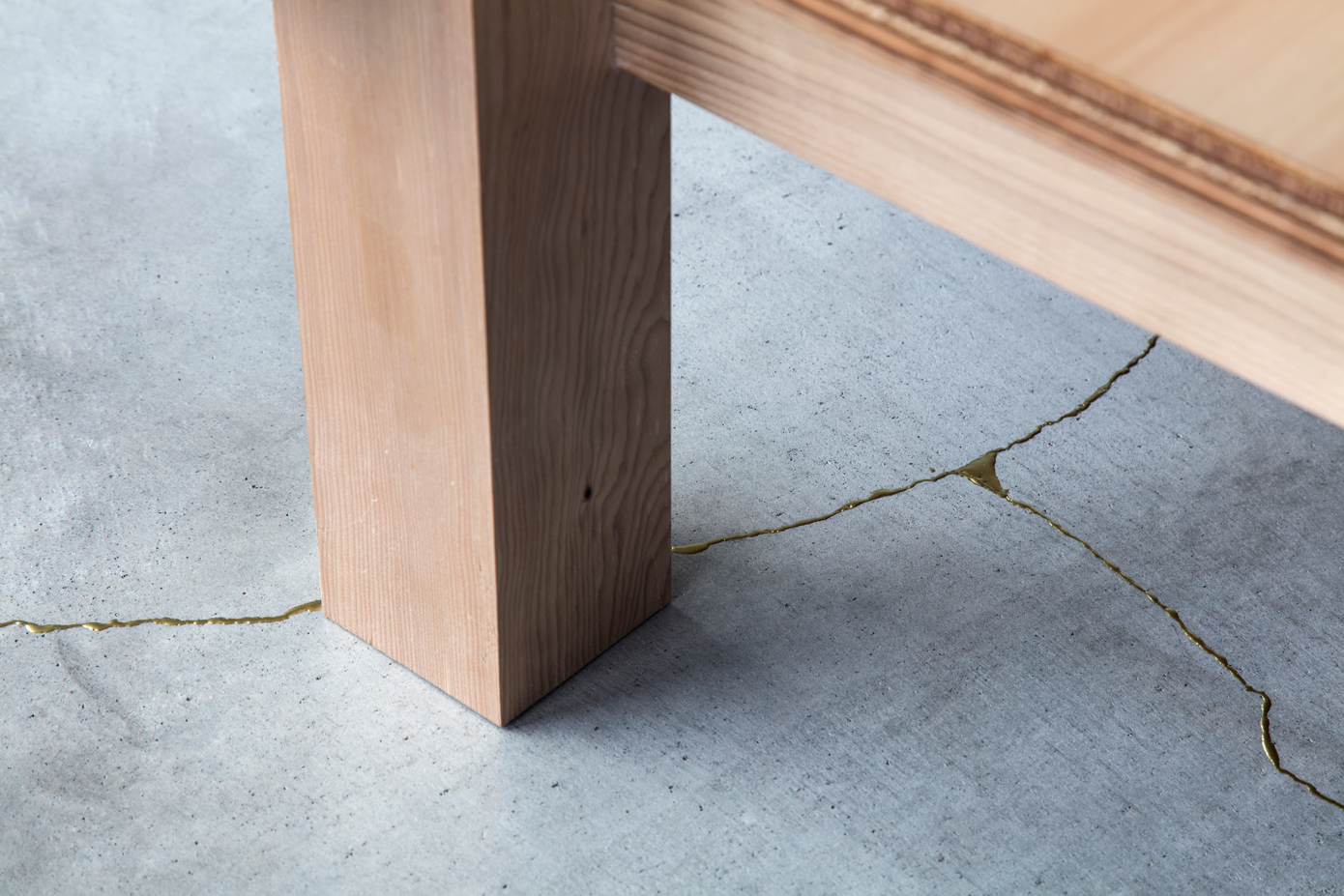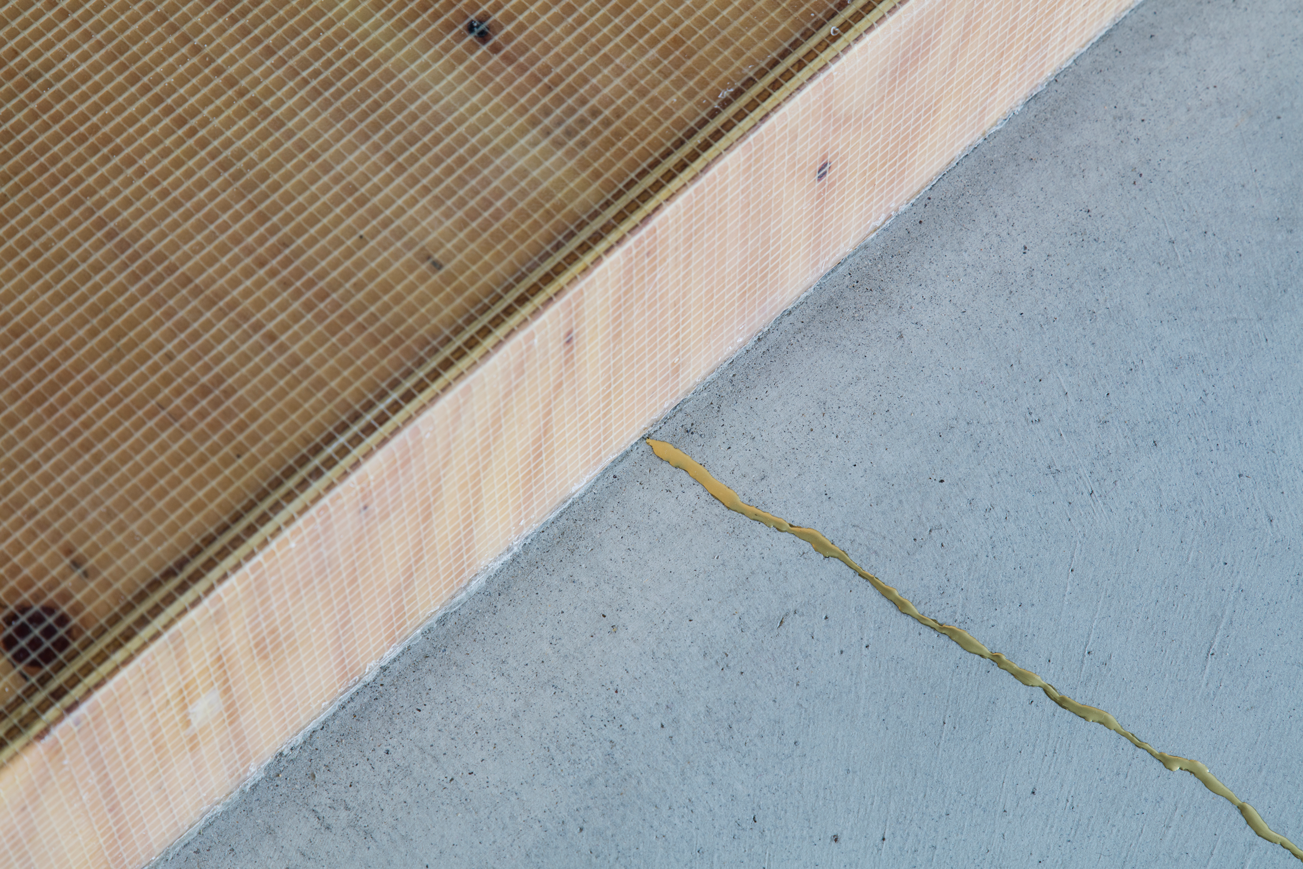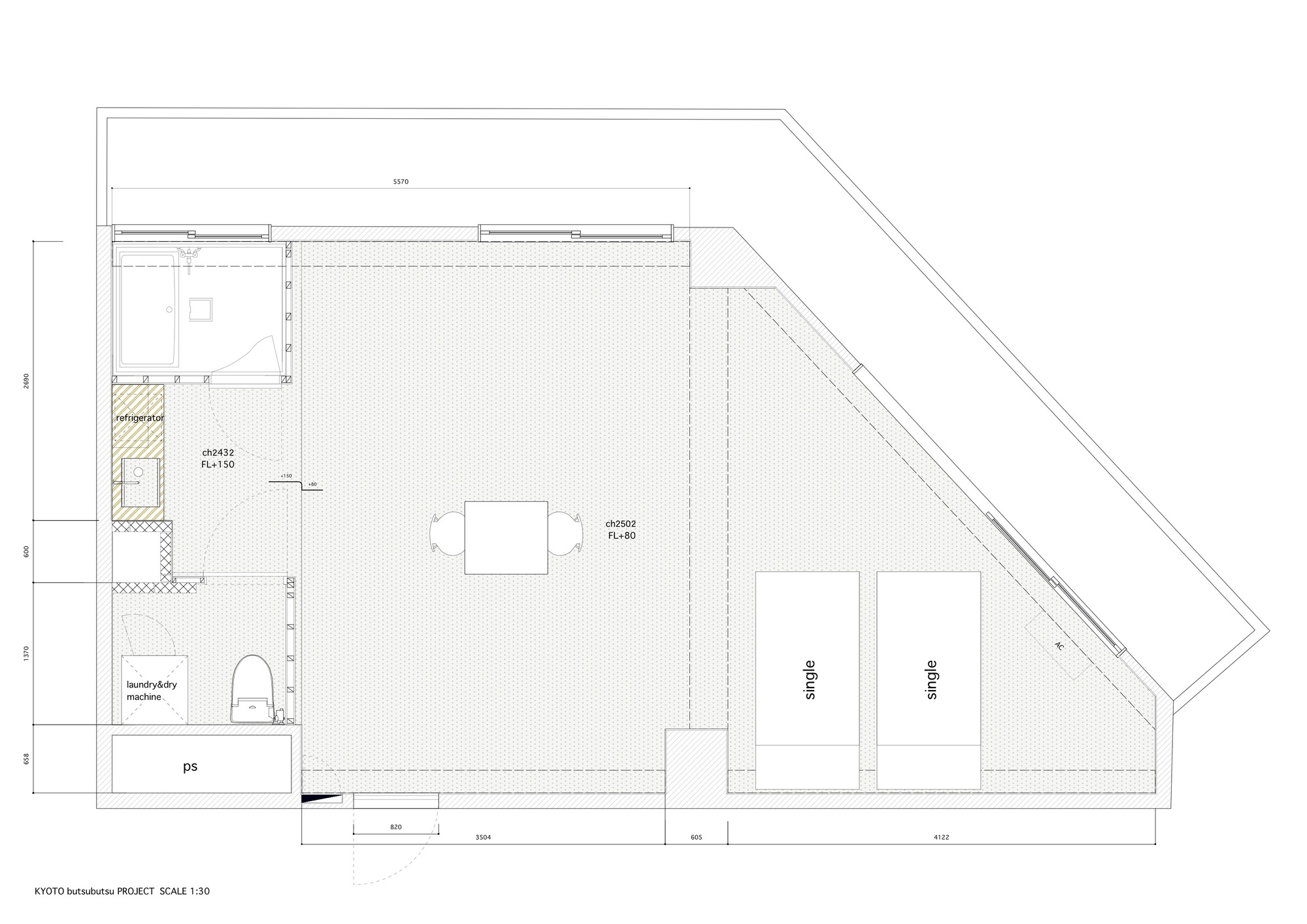 ---
Find more rehabilitation programmes in the new issue of AA, available in our online shop.