Why choose between working from home or at the office when you can combine the best of both? Such is the offer proposed by the British coworking specialist Second Home, which manages a handful of sites in cities across the globe. Last September, Madrid-based architects SelgasCano completed Second Home Hollywood, which pushes the brand's lifestyle concept to its spatial extreme.
by Andrew Ayers
The rest of this article by Anastasia de Villepin can be found in AA 436, now available on our online shop.
For those still in doubt, the coronavirus crisis has provided incontrovertible proof that the Internet has revolutionised the world of work: for many of us, the workplace can be now be anywhere, home first and foremost. As its name suggests, Second Home, the
British coworking company founded in 2014 by Sam Aldenton and Rohan Silva, trades on the (perhaps now obsolete?) idea that the office must evolve to become a sort of secondary residence: classic offices are expensive and old school, working at home results in unproductive loneliness, so why not combine the two? The result is a relaxed, playful, hybrid typology where
creatives and entrepreneurs mix and cross-pollinate in a hive of spaces conceived for small- to medium-sized groups. This is the formula that Second Home has successfully rolled out at six sites across the globe, from London to Lisbon to Los Angeles, where Second Home Hollywood opened last September.
What distinguishes Second Home from far bigger competitors such as WeWork (which manages over 4 million sq.m at 845 locations around the world) is its choice of architect: the first five sites were realised by husband-and-wife team SelgasCano, founded in Madrid by Lucía Cano and José Selgas in 1998, while the sixth and most recent, London Fields, was the work
of Estudio Cano Lasso, of which Lucía Cano is also a partner. At Second Home Hollywood, SelgasCano's predilection for colour, plants and Plexiglas has once again found opportunity for expression, but the clement Californian climate allowed them to go one
step further and push their obsessions to the limit.
Like SelgasCano's other projects for the firm, Second Home Hollywood is a conversion —in this instance of Paul Williams's 1964 Assistance League of Southern California headquarters. As is their wont, the architects stripped out the building to fill it with myriad houseplants, Plexiglas partitions, bright-orange carpet and quirky made-to-measure furnishings. But it was in the 4,600-sq.m grounds, formerly a parking lot, that they could let fly and give complete free rein to their fantasies. "Second Home Hollywood has replaced hardscape with landscape," proclaim SelgasCano.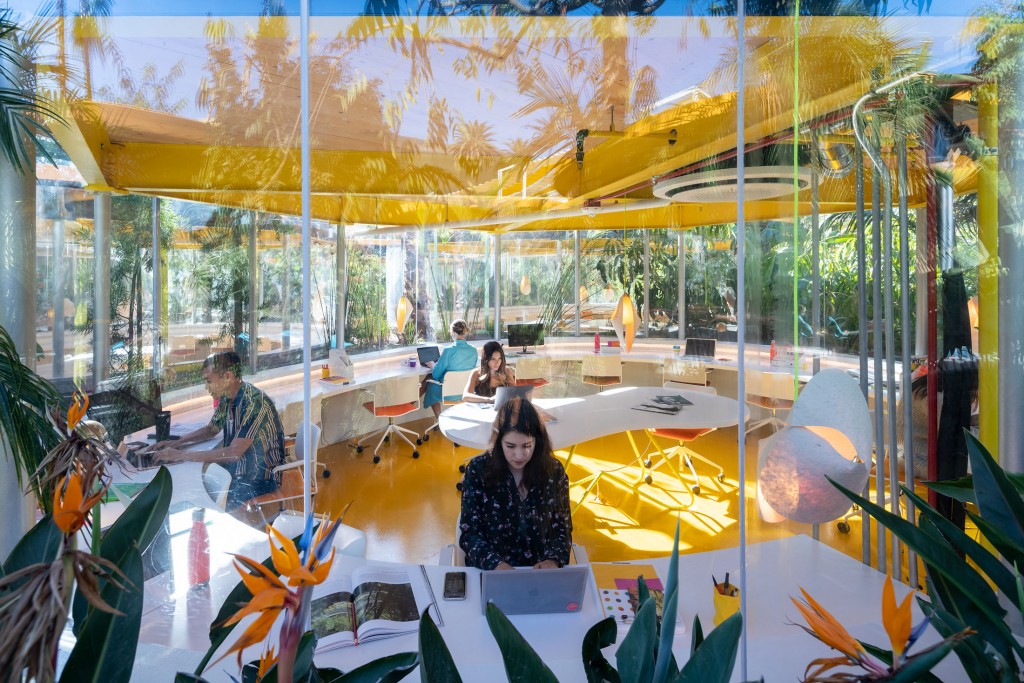 Second Home, SelgasCano, 2019 © Ian Lambot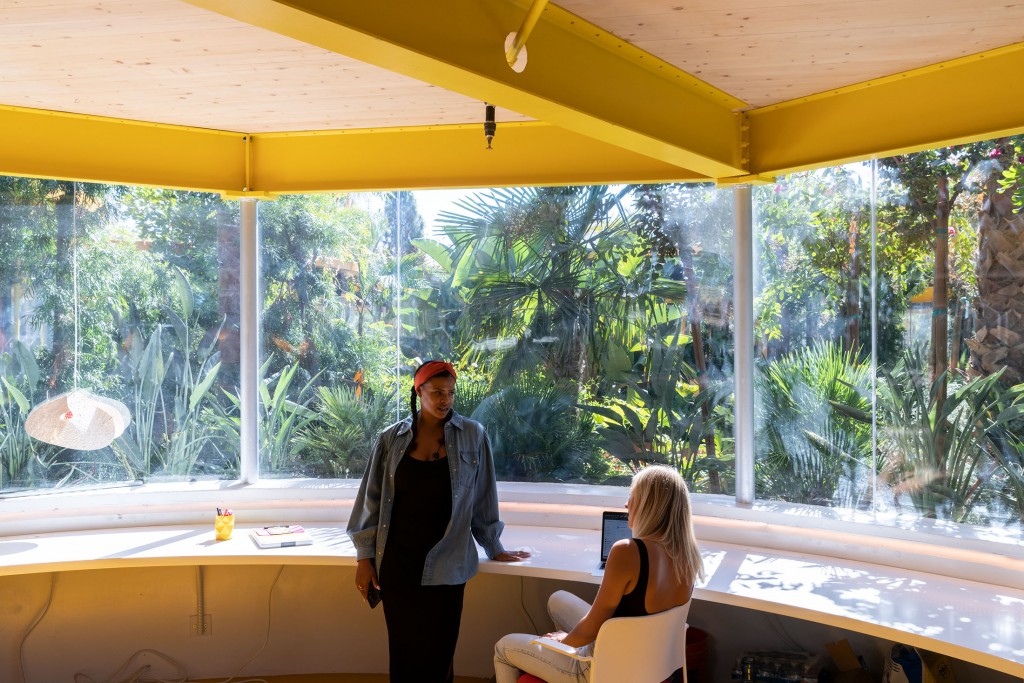 Second Home, SelgasCano, 2019