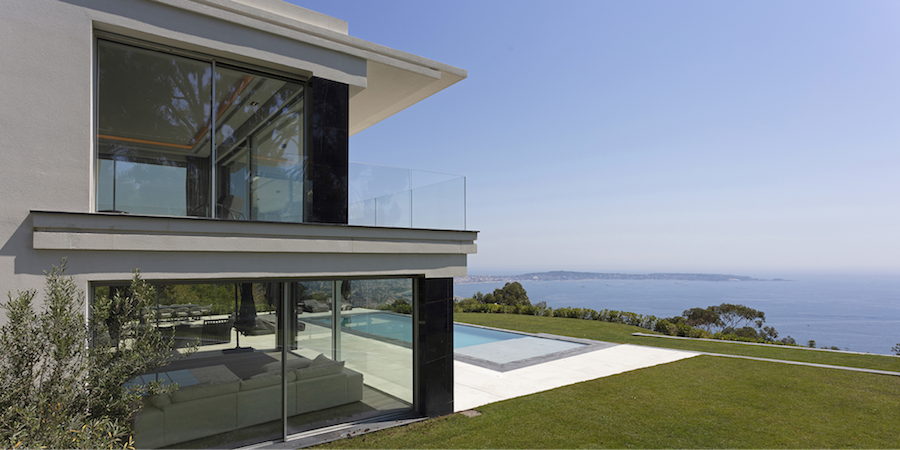 Designed by Marianne Preveteau and Victor Perez (project manager: Benoit Sgarbi), Villa Vistamar, a private residence located in the heights of Cannes, is adorned with Marmi Maximum surfaces by 

Fiandre Architectural Surfaces

 - giving the spaces a prestigious touch.
---
For the construction of Villa Vistamar, Marianne Preveteau and Victor Perez collaborated with Fiandre Architectural Surfaces. The Sahara Noir, Dark Marquina and Calacatta Light surfaces from the Marmi Maximum collection elegantly decorate the residence's spaces.
Versatile in their 150×300 cm format and 6 mm thickness, Fiandre ceramis can be used as architectural elements or as furniture coverings, as in the living room of Villa Vistamar. From the external colonnade, to the doors and staircases, to the internal walls, the Sahara Noir texture creates a red thread between the interior and exterior. The black surface, with its fine, light-coloured veins, reveals all its depth with the glossy surface finish.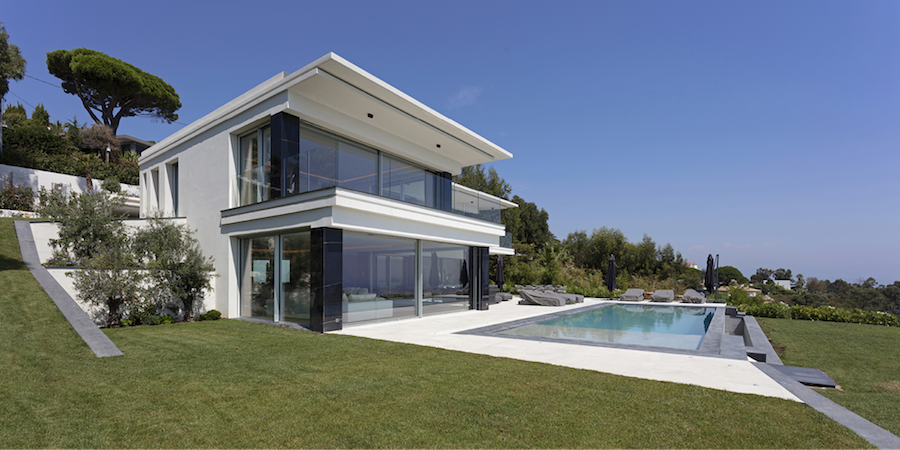 Designed with a play of contrasts between different surfaces, the bathrooms are also covered with large 150×300 cm surfaces from the same collection. The floor and walls are covered with the light texture, Calacatta Light, creating a luminous atmosphere, where the black of the Dark Marquina surface highlights the bathtub and washbasins. Proof of Fiandre Architectural Surfaces' expertise and the adaptability of the ceramic slabs to different contexts: the quality and fineness of the details of the furniture show the ability of the porcelain stoneware designer to meet the needs of the client.
This is complemented by a philosophy of sustainability adopted by the brand since its foundation. Fiandre Architectural Surfaces offers products that have no harmful impact on the environment and are made in factories that do not emit toxic or odorous substances into the atmosphere.