A journey into distant galaxies is what the PULSAR ceramic surfaces, designed by Fiandre Architectural Surfaces, offer. This collection draws its inspiration from the origins of the universe, at the time of the Big Bang, when geological materials exploded, melted, rubbed and cracked. It is this very special, deep, dense, tactile texture that Fiandre Architectural Surfaces has sought to reproduce for the PULSAR collection.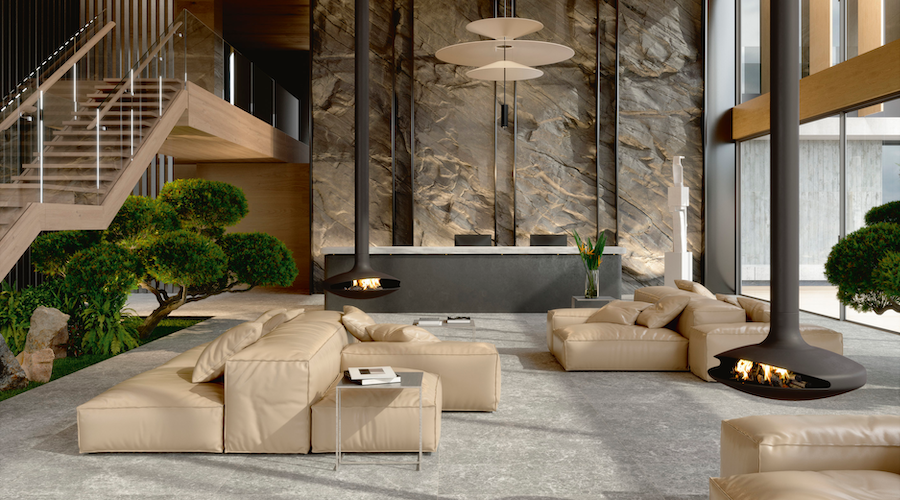 With its natural style and richness of detail, PULSAR is perfectly suited to both classic and contemporary settings. The collection is available in 120×120, 120×60 and 60×60 cm formats, with a thickness of 1 cm; it is available in five natural shades – Snow Pulsar, Graphite Pulsar, Gravel Pulsar, Silt Pulsar and Dune Pulsar – and three textures – Satin, Natural R10B and Structured R10B.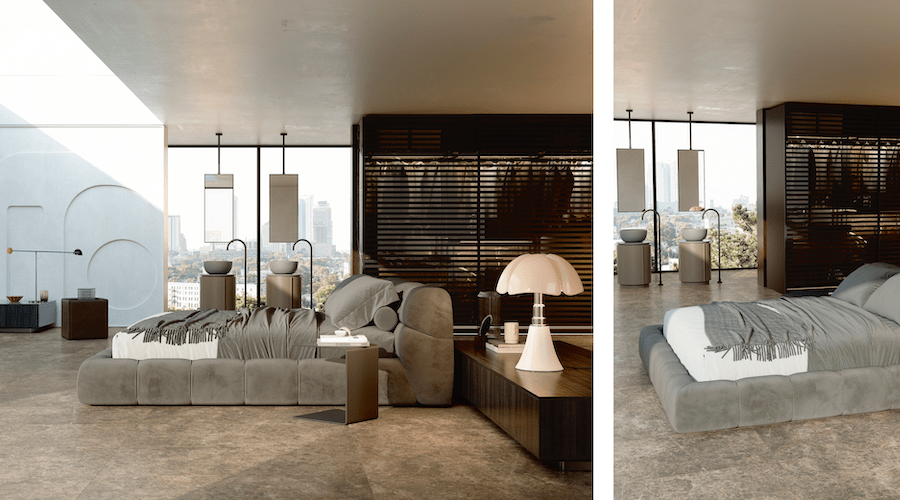 The Fiandre Architectural Surfaces Research Department has paid particular attention to these different textures: while the Satin option offers a smooth touch, the Natural R10B option offers a slight materiality to the touch but without any major visual roughness; on the other hand, the Structured finish fully assumes irregularities and reliefs so that light can magnify PULSAR's special texture.
PULSAR is an exclusive collection of Fiandre Architectural Surfaces produced with natural raw materials. The full-bodied technique used combines raw materials and natural minerals in a random way, creating a harmonious mix of granules and chips that make each panel unique; these innovative, homogeneous, compact, indestructible and virtuous surfaces retain their initial appearance perfectly over time, throughout the entire thickness of the product, even in the event of wear and damage.