In terms of commitment, Bernard Huet, AA's editor-in-chief from 1974 to 1977, was undoubtedly a major figure in France. In the 1960s and 1970s, he indeed played a significant part in the discussions rocking the profession, initiated by May 68 events.
As AA's editor-in-chief, Bernard Huet reinstated the editorial paper in every issue, a format abandoned following the war —  in which he did not hesitate to express his opinions, as well as his often incisive views.
His editorial entitled "Requiem for an Order" is one of these papers that made AA's editorial staff collapse under readers' letters, but also led to Huet's resignation as editor-in-chief. This text was reviewed and analysed by Jean-Louis Violeau for AA, in issue 414 of September 2016. A strong commitment that the contributors of issue 426 —available on our online store— would certainly support.
Click on the image to read Jean-Louis Violeau's article: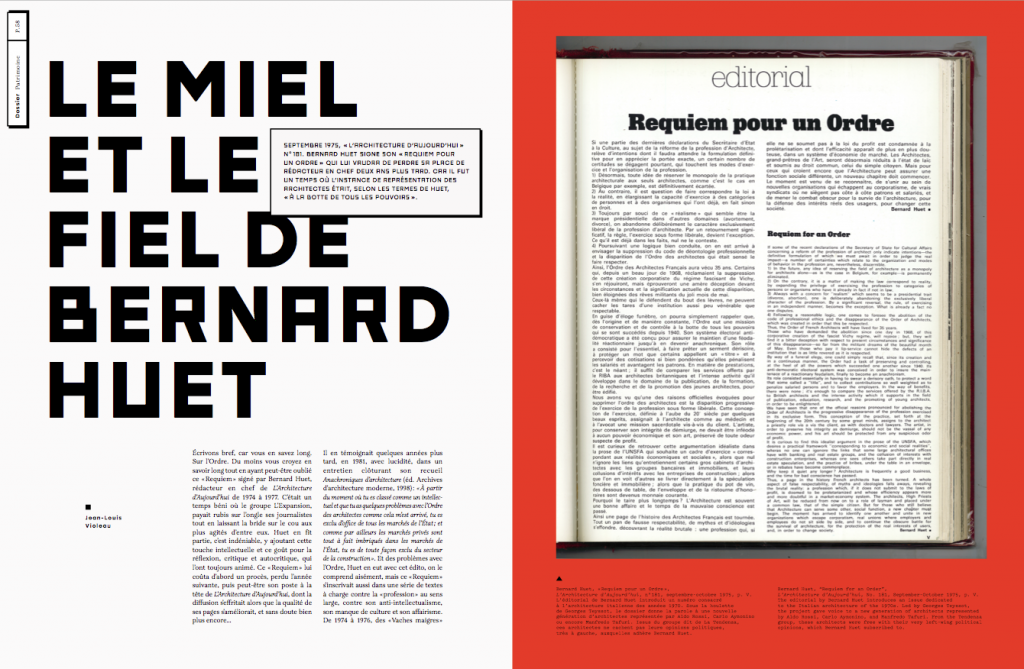 AA's 414th issue, dedicated to the profession's new issues, is still available for sale on our online store.