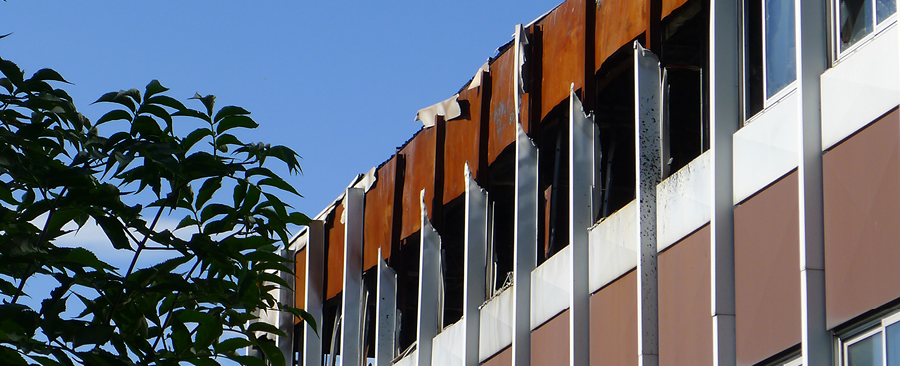 Born in 1931 in Nancy, France, from a family of artists, Simone Prouvé, daughter of Jean Prouvé, is also the granddaughter of Victor Prouvé, one of the initiators of the École de Nancy movement, which spearheaded Art Nouveau in France. After studying art history in Nancy, she trained in weaving techniques in Paris in 1949, then in Sweden and Finland in the 1950s. Seventy years later, some of her work has joined the collections of the Centre Pompidou in Paris, France.
---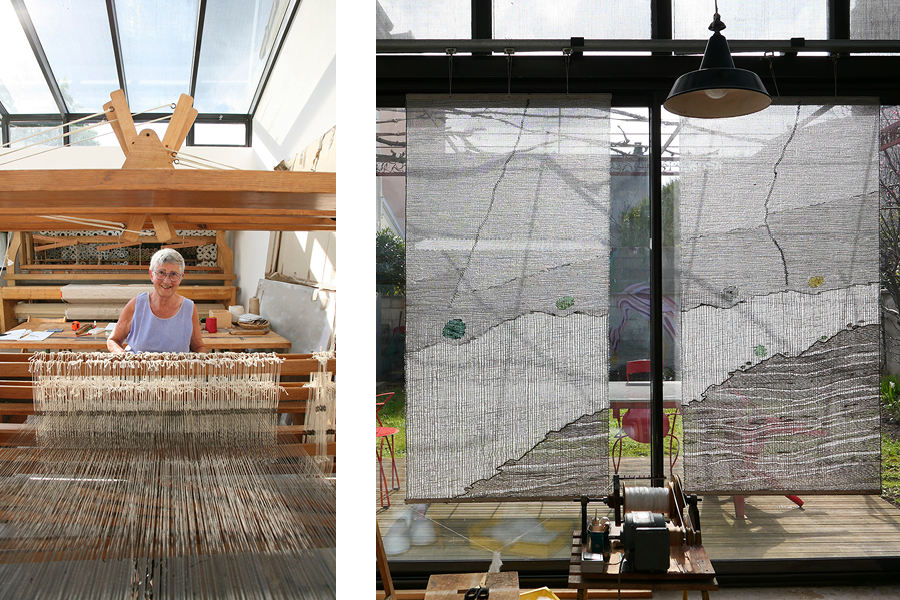 "By weaving, I expressed myself freely, I wrote with the threads". In 1949, Simone Prouvé joined Micheline Pingusson's weaving workshop, then left in 1953 to perfect her skills in Sweden and Finland with weavers Alice Lund and Dora Jung. On her return to France, she made for Charlotte Perriand's benches the first weavings to the standard of Le Corbusier's Modulor, thanks to the loom ordered by Jean Prouvé from Micheline Pingusson's plans. After having created lengths of furnishing fabrics for shops in Nancy, Paris and Brussels, she received her first commission in 1958 from architect Dominique Louisn a large tapestry to be hung. Her career with the greatest architects of the time began.
In the 1990s, Simone Prouvé discovered so-called fire-resistant yarns, thermostable fibres made of stainless steel and other metals or aramid. She successively tried out the properties of Clevyl®, then Kevlar®, Kanekalon®, Trevira®, Kermel®, Nomex®, flexible stainless steel, rigid stainless steel, glass fibre, Panox Twaron®, optical fibre and copper. A photographer since the 1950s, she draws her inspiration from the observation of the landscape but also from the details of factories and disused places, inexhaustible sources of materials and forms.
Woven on traditional looms, the panels, superimposed in transparency on the architecture, transform the landscape in filigree. Somewhere between design, architecture and abstract works, Simone Prouvé's work has attracted many architects, including Reiko Hayama, Rainer Senn, Claude Parent, Odile Decq and Christian de Portzamparc. With the acquisition in early 2021 of some of her works by the Musée national d'art moderne – Centre de création industrielle, Simone Prouvé is now part of the Centre Pompidou's permanent collection. Eight of her major pieces, the first weavings made in 1954 on her return from Scandinavia and large panels woven with non-fire threads, have been on public display since 19 May in a dedicated room and are accompanied by a selection of photographic works, weaving studies, dyeing books and material samples.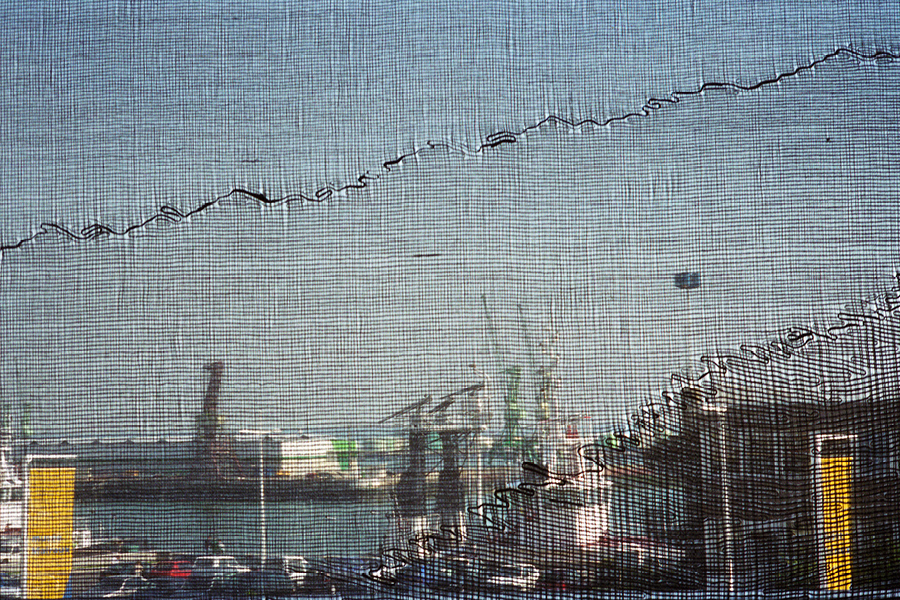 Click on the right of the image below to scroll through the slideshow.
Header image : Simone Prouvé, Noisy-le-Sec, 2012, photography. Don to Centre Pompidou in 2021 © Simone Prouvé