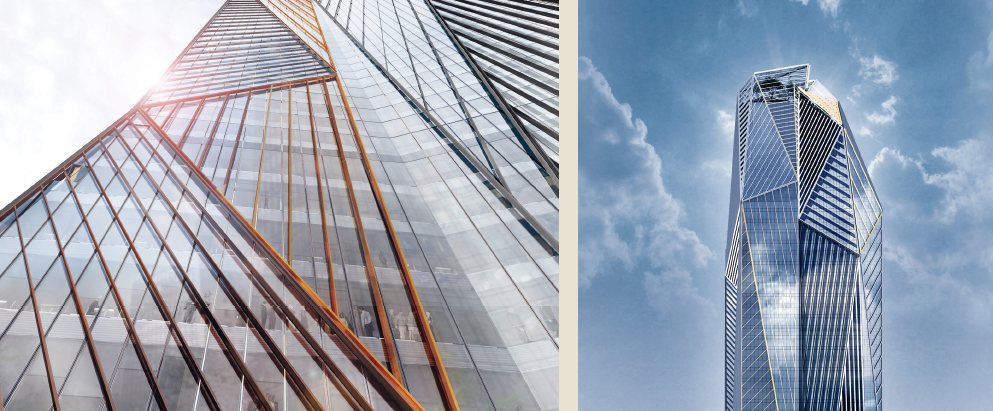 Sandalor has set itself the task of taking aluminium out of its conventional silver ranges and giving it some colour, without compromising on its metal properties. A colourful dalliance which, the company insists, is resistant to storms and light damage, requires only low maintenance and cleaning costs and enables architects to play with light and colour. All these qualities appealed to the Ateliers Jean Nouvel, when building the Hekla tower, or the Rose de Cherbourg, developed by Amundi Immobilier, Primonial REIM, Hines and AG Real Estate: "I designed a prismatic structure that has an abundance of multi-coloured sunbreakers –amber, silver and blue– and combines glass and metal, dazzle and shade, effects of mass and transparency", explains the French architect. He adds: "HEKLA embodies the ambition to create innovative workspaces and to enrich the skyline at Paris La Défense with something that it does well: flamboyance."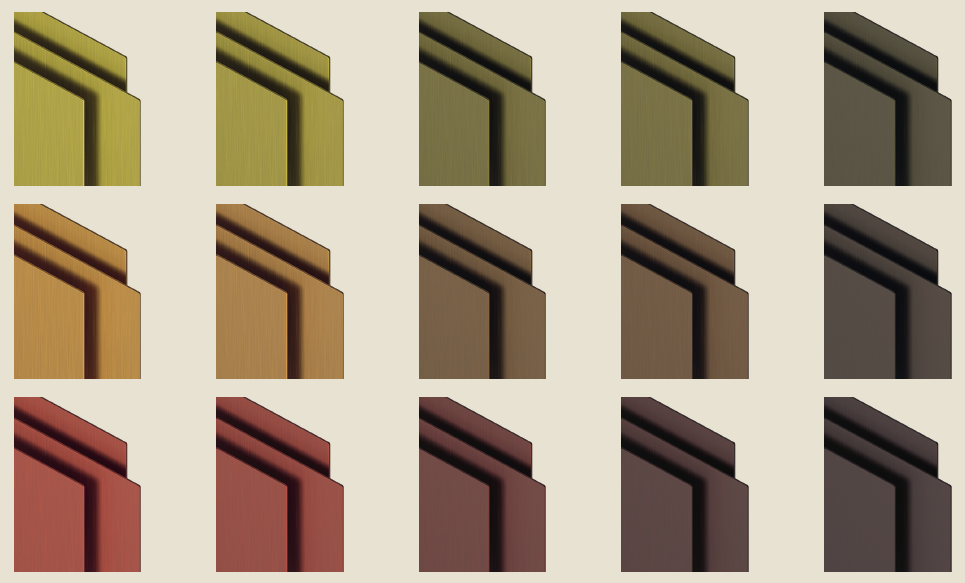 To give rise to this notorious flamboyance, and to ensure a myriad of colours, the Ateliers Jean Nouvel called upon the company's expertise and colour range to design this chromatic envelope. From olive yellow to red, blue to turquoise, the Sandalor palette includes various shades, including a golden hue that adorns the structure. Created through a colouring procedure for anodised aluminium, specially developed for use in architecture, it combines the properties of anodised aluminium with the freedom afforded by a wide range of colours. This new kind of metal mantilla underscores the triangular glazed panels throughout the structure, and tops its peak with a leafy roof terrace. Located in the Rose de Cherbourg sector in Puteaux, in the Paris La Défense district that is undergoing major reconfiguration, the building of this futuristic 48-floor tower with a surface area of 76,000 square metres and standing 220 metres tall, is set to be completed at the end of this year.
Visit www.sandalor.com to know more.