Must one conjure up Adolf Loos' "Ornament & Crime" once more in order to underline, more than a century after the publication of the Viennese architect's pamphlet, that ornament deserves to be rehabilitated? For its first 2019 issue, AA has chosen to focus on that part of architectural design that not many architects own up to. And yet, isn't ornament a weapon of choice against standardisation?

Whether iconic with the postmoderns, evocative with our contemporaries, whether an added pattern or one engraved into a plane surface, nowadays ornament is protean, as underlines Edwin Heathcote in his introductory article, recalling that ornament's role remains highly cultural. But how to combine this attention to detail with the project's budget considerations? Craftsmanship is part of this fight against normalisation, as Bernard Durand-Rival, Senior Manager in Architecture-Urbanism for Real Estate Development at Euro Disney, advocates against all odds in Val d'Europe.
The different buildings presented in this issue illustrate not only the various ways to implement ornament, but also its variety of roles. Here it is expressed as a delicate pattern evoking the conditions of its production or its context (as in the work of Spanish architects from TEd'A in Majorca or the apartments by Chartier-Corbasson in Paris), there it becomes eloquent as with the hyper-signifying forms of postmodernism (Jean Nouvel's National Museum of Qatar), elsewhere it rubs elbows with pastiche (FAT's community centre or MVRDV's Crystal Houses in the Netherlands). Finally, in places "it looks as if ornament were in the process of contaminating the structure", as stated by Antoine Picon. Such is the case with Éric Lapierre's student residence in Paris, where, according to the architect, the structure's "ornamental role makes it possible to base the expression of the building on a construction system while also placing it in a cultural dimension that broadly exceeds merely technical expectations".
Henceforth, ornament can only be appreciated within a vaster signifying system, which makes the building it adorns into an icon, a symbol or at the very least a witness to an era.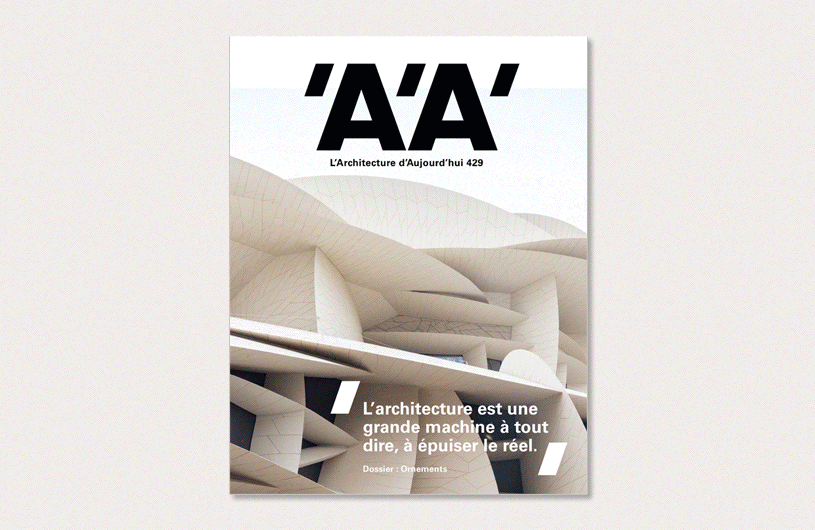 AA's 429th issue – Ornament – is available on our online store.