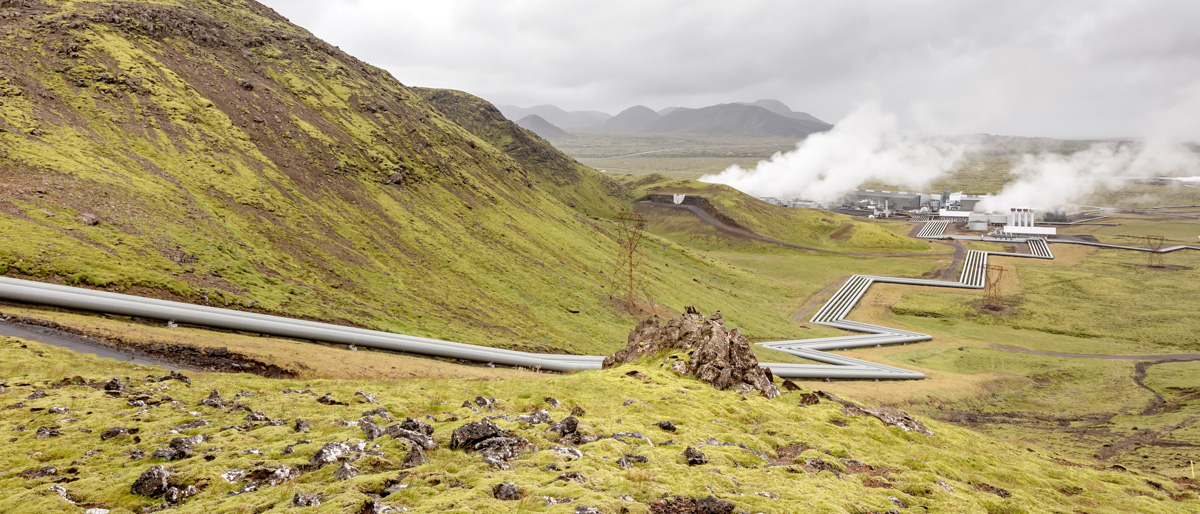 Hellisheiði, 30 km from Reykjavik, Iceland, is a windy pass. On its slopes, earth, air and water mix into thick, pressing clouds that merge with the fumes from the nearby power plant, Hellisheiði. Operational since 2006, it is the largest geothermal plant in this small country where 99% of the electricity is renewable. Hot water pipelines criss-cross the area, running along the surface of the bare ground. Geothermal energy provides 90% of the country's heating needs. But geothermal energy is also resource-intensive, landscape-consuming, and generates air emissions. In Hellisheiði, in a lunar base setting, carbon dioxide captured from the atmosphere is successfully re-injected into the deep ground, where it solidifies and returns to the earth as rock.
Laure Waast for L'Architecture d'Aujourd'hui
---
Exhibition with the complicity of L'Architecture d'Aujourd'hui, between the 7th and the 21th of May 2022 at the process gallery in Paris.