FMG Fabbrica Marmi e Graniti continues to explore, research and innovate in order to exploit the full technical potential of porcelain stoneware. In terms of design, rare and precious stone materials from all over the world remain the main source of inspiration for the Italian brand. The Marmi MaxFine collection is now enriched with five new ranges: Rosso Lepanto, Breccia Medicea, Kuroca, Delicato Cremo and Trambiserra Grey.
---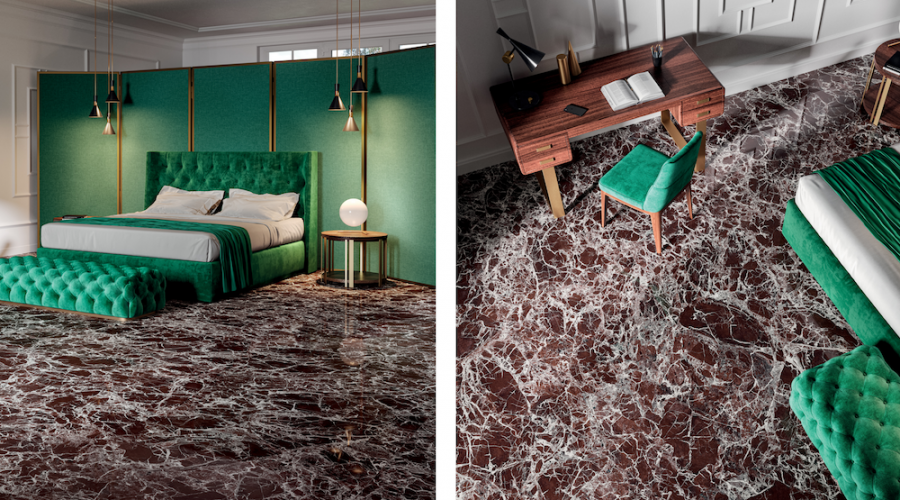 ⬆️ ROSSO LEPANTO
A Turkish marble with a powerful character and strong aesthetics, whose reddish-brown surface with a delicate network of white marbling is a real ornament (read more)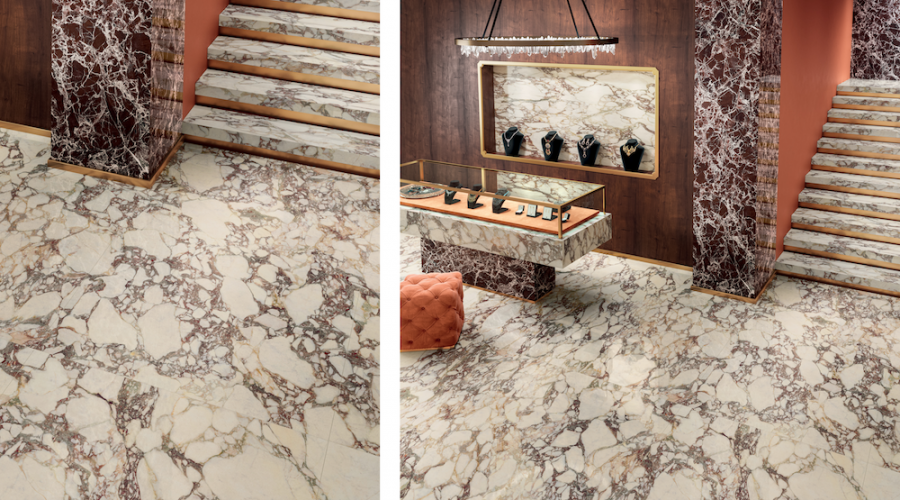 ⬆️ BRECCIA MEDICEA
A reinterpretation of apuano marble, used in many Roman buildings, it has a creamy white background of varying intensity and polychrome marbling – a mixture of purple, grey, ochre and green tones (read more)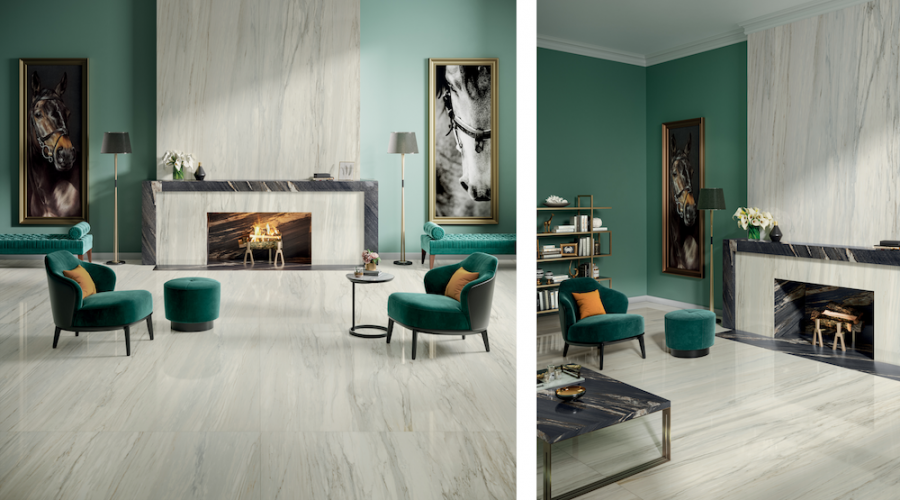 ⬆️ DELICATO CREMO
An Italian marble with a light beige colour tending towards ivory, on which straight brown marbling of varying intensity creates an elegant and sober pattern. It brings harmony and luminosity and is perfectly suited to both classically charming and more contemporary interiors (read more)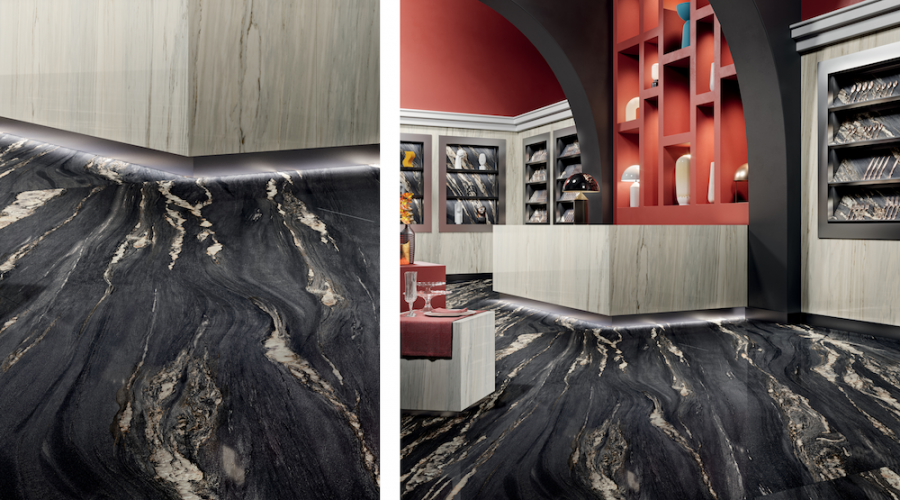 ⬆️ KUROCA
A deep, intense black surface, over which flowing streaks of charcoal grey and beige glide like a lava flow. Ochre reflections provide touches of light that make the pattern even more dynamic. Ideal for a decor with a strong dramatic impact (read more)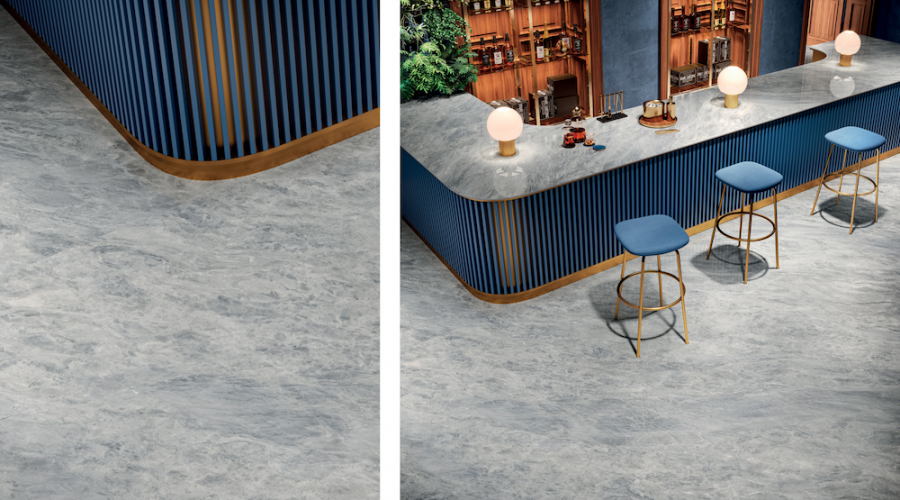 ⬆️ TRAMBISERRA GREY
A splendid natural stone with cool tones that mixes, with balance and subtlety, grey nuances, azure waves and steel reflections. This surface will bring classic elegance and refinement to the spaces it decorates (read more)
---
The level of excellence guaranteed by FMG in the production of technical ceramics and the richness of the aesthetic vocabulary of its solutions, together with the wide variety of wefts, finishes and sizes offered, allow the brand to meet the needs of homes and hotels as well as public and commercial spaces.
It is the close link between nature and technology, between incredible imitation capacity and excellent technical performance, that makes FMG so strong. FMG's technical ceramics are the perfect combination of innovation and ecology, function and aesthetics, utility and functionality. The large MaxFine formats (300×150, 150×150, 150×75, 75×75, 75×37,5 cm), homogeneous, compact, unalterable and thin, are the best choice in terms of durability, safety and hygiene. They can be used both on the floor and on walls, for the creation of ventilated facades or the customisation of architectural elements.