Released to accompany the exhibition Landscape of Excellence. Three figures of French architecture organised last May to September at the Cité de l'architecture & du patrimoine in Paris, the book Atelier Marc Barani. Taking place (Silvana Editoriale, 2019) is all at once a catalog, a collection and a monograph.
Directed by art historian, art critic and writer Colin Lemoine, the book gathers, among others, contributions by writers Maryline Desbiolles and Philippe Forest, who both offer their own interpretations, pictorial for her, literary for him, of Barani's projects. Punctuated with images from films made by Christian Barani, it offers to present architecture, as Colin Lemoine puts it, "in absentia".
Discover an extract from the book Taking place by clicking the image below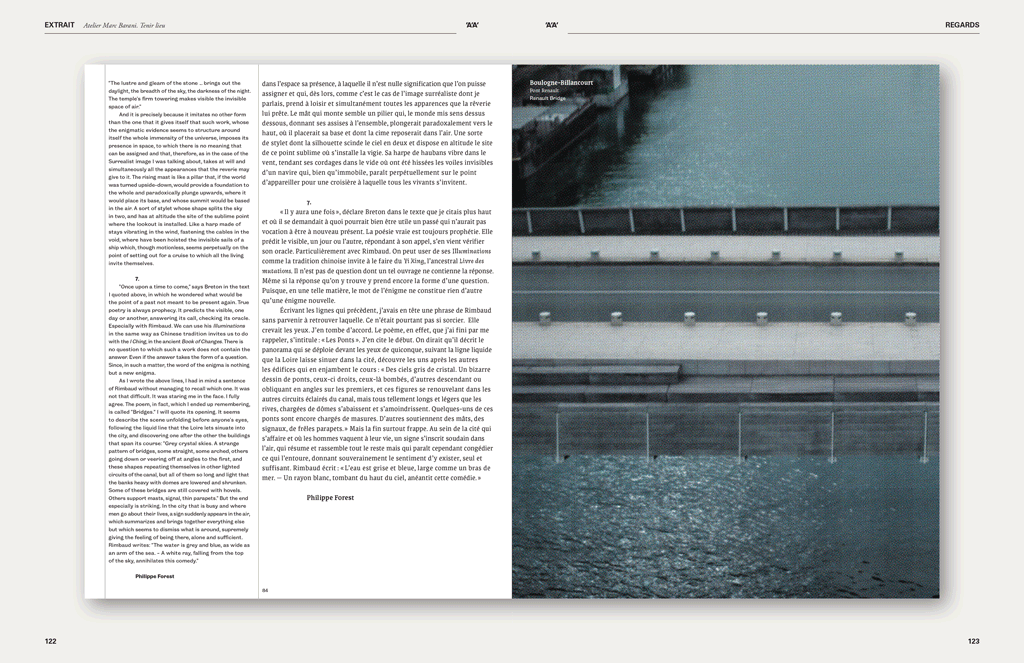 —
AA 432nd issue – Heritage and innovation – is available in bookshops and our online store.