On the occasion of the 2018 edition of Coachella Valley Music and Arts Festival (April 13-15 and 20-22 in Indio, California), Italian artist Edoardo Tresoldi designed "Etherea", his biggest artwork so far. The installation also became the largest of the Californian festival, which has been commissioning international artists to conceive monumental works for its vast campgrounds since 2009.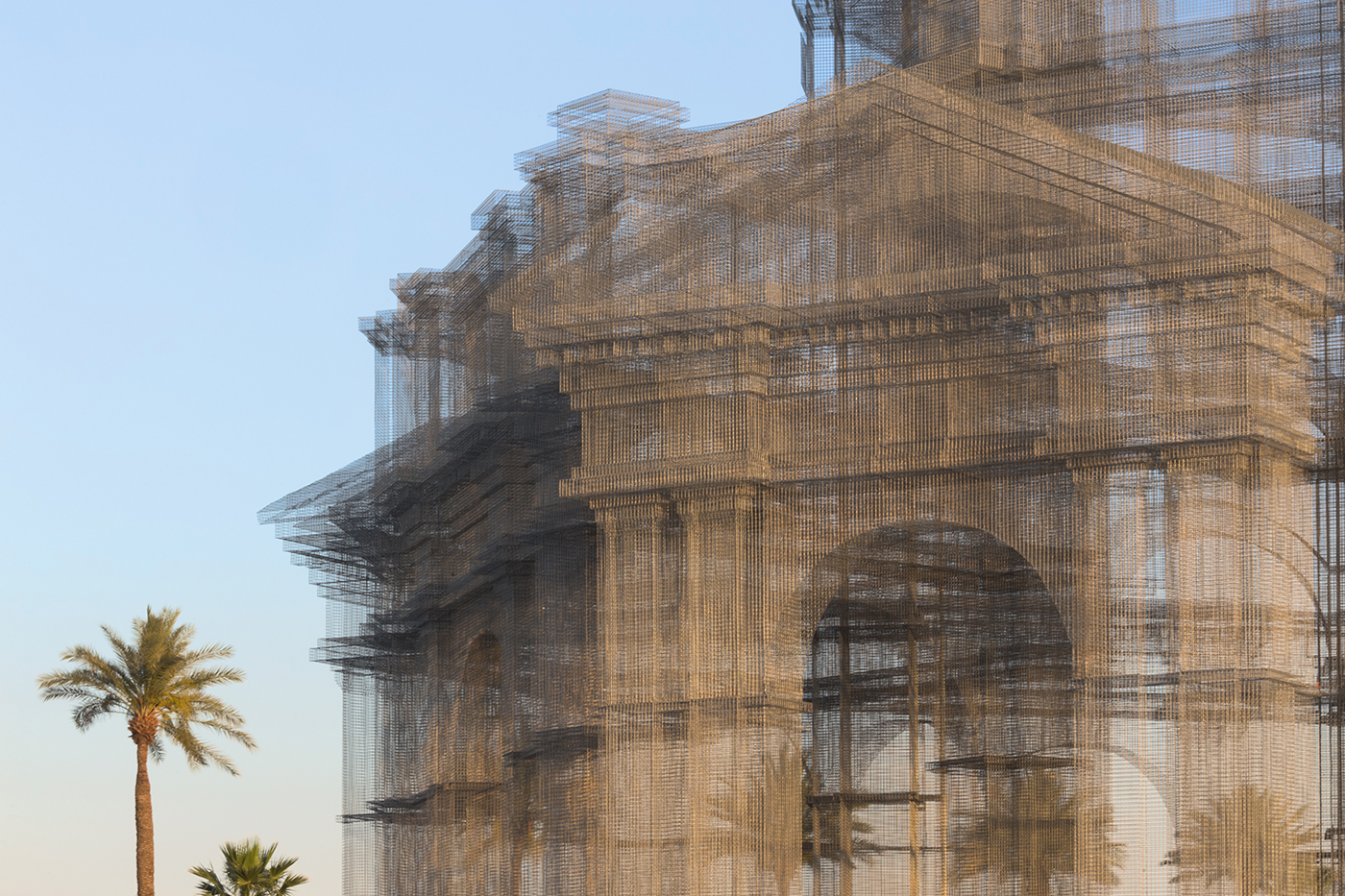 The artist, known for his majestic wire mesh sculptures exhibited worldwide, focused his research on the perception of space and the relationship between the landscape's elements, playing with a significant change of scale.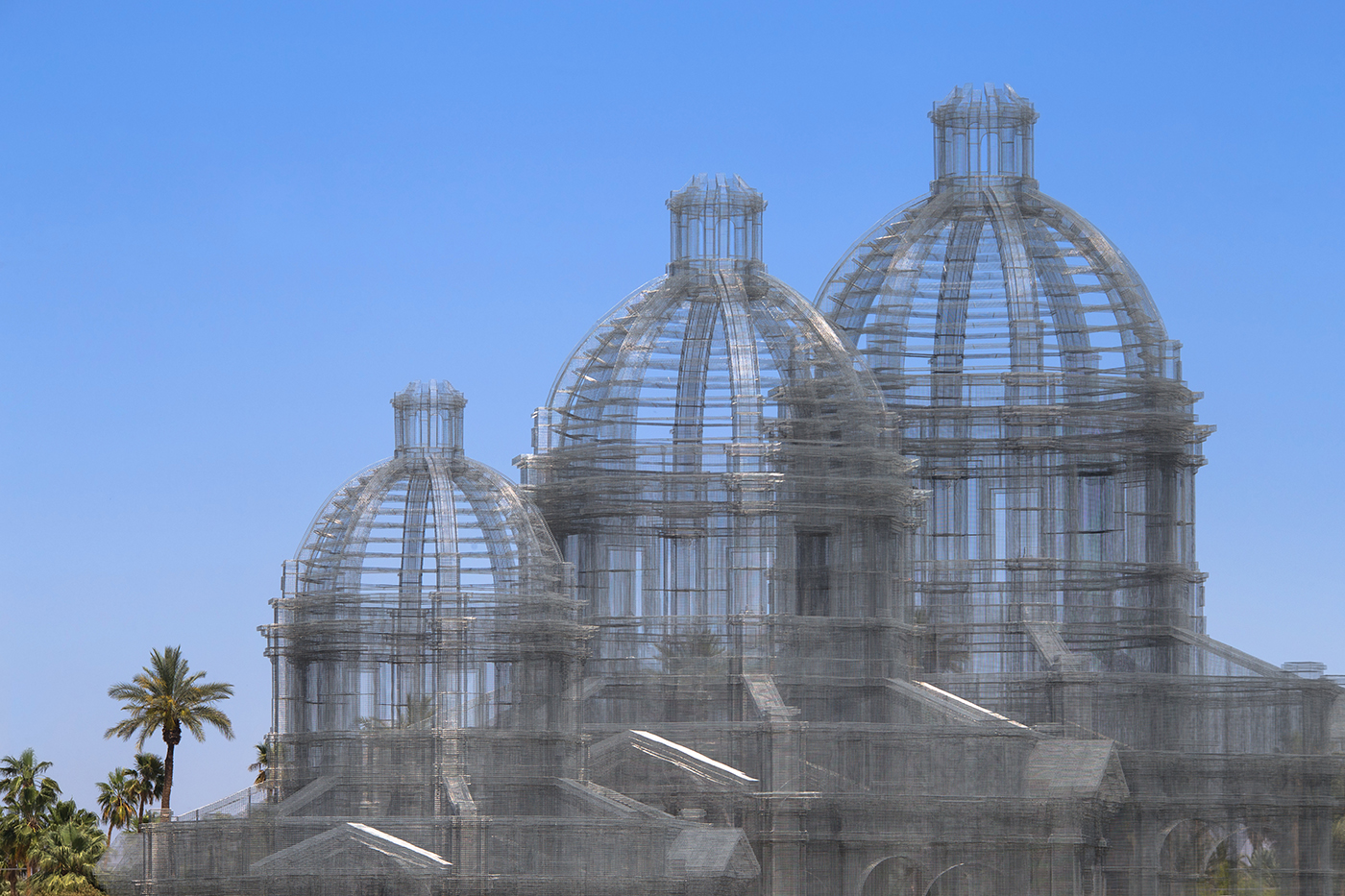 The installation is composed by three transparent sculptures inspired by Neoclassical and Baroque architecture, all with identical shapes but different sizes, positioned on an axis and measuring 11, 16,5 and 22 metres in height, respectively.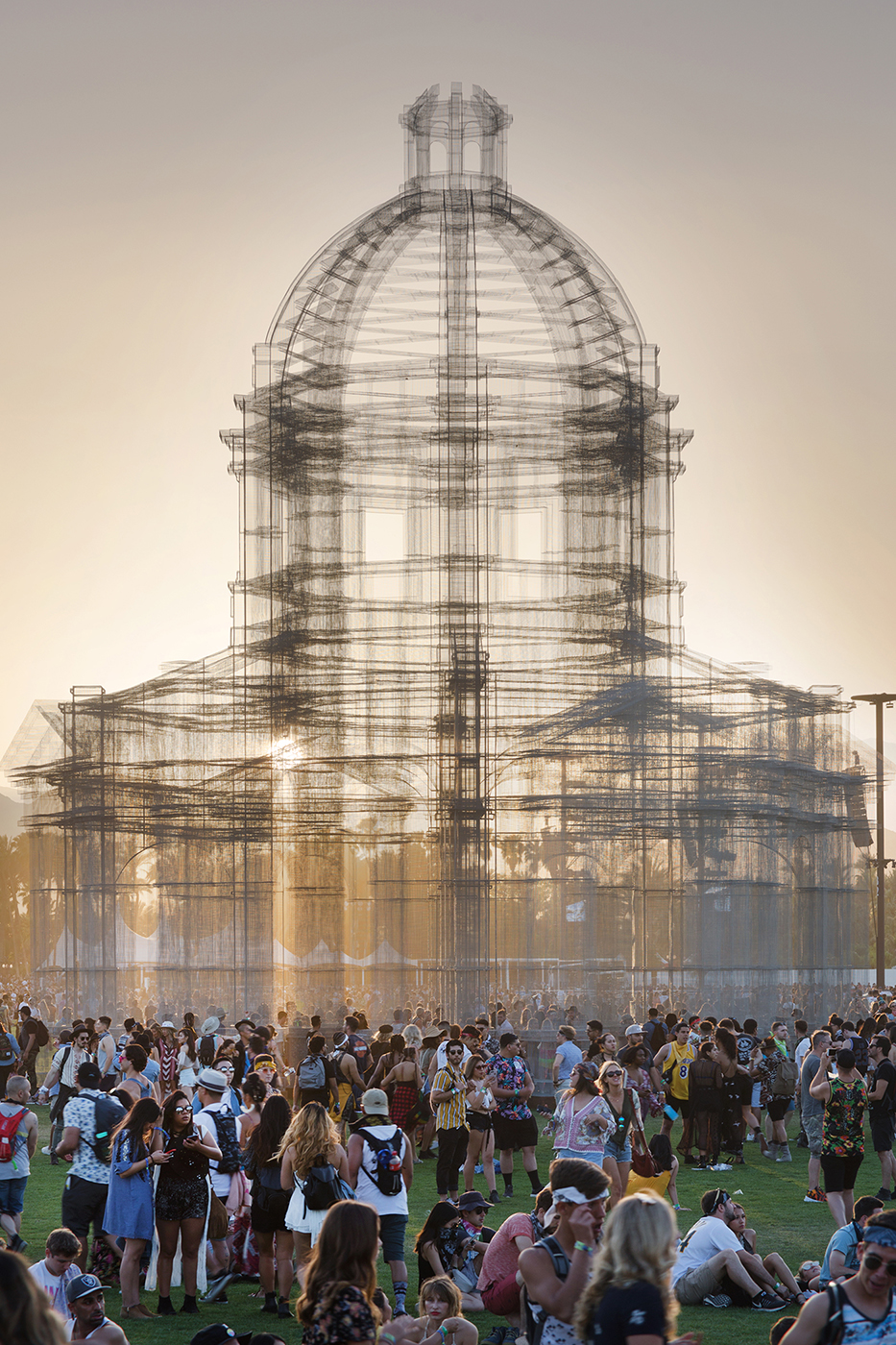 Thanks to the transparent wire mesh, an optical effect made of perspectives and dimensional relationships is generated while people pass through the three sculptures and the different scales; this "widens or shortens the distance between people and the sky".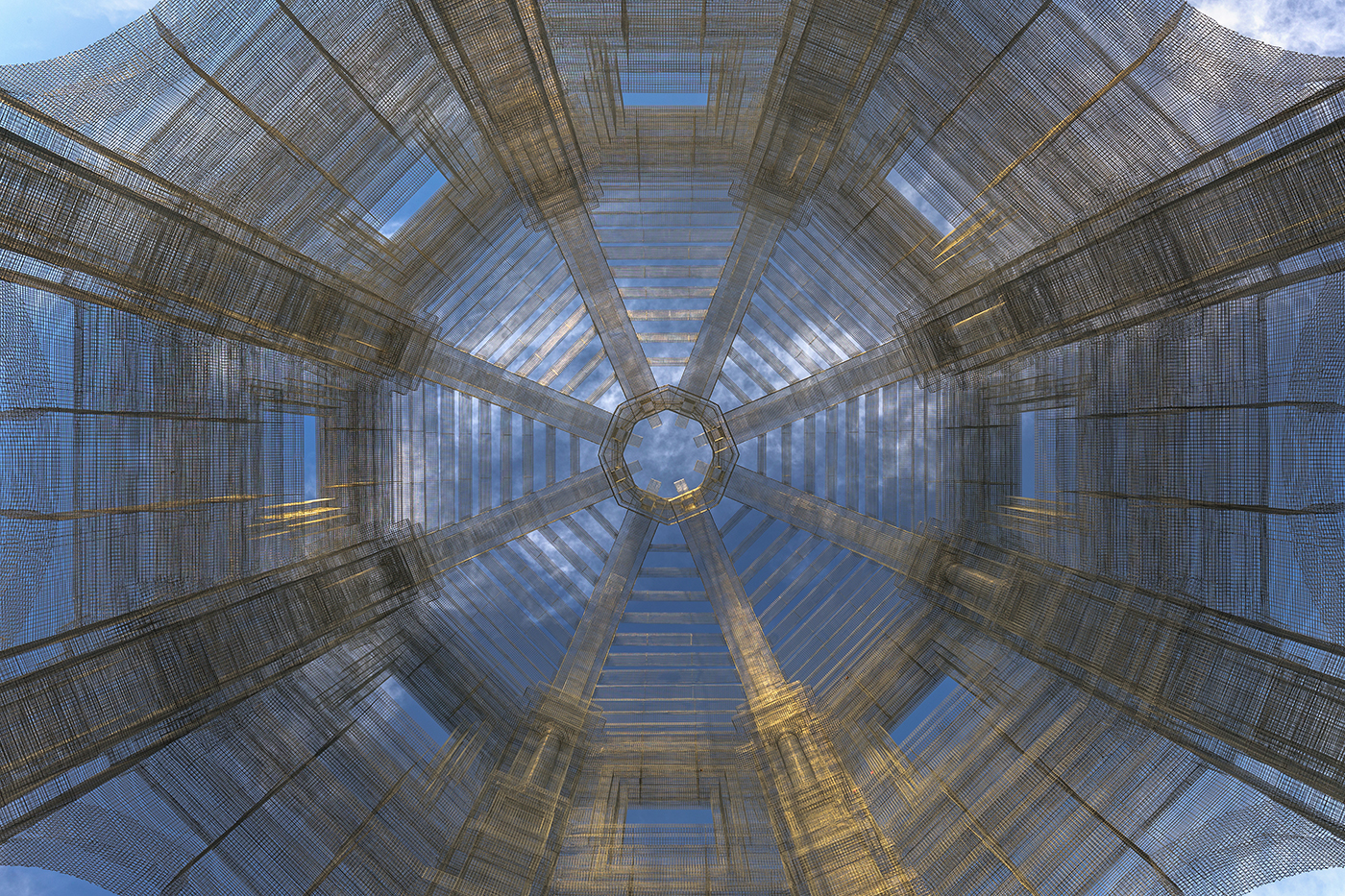 Words taken from Edoardo Tresoldi's press release.
For more informations about Edoardo Tresoldi's work, click here.