For the second issue of its new formula, L'Architecture d'Aujourd'hui deals with the question of the construction works, as an essential phase of the project's design.
We all know that private commissions have become the main source of business for architects. One of the main consequences of this shift from public procurement is an increasingly limited field of intervention. Among the roles the architect is gradually being deprived of is the works management.
When architects fight for the supervision of the project on site, this is not just because the construction works finalise a project and confirm his skill. It is because they know that at this stage everything can still change dramatically, endangering the work of art as much as distinguishing a modest project, on condition it is well designed.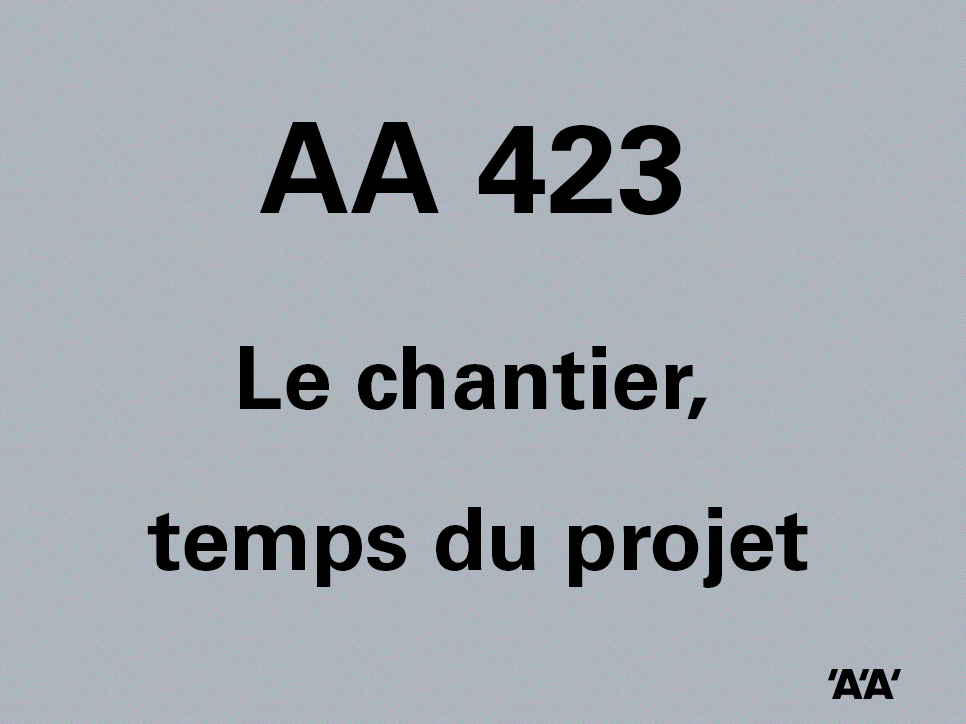 In the table of contents of this new issue:
NEWS
Franklin Azzi's approach, OMA's "curatorial machine" for Lafayette Anticipations, on Florent Chiappero's (Collectif Etc) bookshelves, currently at Dominique Coulon & Associés, "Softly softly" by Philippe Trétiack, completed buildings, competitions and exhibitions…
REPORT – Architecture in the making
Portrait :  AAA's Right to the City
Expertise : Public sites: demagoguery or democracy?
Patrimony : Beaudouin and Lods, system architecture
Realisation : Top-down construction : the Jacobin Convent in Rennes
Realisation : Le Confort Moderne, Poitiers: how to run an open site
Realisation : Paris High Court: "The construction work began the day the project was designed"
VIEWPOINTS
Extract : The return of the commons, by Geneviève Azam
Report : Clichy-Batignolles 2007-2018
Report : Aldric Beckmann and Éric Reinhardt: "I saw my book a bit like you build your models"
Design : Local sourcing: a new catalyst for design ? Atelier LUMA in Arles
Actors : Antonio Damasio, driven by feelings
TRENDS
Three questions to…  Daniel Roy, Vice-Chairman of Hydro Building Systems France
Products : Smart façades