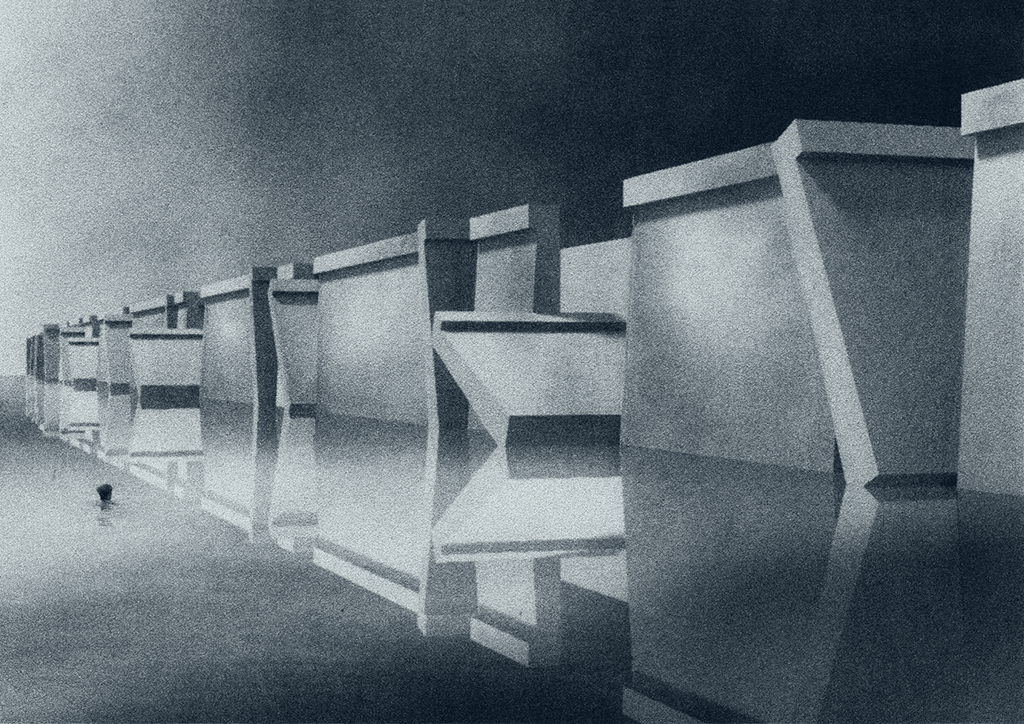 The Netherlands erected the colossal Delta Works in order to protect the country from flooding between 1954 and 1997. Charged with transforming part of their testing laboratory into a monument, dutch studios RAAAF and Atelier de Lyon  have developed "Deltawerk 1:1", a project underlining a vision of heritage far from any museification logic. 
As the Dutch saying goes: "God created the earth, but the Dutch created the Netherlands". This is reflected in the colossal Delta Works dams and storm barriers built in the aftermath of the North Sea flood of 1953, which caused the death of more than 1,800 people. The Delta Works were erected over a period of 40 years to protect the deltas of the Meuse and the Rhine with various barriers and dykes. In October 1986, Queen Beatrix of the Netherlands opened (or actually closed) the Delta Works' most important infrastructure, the Oosterscheldekering, with these words: "The flood barrier is closed. The Delta Works are completed. Zeeland is safe." A lyrical quote, confirming how much engineering is part of the country's foundations.
An article by Andreas Kofler.