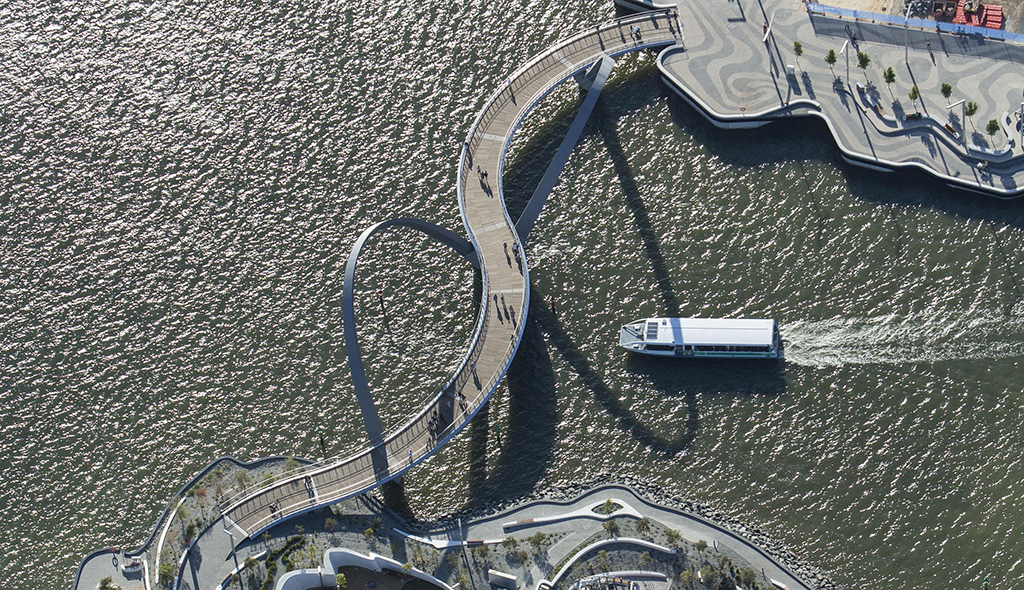 With their 2016 Elizabeth Quay pedestrian bridge in Perth, Australia, Arup Associates – company that combined both architects and engineers working on an equal basis as designers – demonstrated the full potential of their multidisciplinary approach. They sought to blur the distinctions between architecture and engineering in a work seamless symbiosis between the two. 
For this AU$20 million (more than €13 million) piece of urban infrastructure, the firm acted not only as architect and structural engineer but also as geotechnical, wind, vibration, lighting and electrical engineers, materials specialist and construction consultant. As would be expected, the design process was initially driven by technical and programmatic concerns. Commissioned as part of a restructuring of Perth's waterfront to reconnect its central business district to the Swan River, the bridge had to be high enough to allow the passage of ferries.
An article by Andrew Ayers.