Between heritage rehabilitation and local, ecological architectures, there is a fragment of the Chinese architectural scene that bears a commitment to the opposite of the gigantism and urbanization experienced everywhere in China. In its June 2019 issue AA has chosen to present this commitment. In a country that is expected to reach 70% of city dwellers in 2030, some architects, Wang Shu and Lu Wenyu in the lead, work to save villages, where what is rehabilitated is as much in favor of the populations concerned as in respect of materials and local constructive systems.
Have Wang Shu and Lu Wenyu led the way? If so, the founders of Amateur Architecture Studio are not the only architects of their generation, and the one after theirs, to have chosen, in this country of 1.39 billion inhabitants in 2018, to resist the phenomenon of urbanisation that the People's Republic of China has been undergoing since the 1980s. Today, demographic statistics on this trend, according to the People's Daily —the official press organ of the Central Committee of the Communist Party of China— show that urban dwellers represent 59.58% of the population, a figure which should reach 70% by 2030. Amongst their commitments, these architects work at safeguarding rural villages, where too often efforts to preserve heritage result in the construction of shoddy pastiches.
Liu Jiakun, Zhang Lei, Urbanus, Standardarchitecture, as well as the youngest, O-office and DnA, among others, are building projects all over China in places where what is rehabilitated is done both for the benefit of local communities as well as with respect for local materials and construction techniques. Though marginal when compared with the gigantism achieved in projects such as those by MAD, which reach up to 700,000 sq.metres, the commitment of these architects is no less exemplary, if for no other reason that the fact that they don't settle for a mere transposition of the Western model, nor to the reconstitution of an imaginary heritage, but rather strive to restore "the soul of a place". The struggle led by professor and historian Ruan Yisan is reminiscent in many ways of the French ideal, but the method is only applied to more effectively preserve Chinese cities, where in places up to 99% of the architectural heritage has vanished. From Vector to Atelier FCJZ and TAO, these 'independent' architects, as they are commonly referred to, focus on the genius loci. Driving their projects under the framework of a national policy that treats rural heritage as a boon to the tourist trade, they are nevertheless intervening with conviction, talent and with respect for the local culture.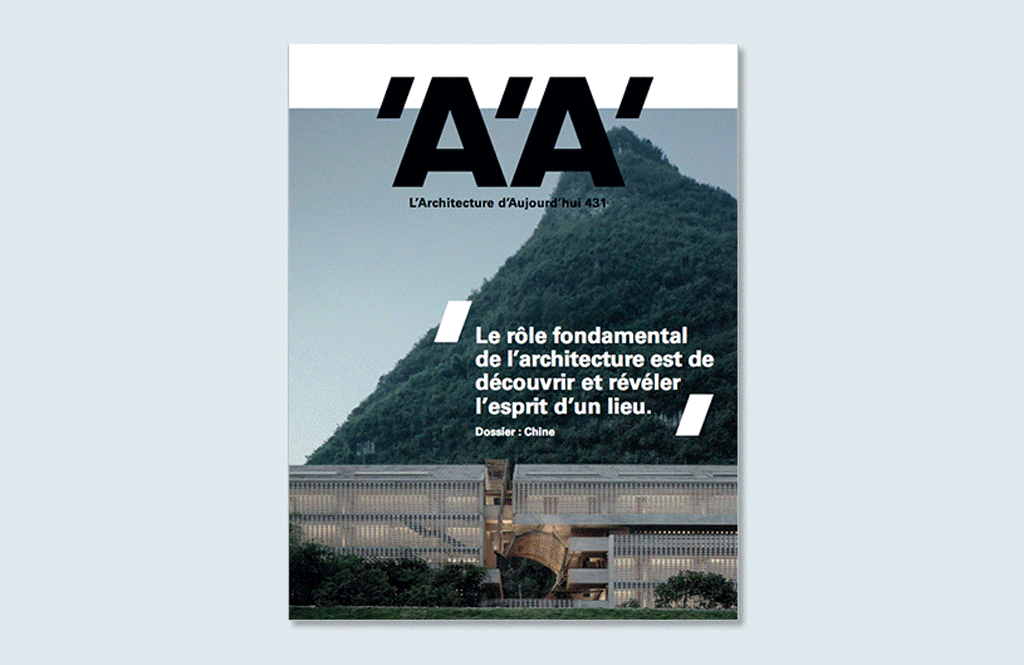 —
AA's 431th issue – China's committed architects – is available on our online store.