AA's 449th issue "Mediterranean Architectures"

 features a few Mediterranean projects, from a Greek spa to a Spanish house, a Corsican market hall, a Jordanian academy dedicated to the environment, and a music conservatory in Southern France. To go further, AA looks back at an apartment renovation in Athens: Nadja (2014) built by Point Supreme architects, founded in Rotterdam in 2008 by Konstantinos Pantazis and Marianna Rentzou, now based in Athens.

 
---
Text by the architects
Nadja consists of two apartments on subsequent floors that were renovated and connected with a stair in the middle. 
The two levels are materialized as opposite spatial experiences. The lower level is a continuous, marine-like environment with big pieces of furniture anchoring the family's communal activities like floating islands. Instead of the typical division of rooms for kitchen, dining, living and playing, spaces in Nadja are flexible and look towards each other. They are furnished with custom made constructions that serve as viewing devices; the cupboards, seats, stair, shelves and tables are mixed with different typologies of screens, interior partitions, curtains and other visual filters that physically delineate while visually connecting.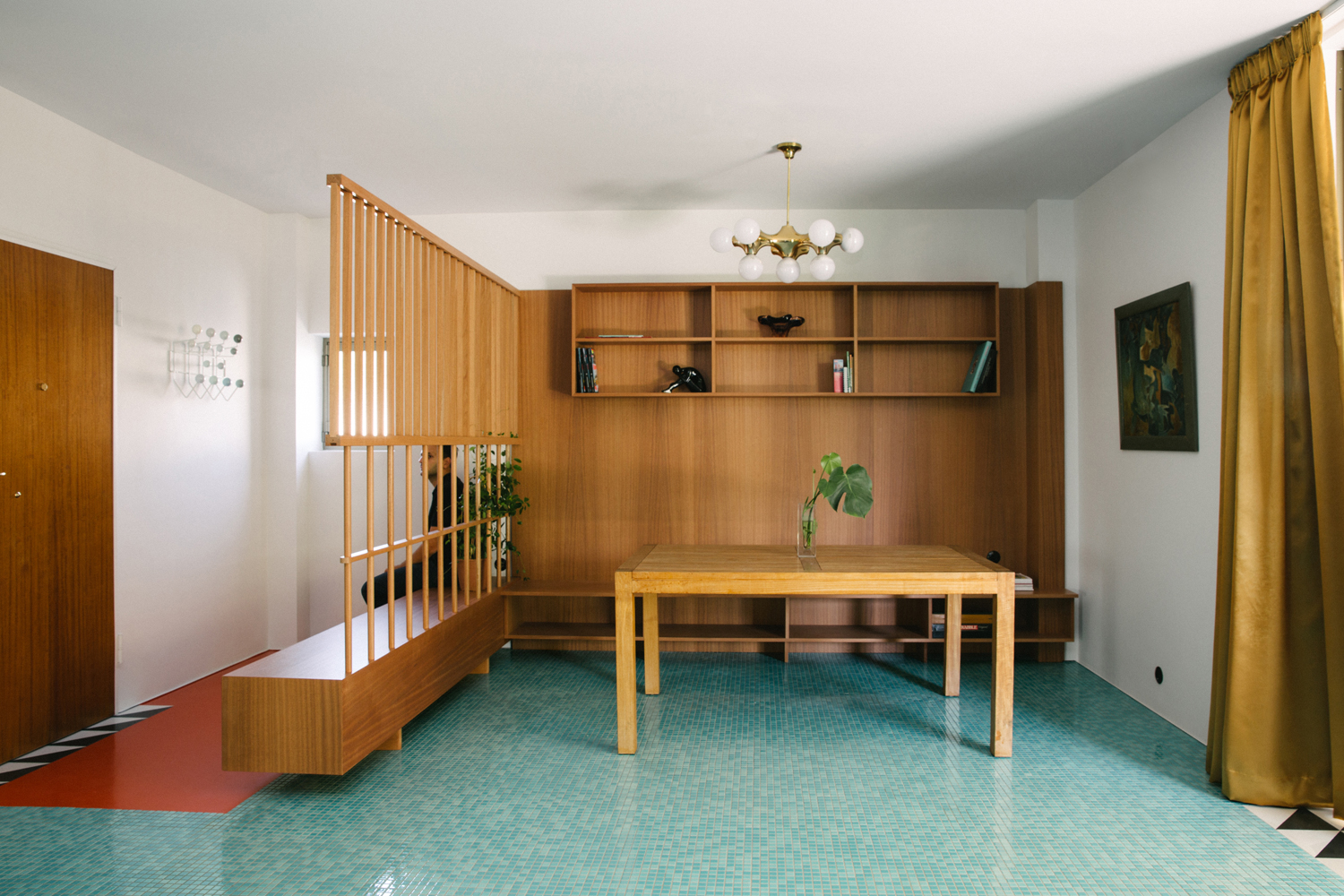 The most central element is a complex construction featuring the stair, living room and kitchen cupboards, a glass display partition, a built-in plant pot, a blackboard and a pink sun rising towards upstairs. It is a miniature piece of architecture in itself providing a focal point within the large open plan.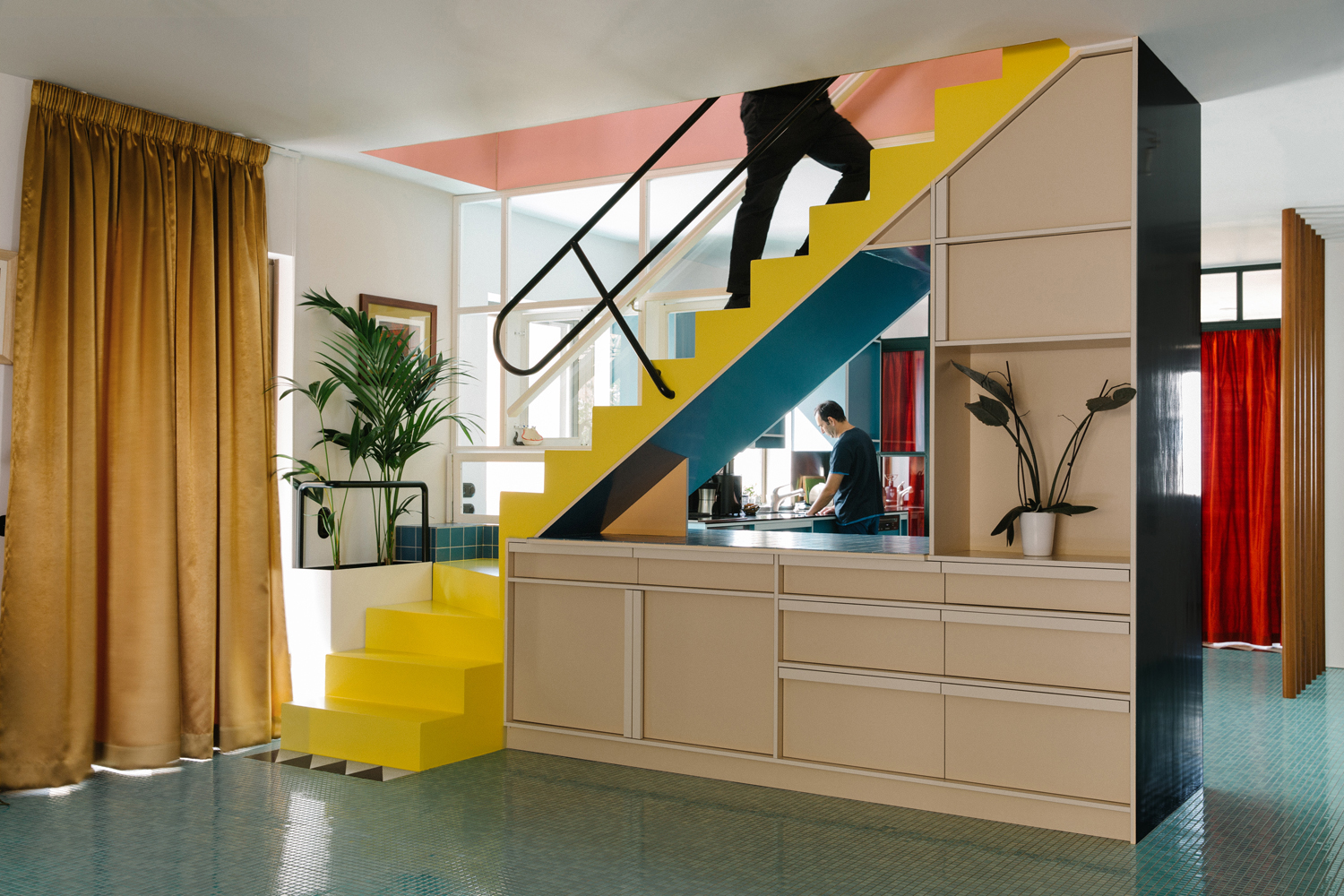 The upper level hosts a dense living environment with a more earthly atmosphere. The bedrooms are designed as combinations of two complementary types of spaces, a more social area and a more intimate, private zone. This level is rich in graphic treatment that complements the architecture, at times inspired by Greek island architecture.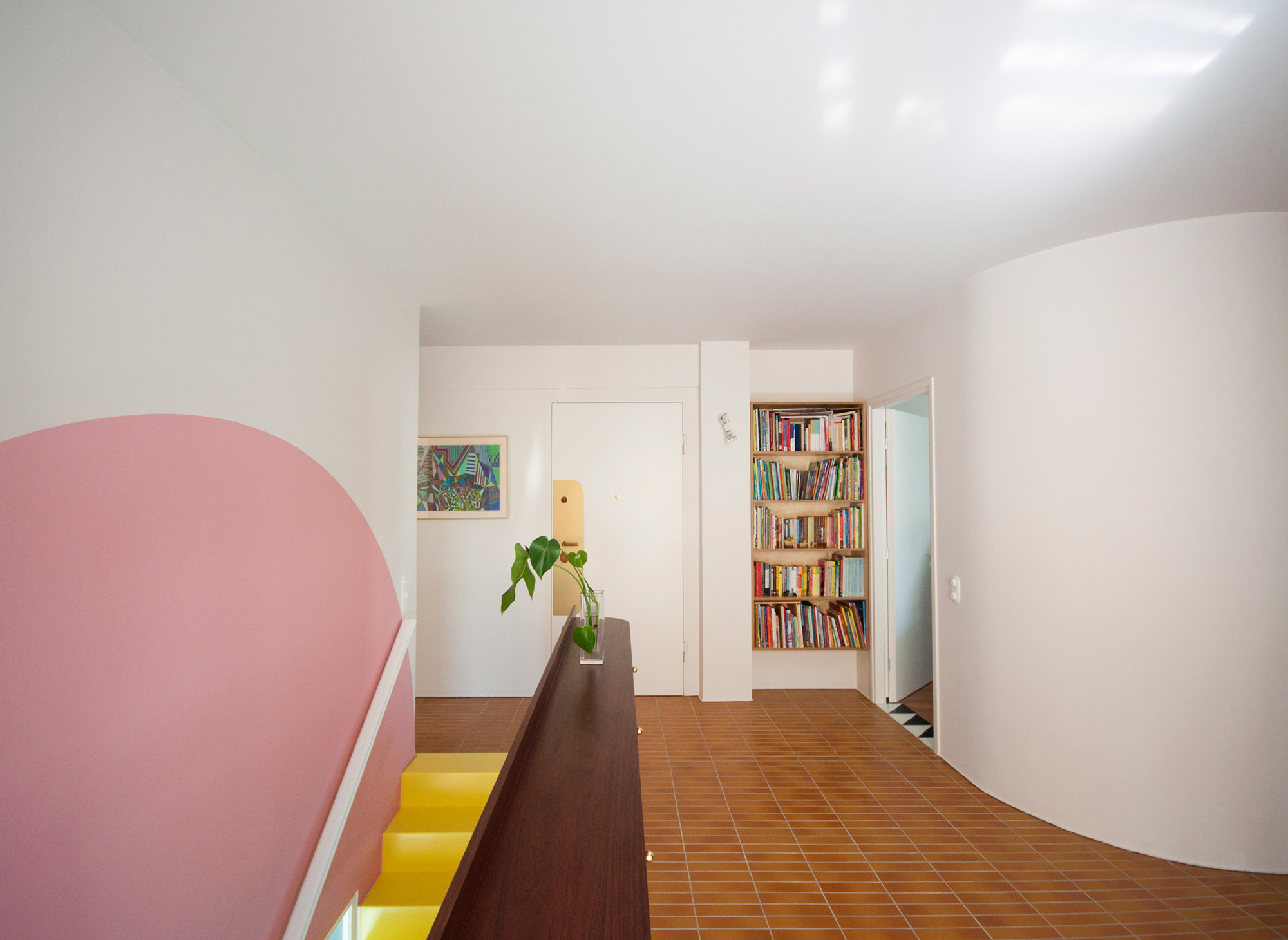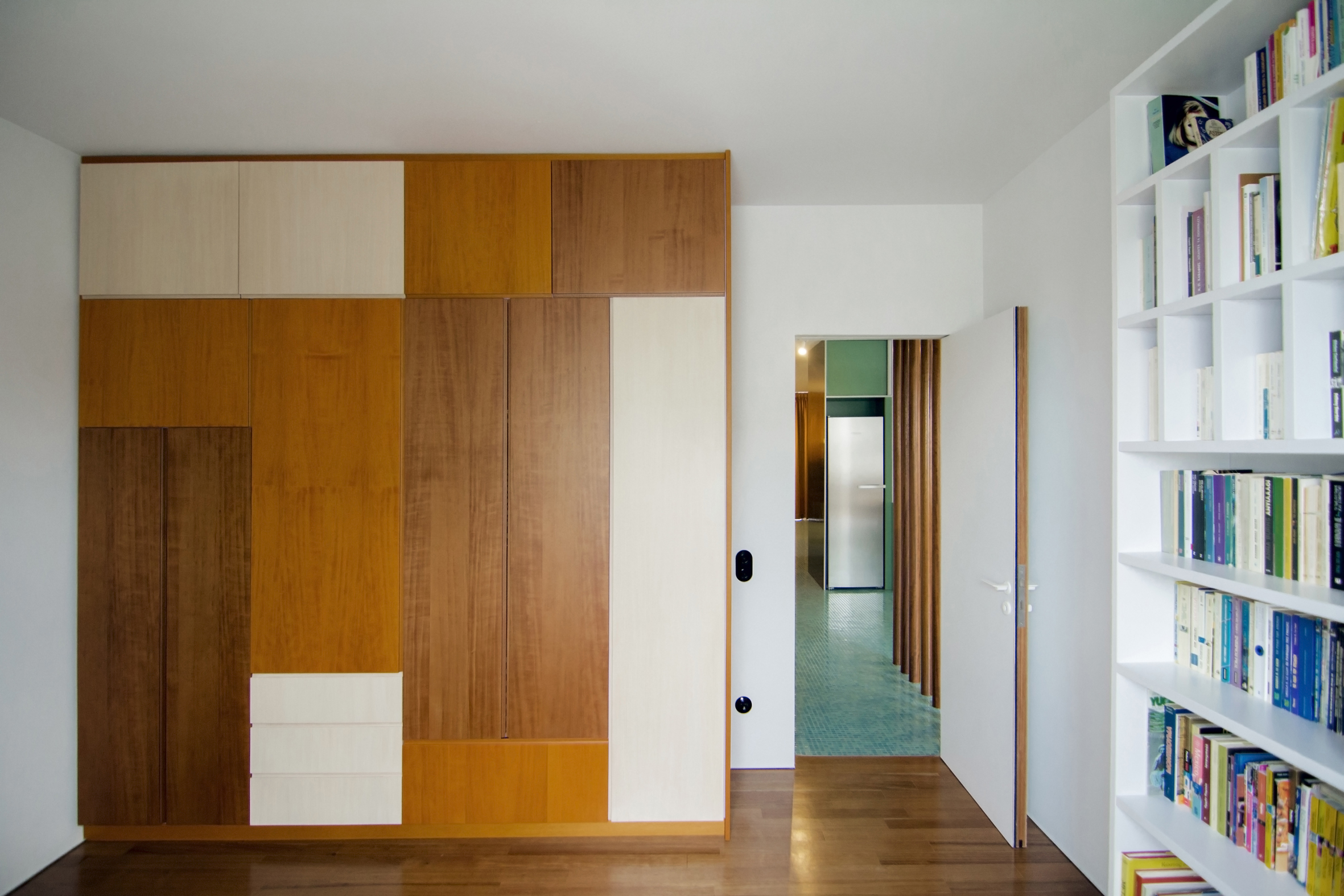 The clients followed closely the design process. They continuously supported and further challenged the architecture, therefore achieving an extremely rich and satisfying result.
Nadja, an apartment in Athens, Greece.
Programme: family apartment
Architects: Point Supreme
Client: private
Area: 270m2
Construction: KN Group
Timetable: completed in 2014
---
Discover other Mediterranean architecture projects in L'Architecture d'Aujourd'hui's latest issue, available 

on our online store

.