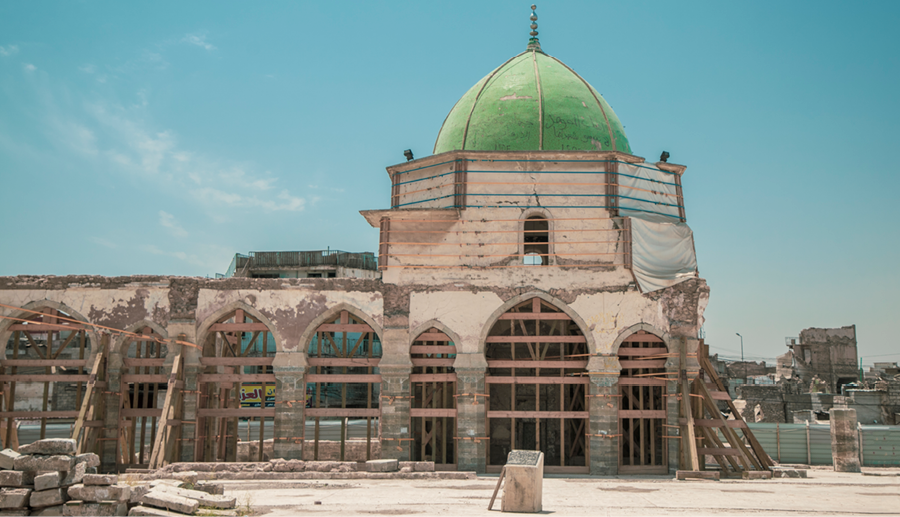 Called « al-Hadba », the hunchback, because of its leaning minaret, the 12th-century Al-Nouri Great Mosque was largely destroyed in June 2017 during the Mosul battle for the liberation of the city from the hands of Daesh. In November 2020, an international architectural competition, headed by the UNESCO, is lauched to rebuilt the Iraqi mosque historical complex. On 15 April last, the jury announced the winning project.
How to build places of worship in the 21st century ? This is the question L'Architecture d'Aujourd'hui asked itself in its new issue dedicated to places of worship. Find it on our online store.
---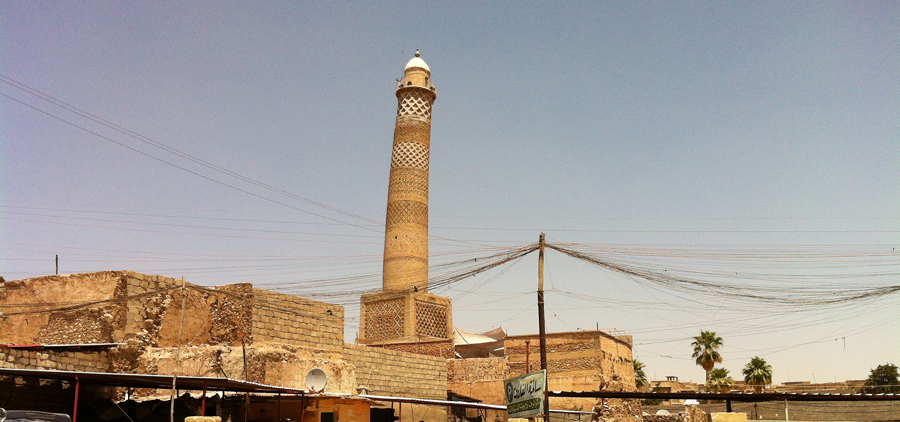 Presented by the Egyptian architects, Salah El Din Samir Hareedy, Head of Team, Khaled Farid El-Deeb, Sherif Farag Ebrahim, and Tarek Ali Mohamed, with Noha Mansour Ryan, Hager Abdel Ghani Gad, Mahmoud Saad Gamal, and Yousra Muhamed El-Baha for design, the project's name "Courtyards Dialogue", annouced its intentions. It provides for the rebuilding of the mosque historic prayer hall in its original appearance, while keeping the parts that were not destroyed in 2017. Interior spaces will be redesigned, such as those dedicated to women and high dignitaries. These, extanted and connected to the main hall by a semi-couvered structure, could also serve as an open space for prayer. The winning project also provides for the creation of walled gardens in reference to the historic houses and gardens which bordered the prayer room before 1944, the date of its restructuring.
Organized, among others, in collaboration with the Iraqi Ministry of Culture and the support of the United Arab Emirates, the competition was part of a more global Unesco project called "Revive the Spirit of Mosul", lauched in 2018. This initiative consists of the rehabilitation of the historical fabric of the Old city of Mosul,the strengthening of its educational system and the revival of the city's cultural life. 
For Noura bint Mohammed Al Kaabi, United Arab Emirates Minister of Culture and Youth, this competition embodies "an important milestone to the realization of a shared commitment to restore social cohesion and a spirit of fraternity and tolerance in Mosul once again".
Reconstruction work should begin in the autumn of 2021.