Since its foundation in 1990, Kengo Kuma & Associates office focuses to design architecture which naturally merges with its cultural and environmental surroundings, proposing gentle, human scaled buildings. In May 2018, AA dedicated a special issue to the office, "Kengo Kuma character places".
Among the projects presented in this special issue, written by Andreas Kofler, the Birch Moss Chapel, in Karuizawa, Japan, delivered in May 2015:
At a 2016 lecture at the Harvard Graduate School of Design, Kengo Kuma introduced this project as a "very Japanese" one. This Japanness starts with the location of the Birch Moss Chapel: Karuizawa is a resort town in the mountainous inland of Japan, at the foot of the (active) Mount Asama volcano. As the city embedded in a dense forest, Kuma's project is located in the woody context of the birch garden of the Karuizawa New Art Museum.
Iterating the rhythm that the white barked trees give to this microcosm, Kuma integrates the forest to his chapel, which roof is supported by nearly a hundred birch trunks. The glass-bound perimeter of the pavilion is made of slidable glass walls, allowing to fully blur its interior with the surroundings when the weather allows it. A continuity that is enhanced by the moss-floor and the transparent benches inside the chapel.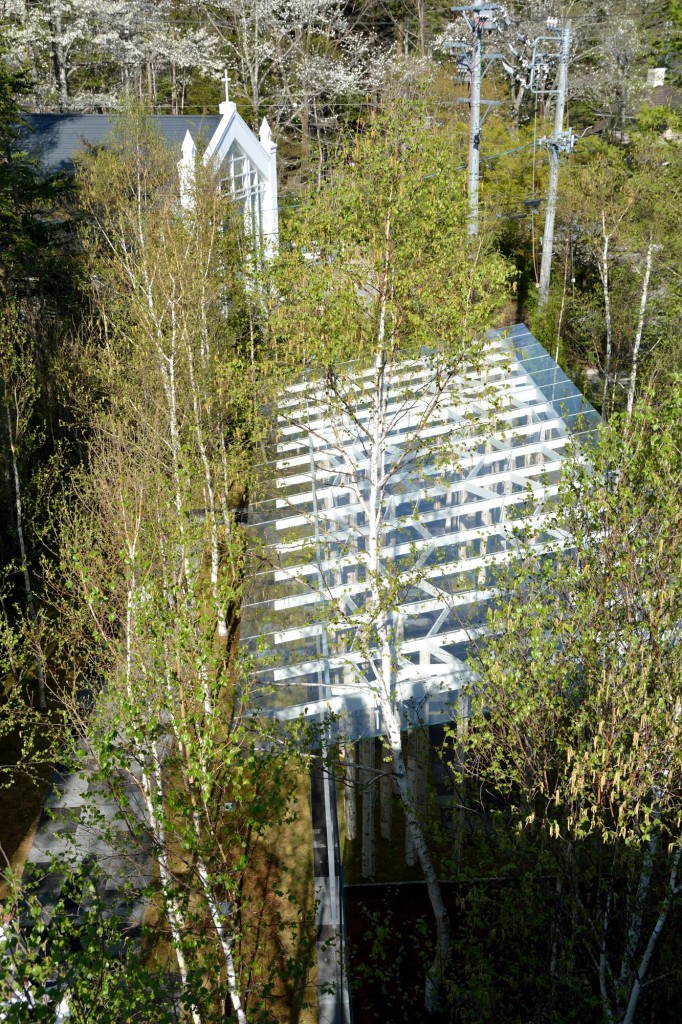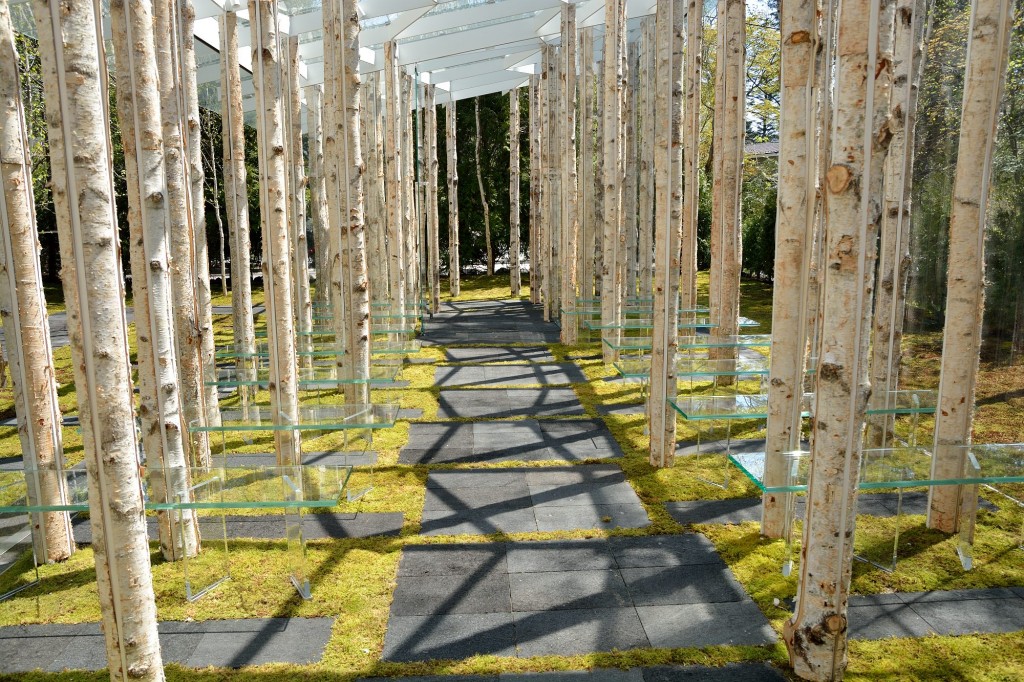 Birch Moss Chapel
Location: Karuizawa, préfecture de Nagano, Japon
Client: Karuizawa New Art Museum
Area: 66 m2
Completion: May 2015
Find the full version of the special issue "The character of places" on our online store.