Freshly back from Venise, AA's editorial team has put together a review of the 15th Venice Biennale of Architecture. Vernacular architecture, materials reuse, ancestral know-how, temporary cities… many topics address this year's "Reporting from the front" theme, proposed by Alejandro Aravena. Today, have a look at a selection of projects exhibited in the Arsenal.
Turkish Pavilion : "Darzanà : Two Arsenals, One Vessel", Feride Çiçekoğlu, Mehmet Kütükçüoğlu, Ertuğ Uçar.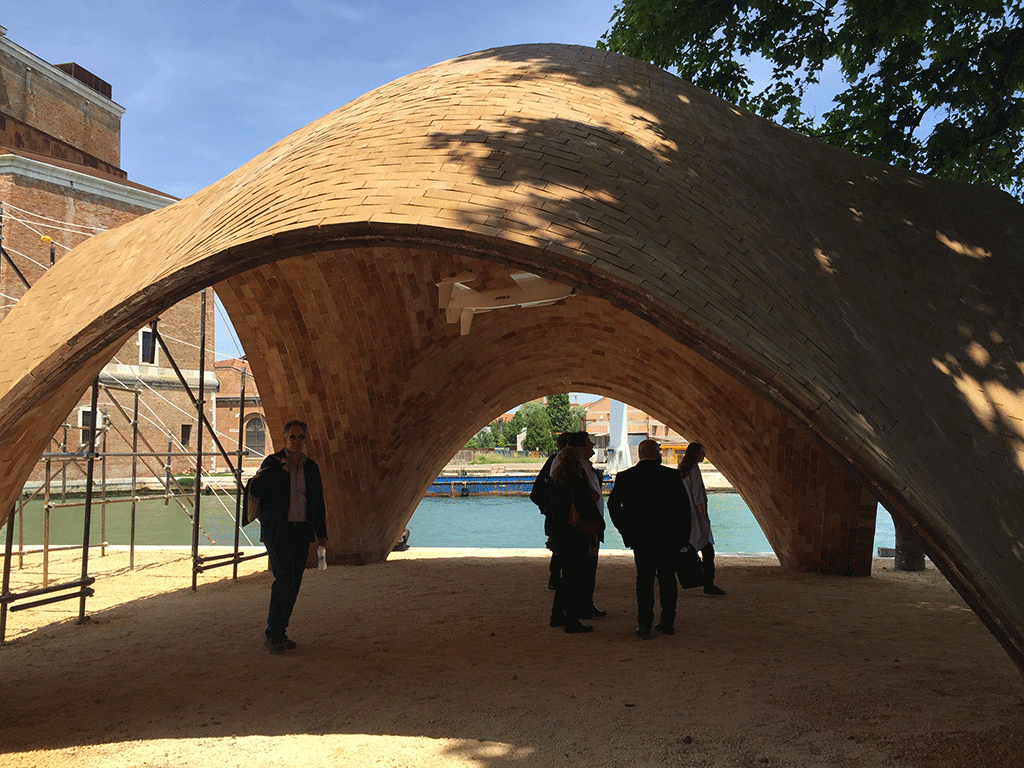 Arsenal : "Droneport", Norman Foster Foundation, Future Africa EPFL, Ochsendorf, De Jong & Block, Block Research Group, ETH Zurich.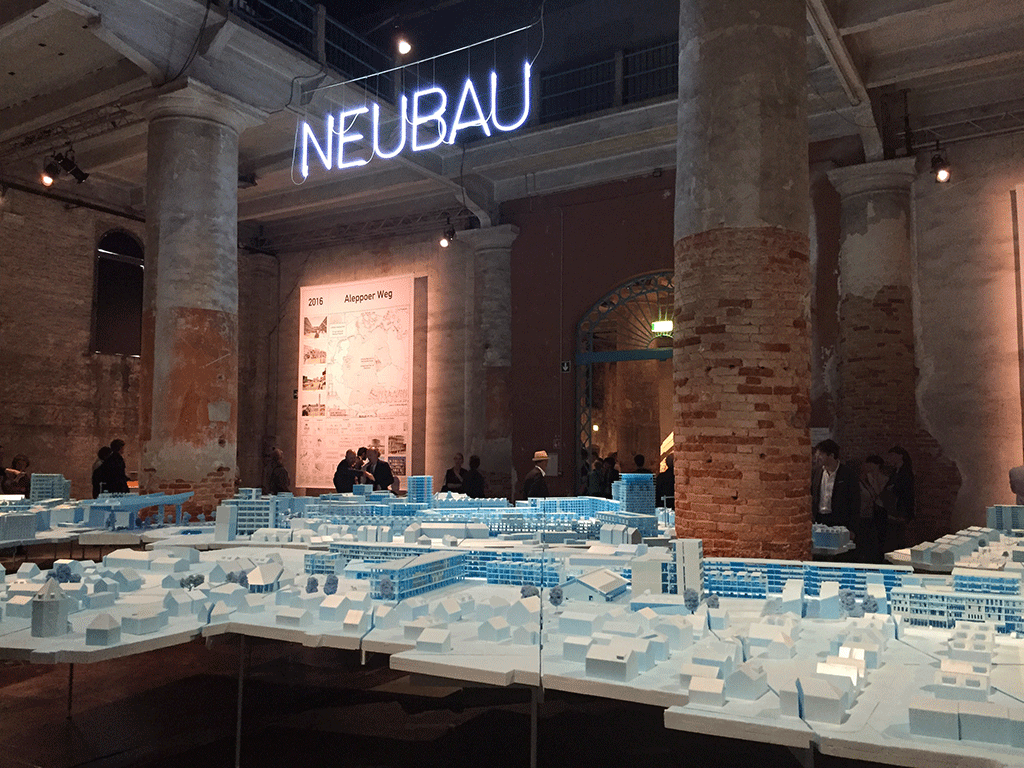 Arsenal : "NeuBau", BeL Sozietät für Architektur (Cologne, Germany), Anne-Julchen Bernhardt and Jörg Leeser.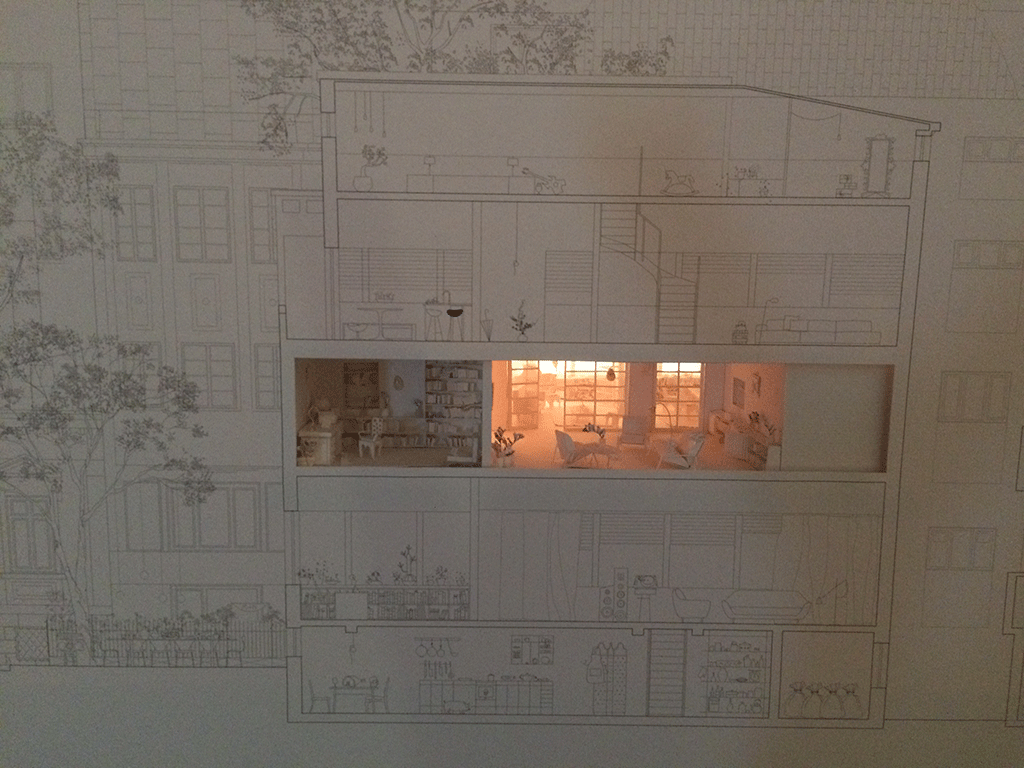 Arsenal : "Hilariopolis", ADNBA (Bucarest, Romania), Andrei Serbescu, Adrian-Ioan Untaru, Bogdan Bradateanu.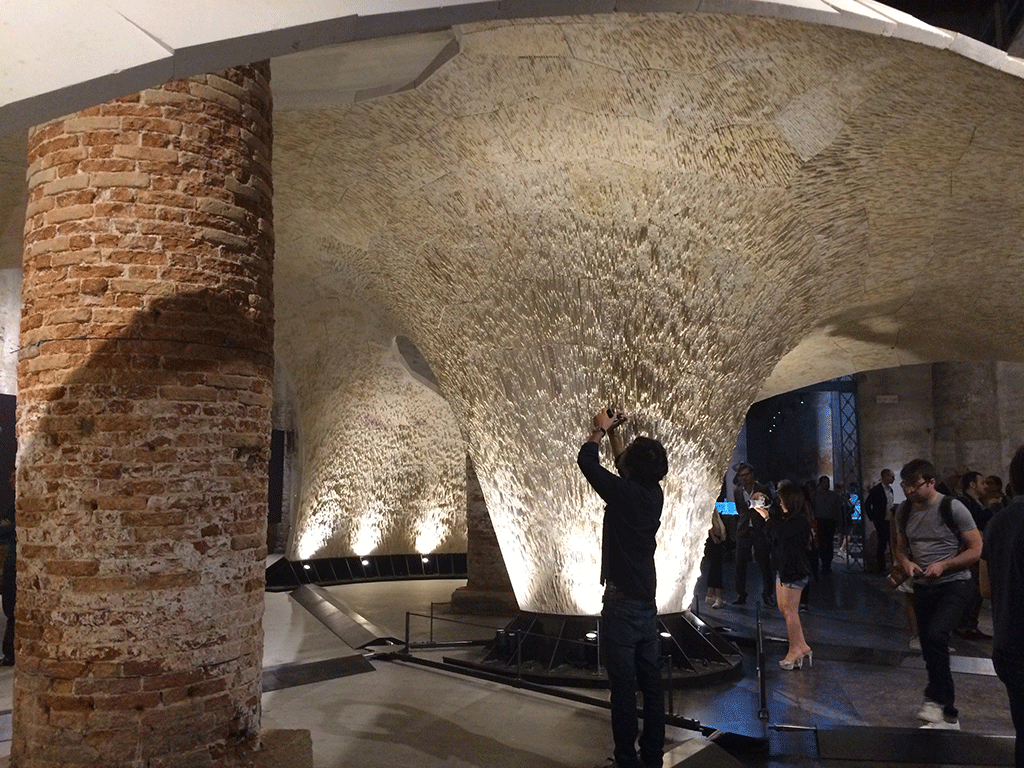 Arsenal : "Beyond Bending", Block Research Group, ETH Zurich (Switzerland) and John Ochsendorf, Matthew DeJong & Philippe Block (Cambridge, Massachusetts, USA) with the Escobedo group (Buda, Texas, USA).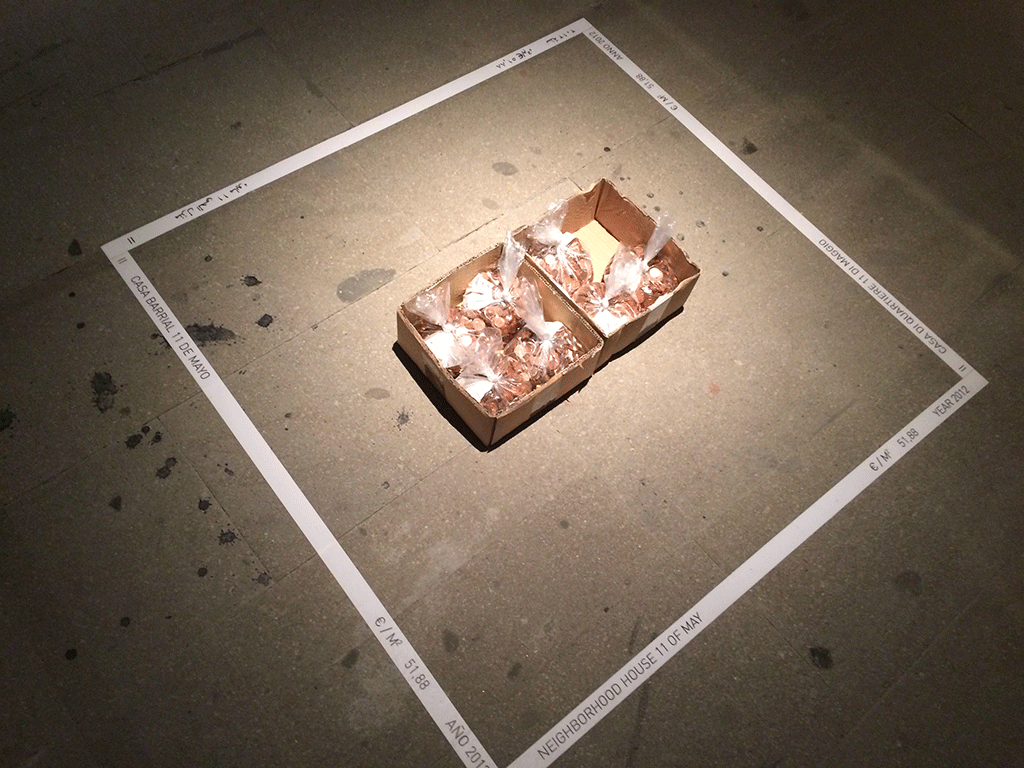 Arsenal : Al Borde (Quito, Ecuador).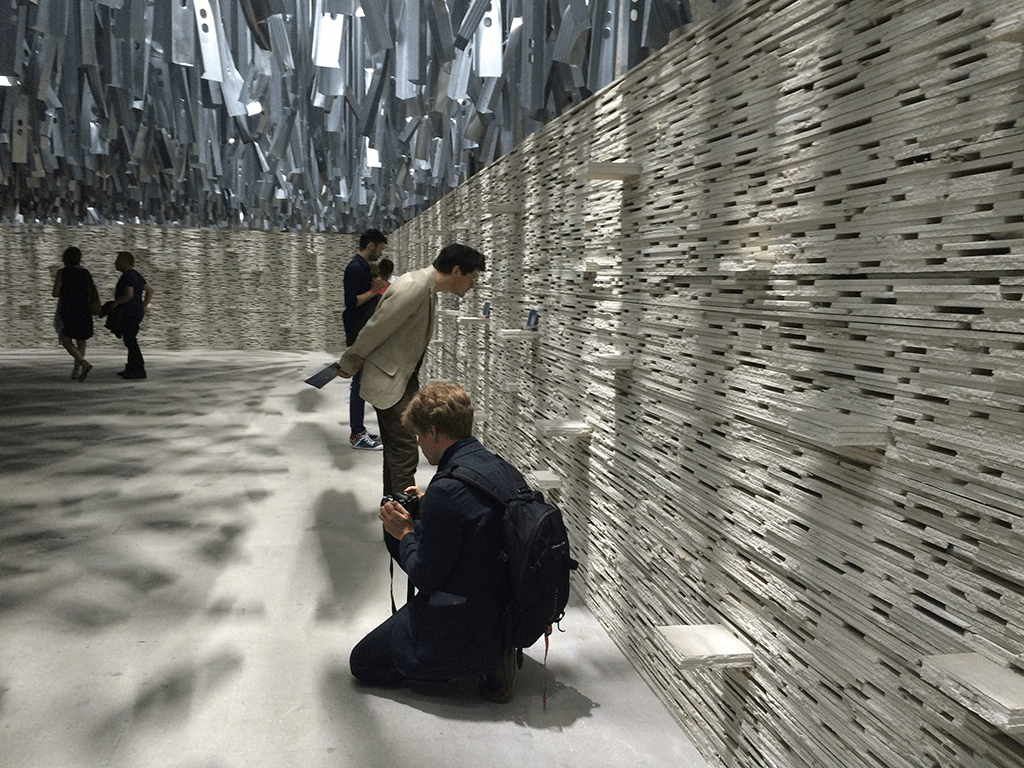 Arsenal : "Introductory Room", Alejandro Aravena.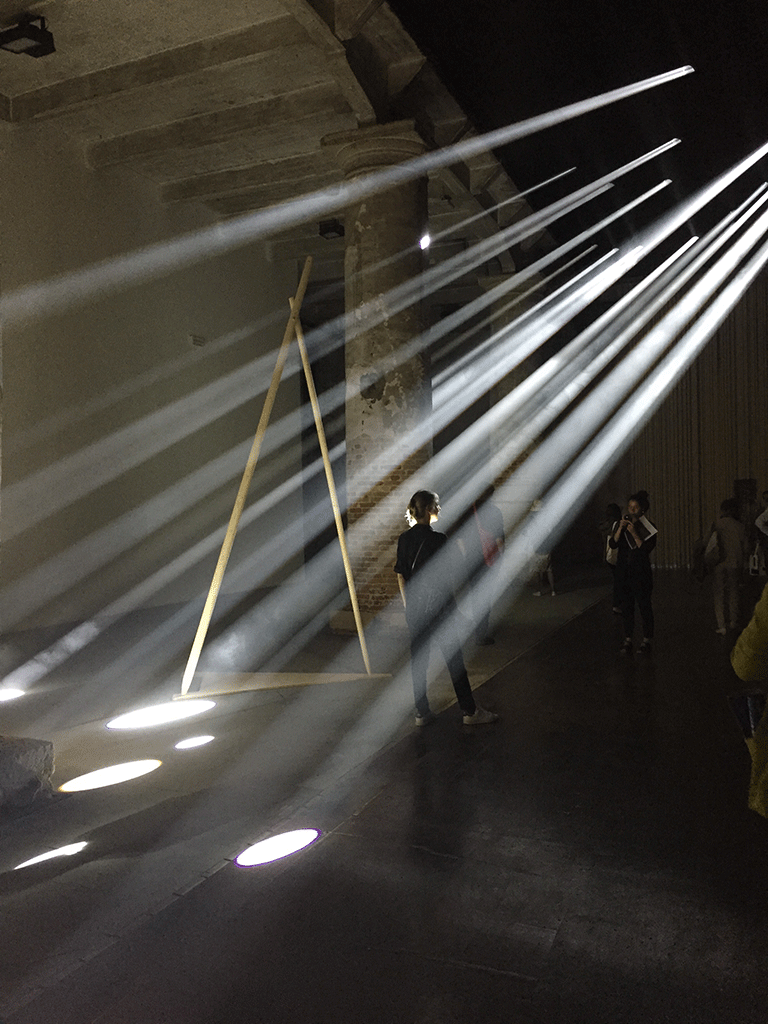 "Transsolar", Matthias Schulder with Anja Thierfelder (Stuttgart, Germany).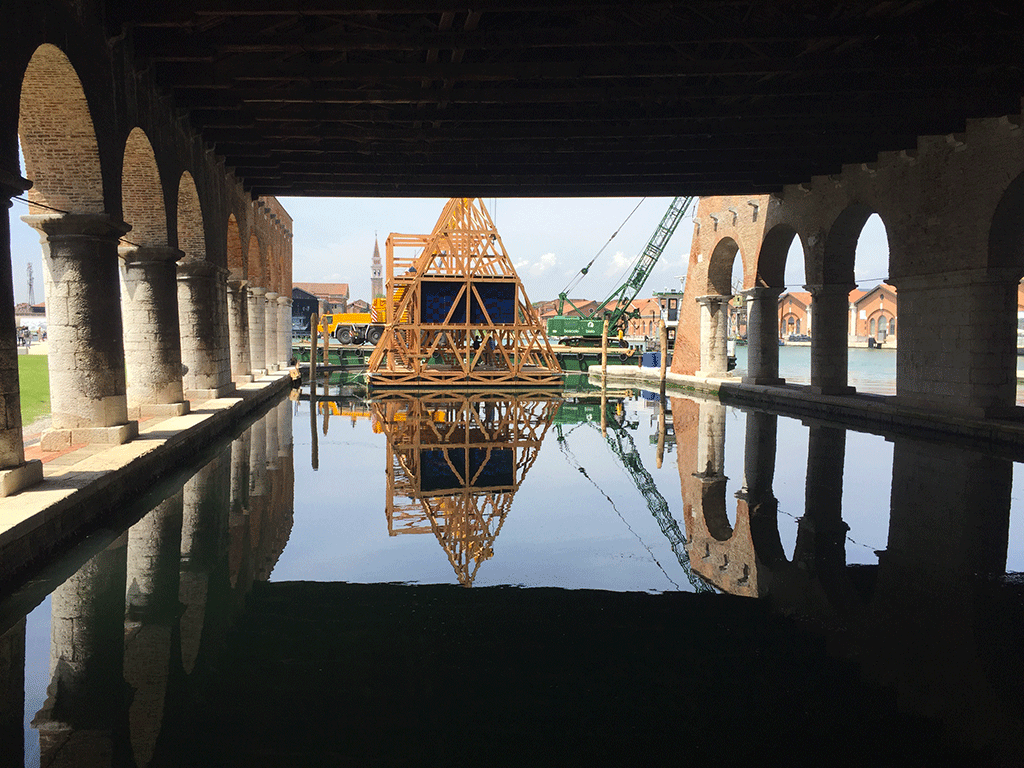 Arsenal : « Makoko School », NLÉ (Amsterdam, The Netherlands), Kunlé Ayademi.
For more information, the Venice Architecture Biennale official website.