"Utopia", this is the name  KAAN Architecten  gave to its recently delivered library and Academy for Performing Arts in Aalst, Belgium. Following an open competition launched in 2015 by the City Council, the project completed in 2018 is composed by the rehabilitation of a late 1880's building, as well as the construction of a new structure, for a total area of  8 500 square metres.

The new building, hosting a library, leans against the existing structure, the so-call Pupillenschool where soldiers' children where educated, and merges with the environment thanks to the use of materials such as red bricks and grey concrete. One of the old building façades is integrated into the new structure; inside, the three stories are organized around a 11,50 metres heigh columnless void.
The concrete slabs, together with the red bricks walls and the oak bookcases echoe the façade; the thick, cantilevered floors project into the space making each level look as if it was suspended. All the technical systems have been hidden behind a metal sheet stretched over the ceiling, which also allow to soften daylight, creating a pleasant atmosphere all day long.
The Academy of Performing Arts is located into the former Pupillenschool, entirely renovated.
The building has achieved an BREEAM Excellent rating: materials and labour were locally sourced, low-energy machines were used for construction, solar panels, geothermal heat and LED lighting have been integrated in the design, rainwater is recuperated and buffered, and 230.000 bricks were chipped away and reused elsewhere.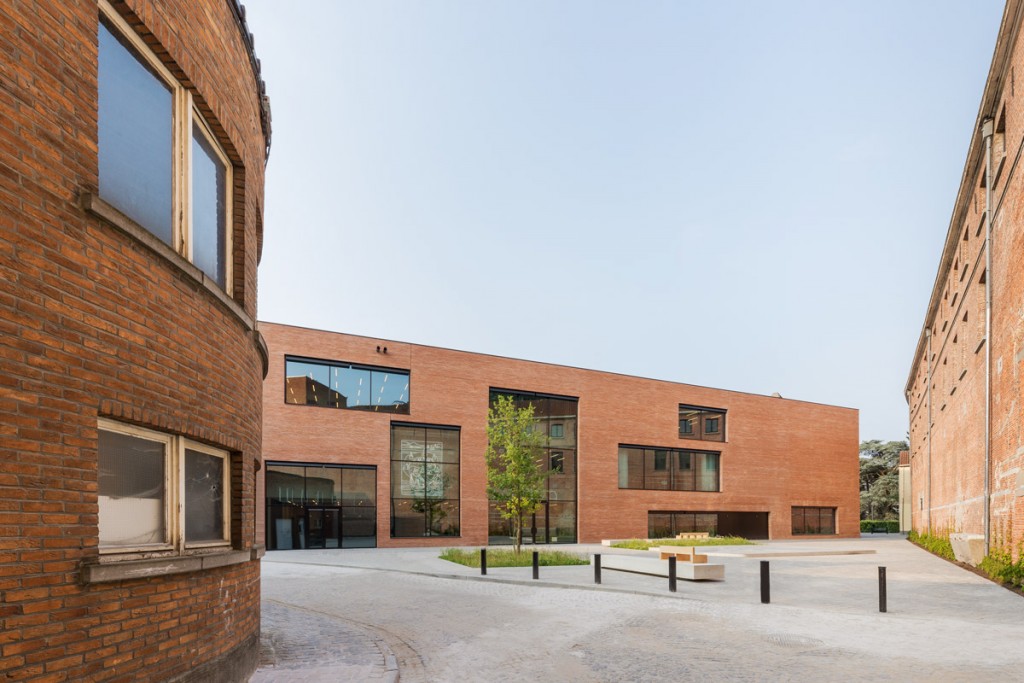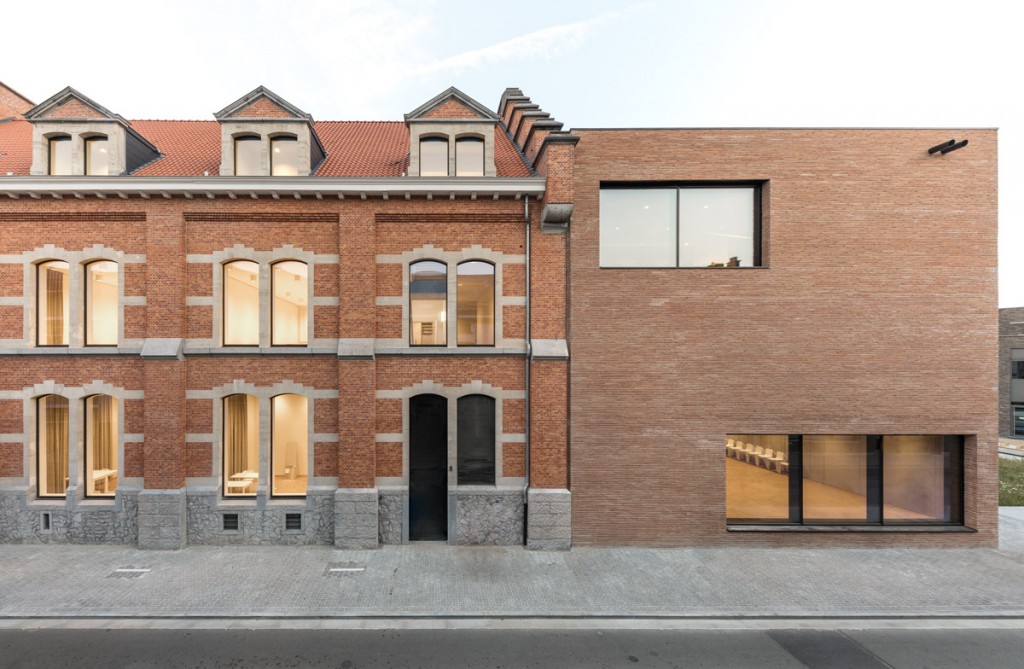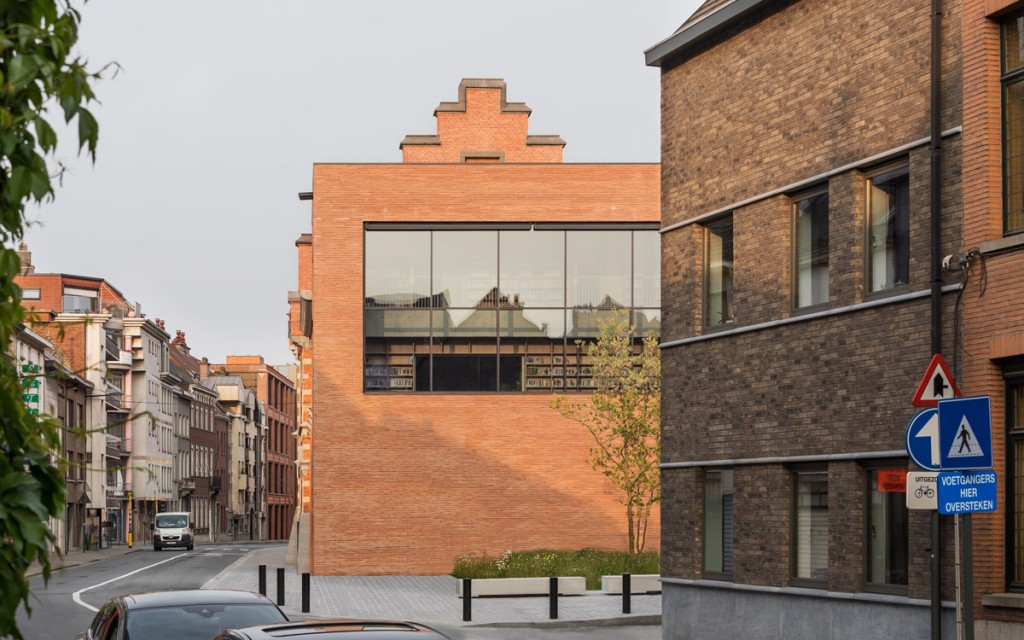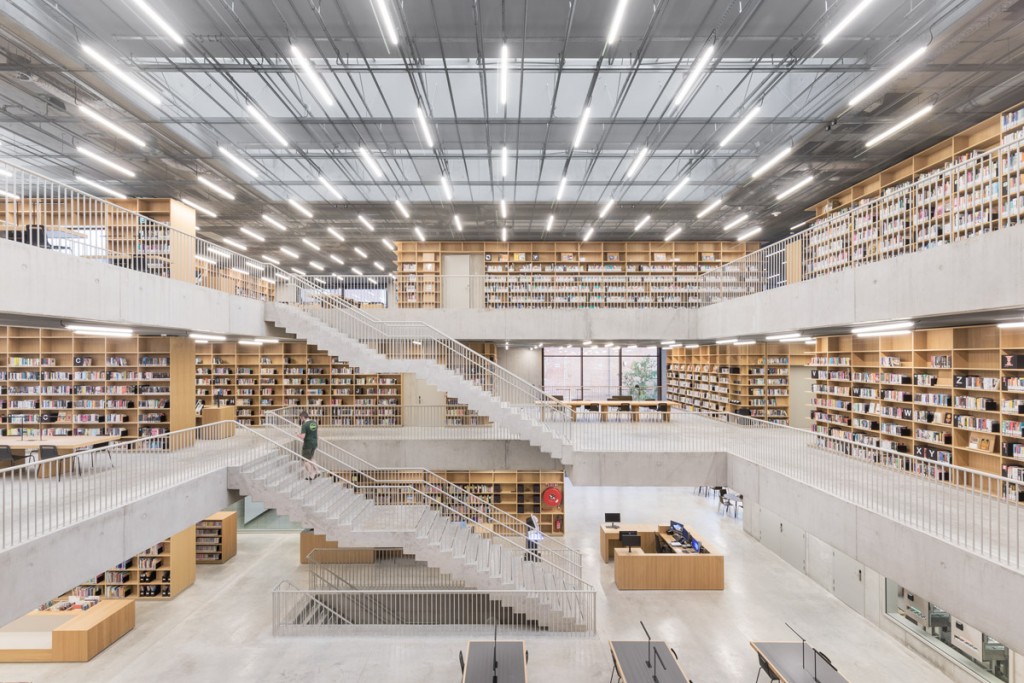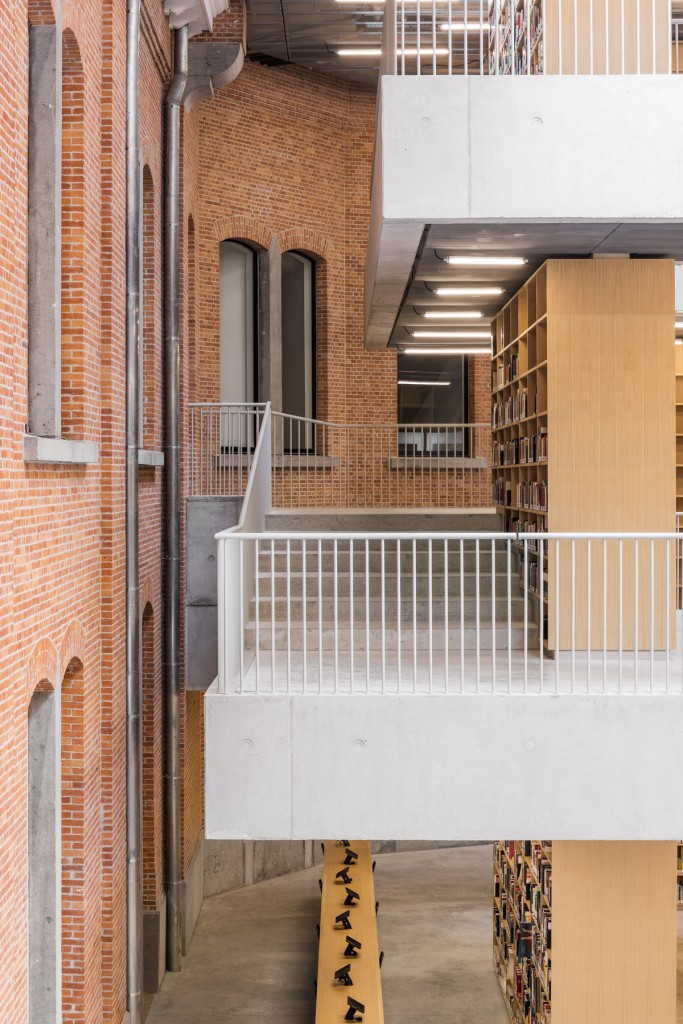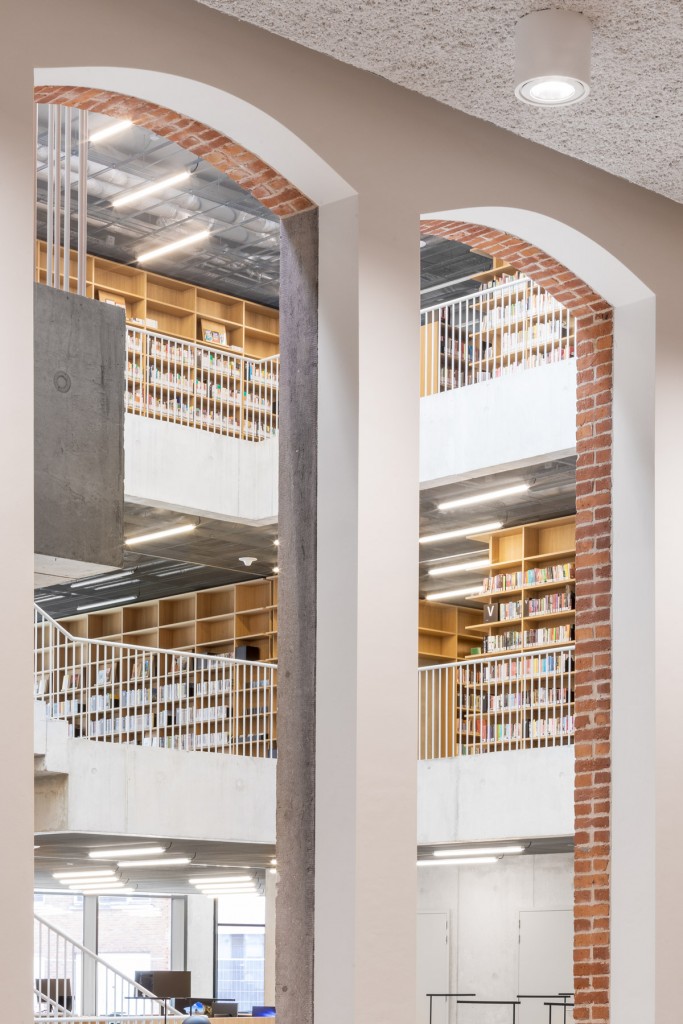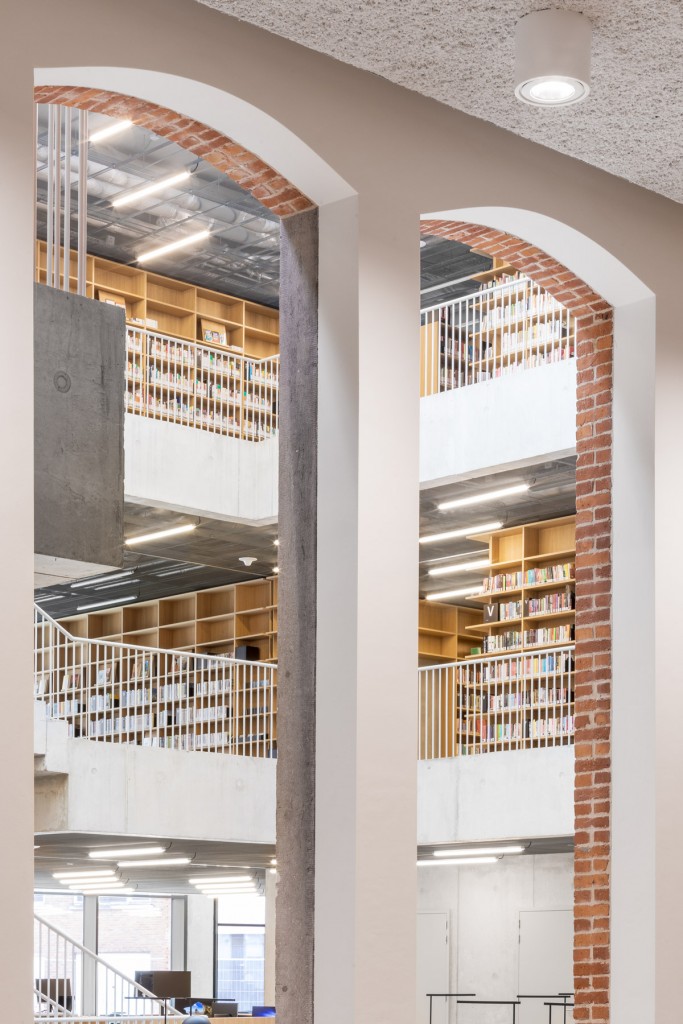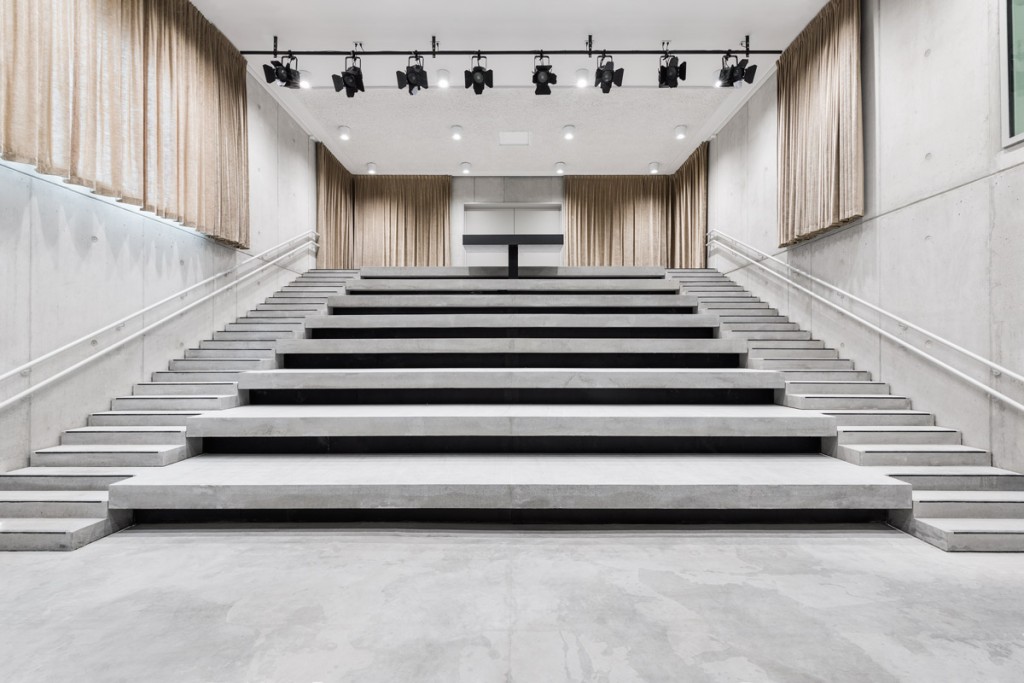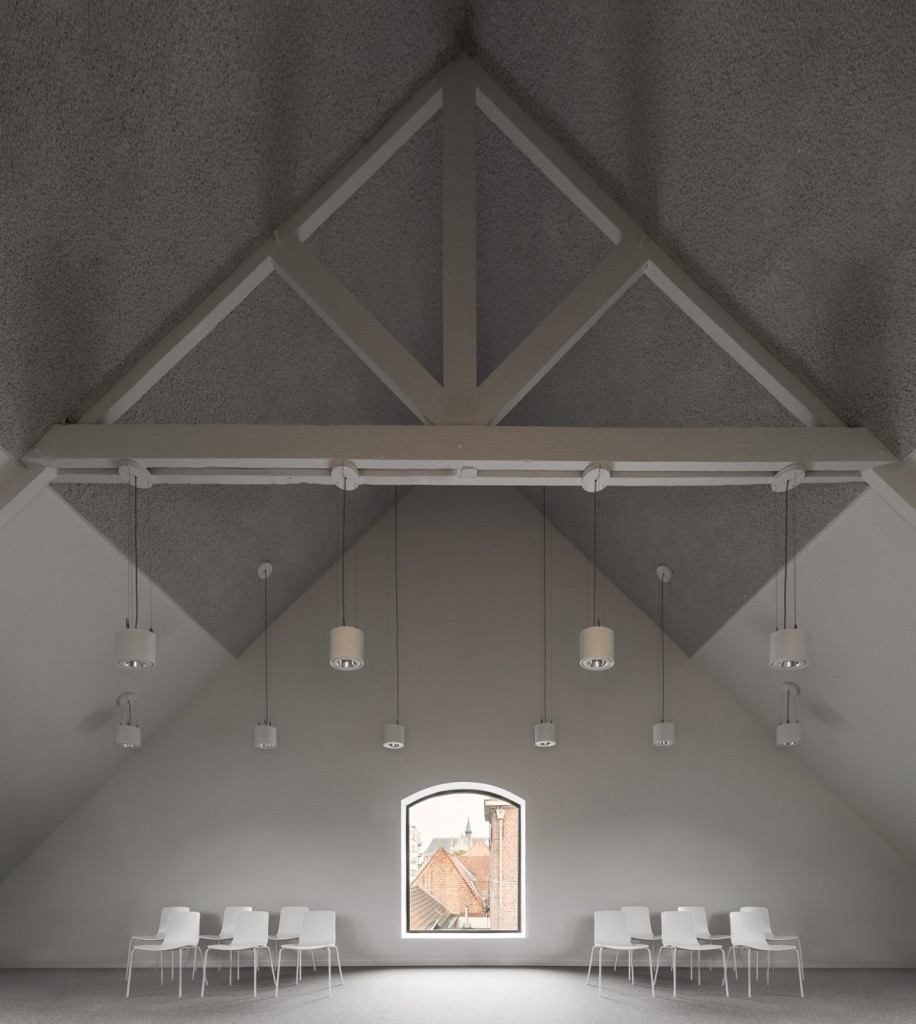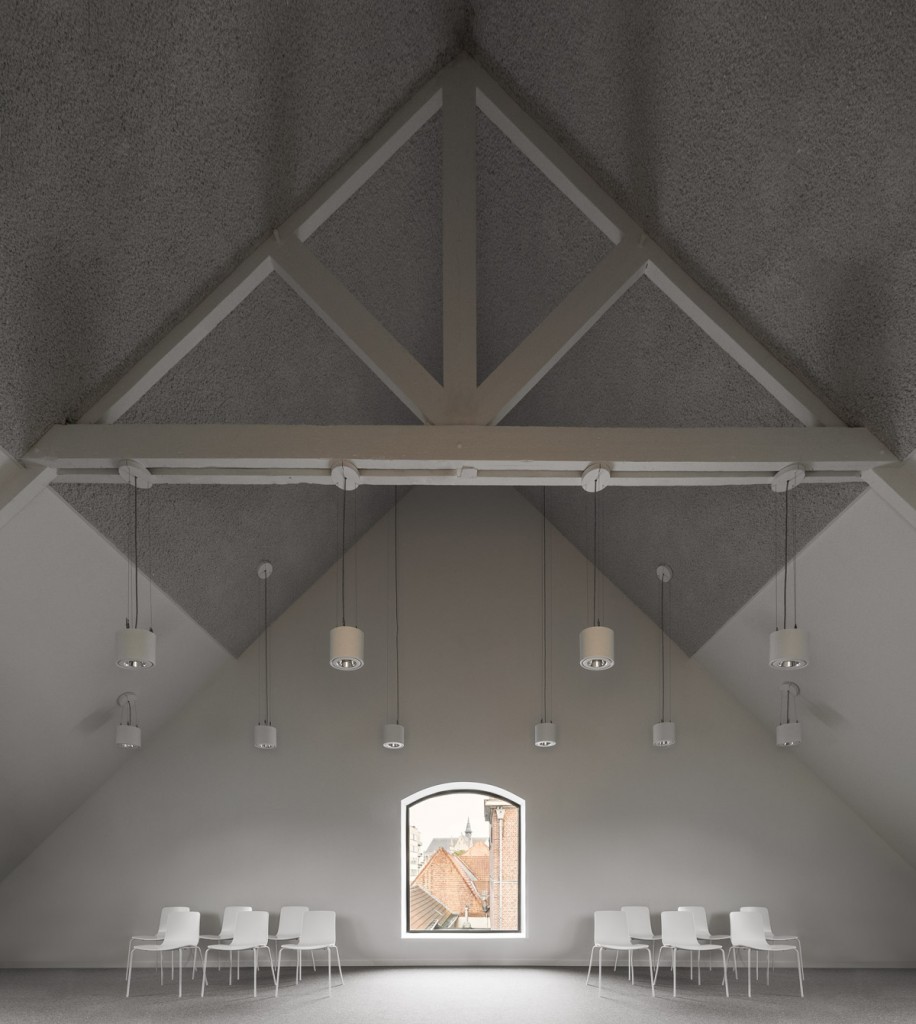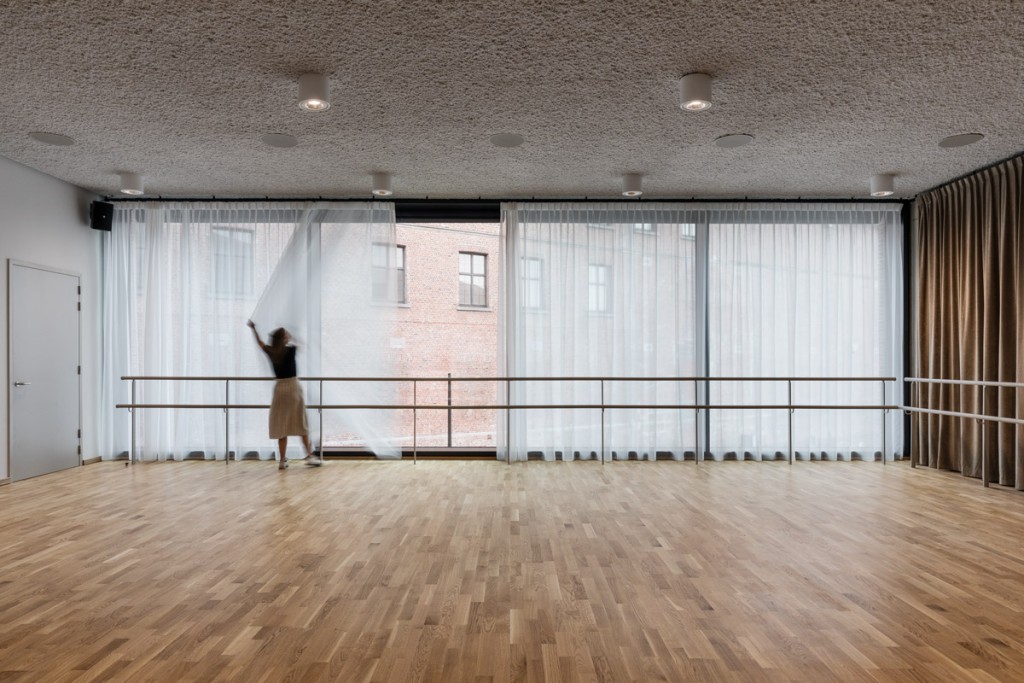 The reading in the Library should not be disrupted by music lessons and play's rehearsals. Suspended concrete floors replace the original wooden floors, doors are transformed into sound barriers, and double glazed windows capture music and noise.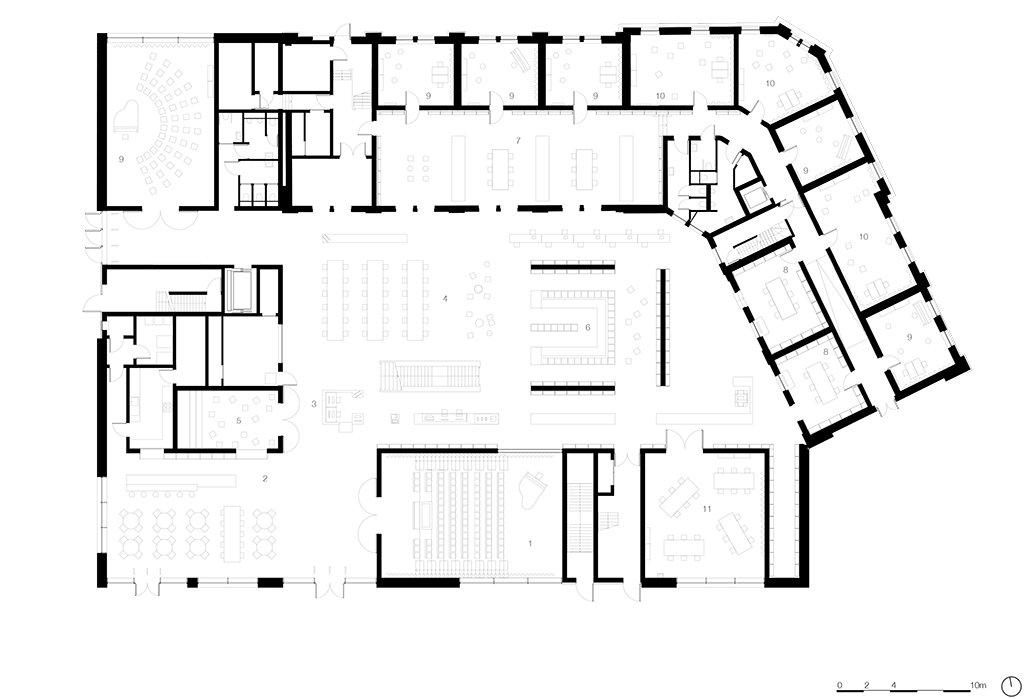 Programme: Library and Academy of Performing Arts
Architect: KAAN Architecten
Client: Autonoom Gemeentebedrijf Stadsontwikkeling Aalst (AGSA)
Surface: 8500 sqm