In 2018, their "Hikma" project, a cultural complex including a mosque and a community centre in Dandaji, Niger, won the Silver medal at the Global LafargeHolcim Awards and the Gold medal for the Middle East Africa region. Architects Mariam Kamara, founder in 2014 of atelier masomi, and Yasaman Esmaili, founder of studio chahar, are a committed team, working on architectures closer to everyday life and above all, tailored for local challenges.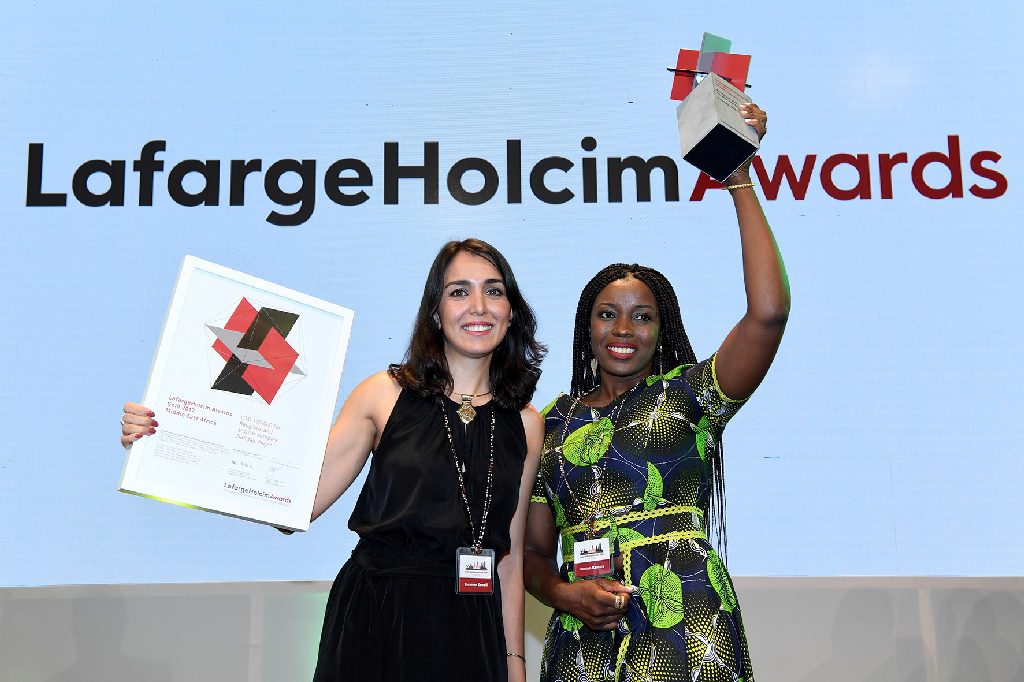 L'Architecture d'Aujourd'hui: Could you remind us of the origins of the "Hikma" project?
Mariam Kamara: I heard about the fact that the mosque of the Village of Dandaji was going to be knocked down in order for a bigger one to be built in its stead. It was the work of a architect El Hadji Falké Barmou, who won an Aga Khan Award for Architecture in 1986 for a similar mosque in Yamaa. Through this building was an amazing example of traditional architectural techniques that was disappearing. We lobbied to save and transform it into a library. We worked with the local community, through discussions and workshops to better understand what they would want and how we can help put together a program that would really serve their needs.
Yasaman Esmaili: Before coming up with the idea of transforming the building into a library, we went through a series of conversations with the community leaders about the historic value and architectural uniqueness of the mosque. The village leaders were convinced to keep the mosque as a landmark. In fact, a library is a typology of building that can hold a similar spiritual value as a mosque and bringing science and religion together in the same location has been an enduring concept in Islam, as seen in the Abbasid houses of wisdom.
The project creates an educational and cultural campus for studying, learning, conversing and praying for the village of Dandaji, a Hausa village in western Niger with a very young population of 3,000. The campus also serves 5 surrounding villages, all with low literacy rates. We have designed a new 1,000-person mosque inspired by historic examples of Hausa mosques in the region and built from compressed earth blocks produced on site. In between the two buildings, we have created an open garden for community activities, workshops and gatherings.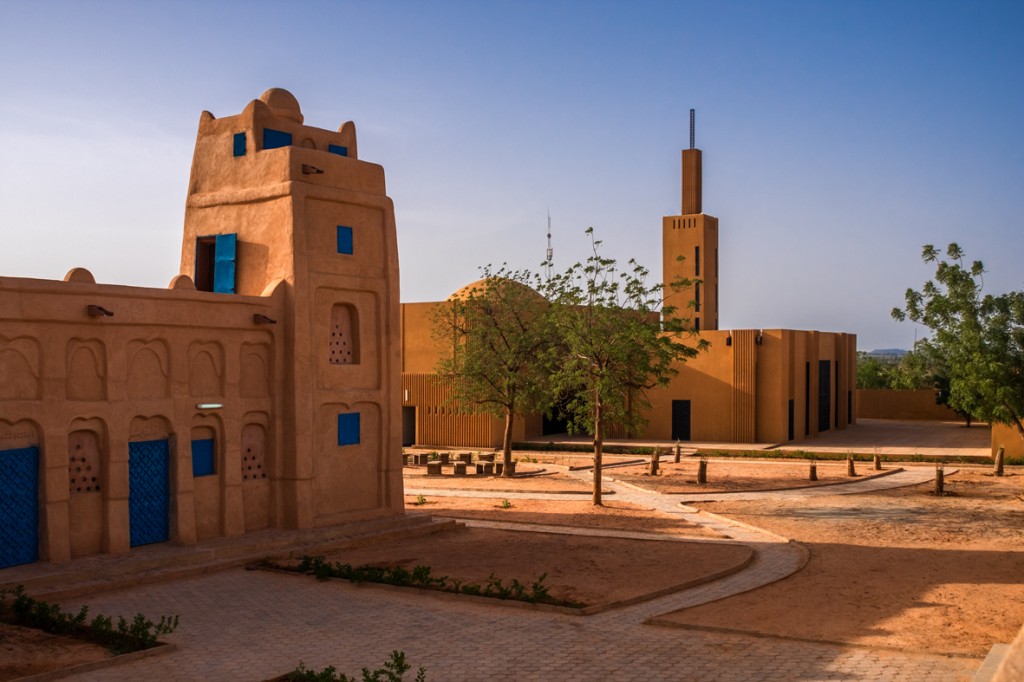 "The design process purposefully focused on the localities and resulted in creating a cultural complex for conversation and cultivation of minds for various groups of people in the region."

AA: How did you come to work together? Do you have other projects in common?
MK: We first met in 2012, while we were both graduate students at the University of Washington school of Architecture in Seattle. We have worked together for the first time on the occasion of a project for a girls' school in Northern Afghanistan.
YE: During this collaboration we found out that we share very similar visions towards architecture and how it should impact the everyday life of people, perhaps because of our similar backgrounds, being from majority Muslim countries: Iran and Niger. This collaboration led us to form a design collective, united4design, with two other architects, Elizabeth Golden and Philip Sträter, with the goal of designing and building Niamey 2000, a 1,700-sq.metre 6-unit housing complex created for the rapidly urbanising capital of Niger, Niamey. By increasing density and using local material, the project proposed a new model for urban housing. Following our collaboration in united4design, in 2015, Mariam shared the story of the beautiful Dandaji mosque with me and invited me to join her to work on reimagining the mosque.
AA: You both work in Niger. What is your vision of the contemporary architecture scene in Niger, and perhaps, more generally, in sub-Saharan Africa?
MK: Currently, the architecture field in Niger is still rather small, there aren't that many trained architects in the country. Unfortunately at the present, contemporary architecture is too tied to the notion of architecture as it looks and functions in Western countries, which is very problematic and unsustainable for many reasons. For one, we don't have access to the same amount of capital and building in the same way and with the materials that are used in Europe for example is extremely costly. There is also the reality that no matter how universal modernist architecture wanted to be, spaces simply don't have the same functions and uses from culture to culture.
That said, there has recently been a new discourse emerging in Niger with practitioners starting to be interested in local materials and ways to reconcile that with a notion of contemporary architecture. Overall, there is a lot to be done in terms of looking more carefully at the local narratives, history, culture, and climate in order to produce new ways of conceptualizing space that people can recognize themselves in and that serves their actual needs. Unless we do that, it might prove very difficult to imagine creative and effective solutions to the big challenges of the next decades, mainly the rapid urbanization of the continent.
YE: I have worked on a few projects in Niger and my approach to architectural design is directly influenced by what I have learnt from practicing there. Contemporary architecture globally is evolving into a resourceful and people-oriented discipline, and we as designers are thriving to do more with less. This transformation is happening not only out of necessity but also because the egalitarian approach to design means that we will have healthier societies.
Countries like Niger, other sub-Saharan countries and all the other so called economically developing nations have major opportunities to grow and to shape their infrastructure by learning from the design achievements and failures of the rest of the world. In this process, designers can jump ahead in architectural thinking. Instead of keeping architectural design separate from the society and defining the built environment based on mass production and consumption, we can shape a much more community-centred and sustainable built environment, visioning architecture as an instrument for social, cultural and economic growth.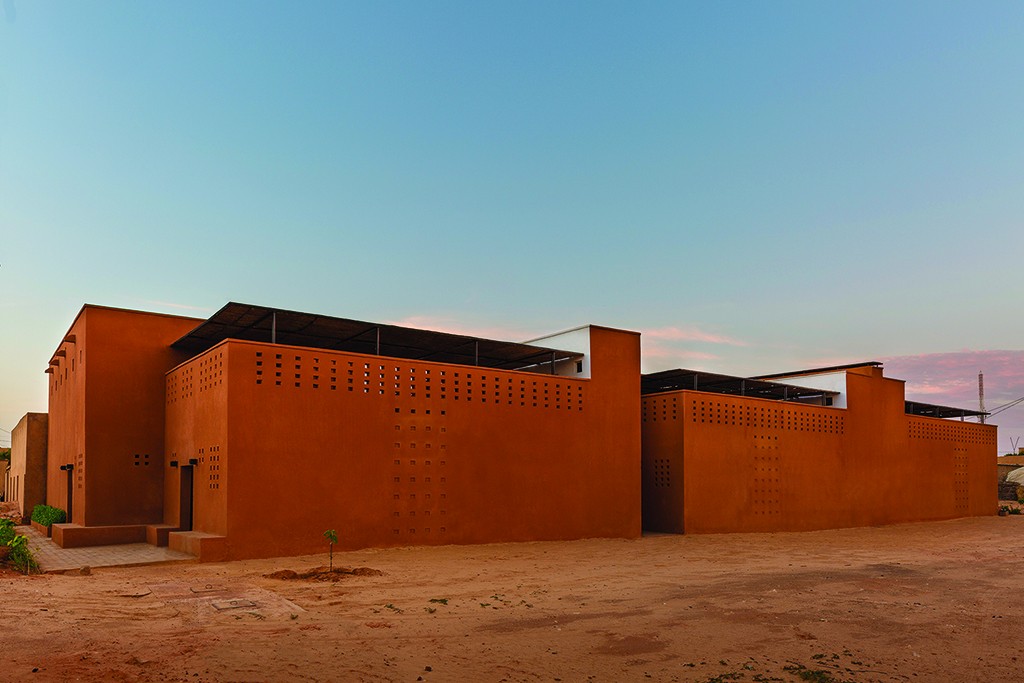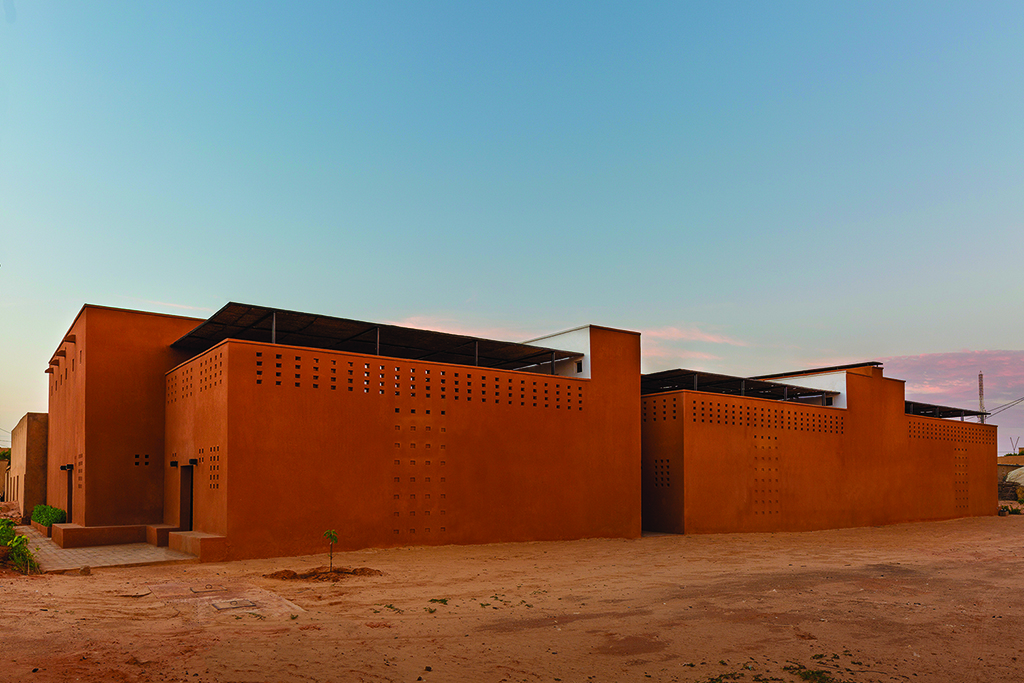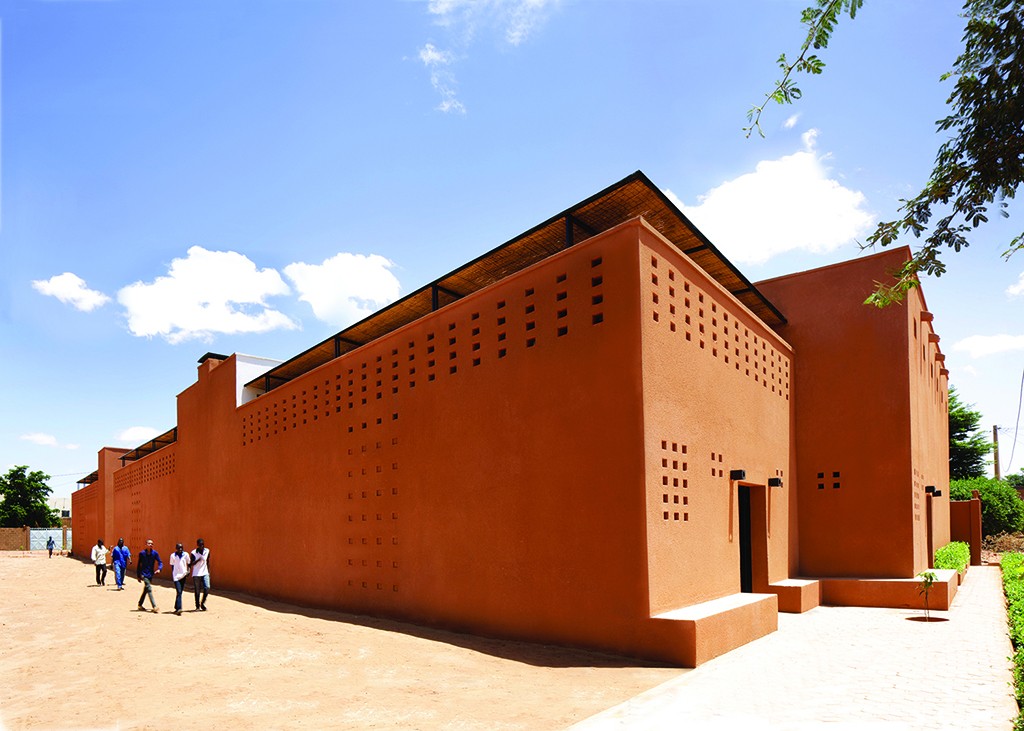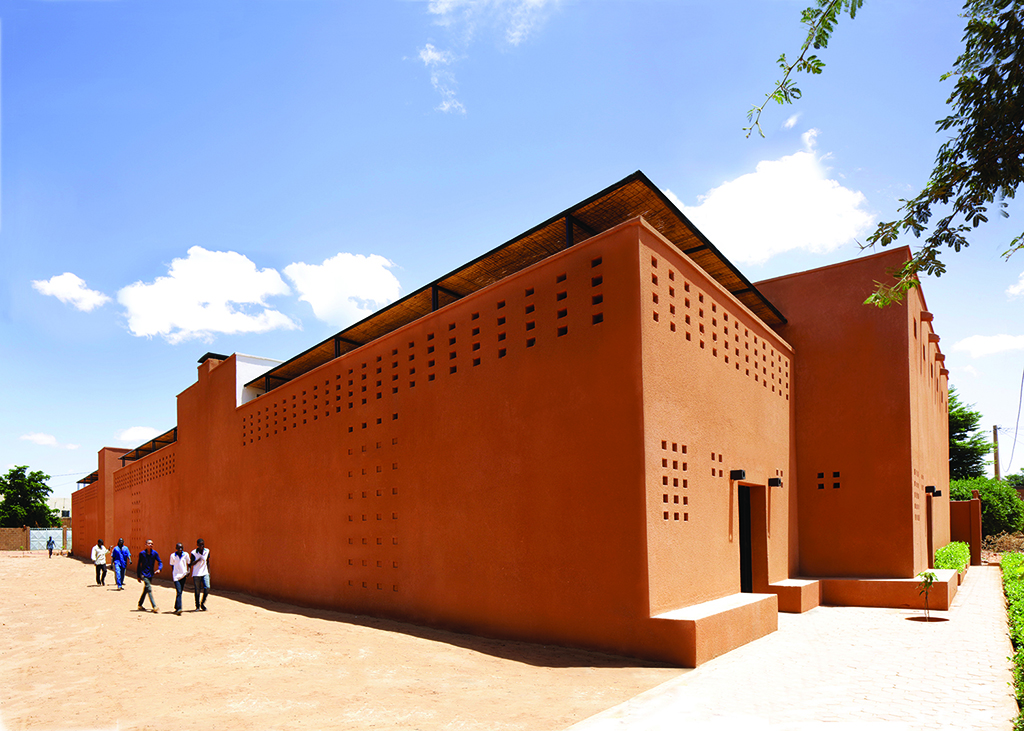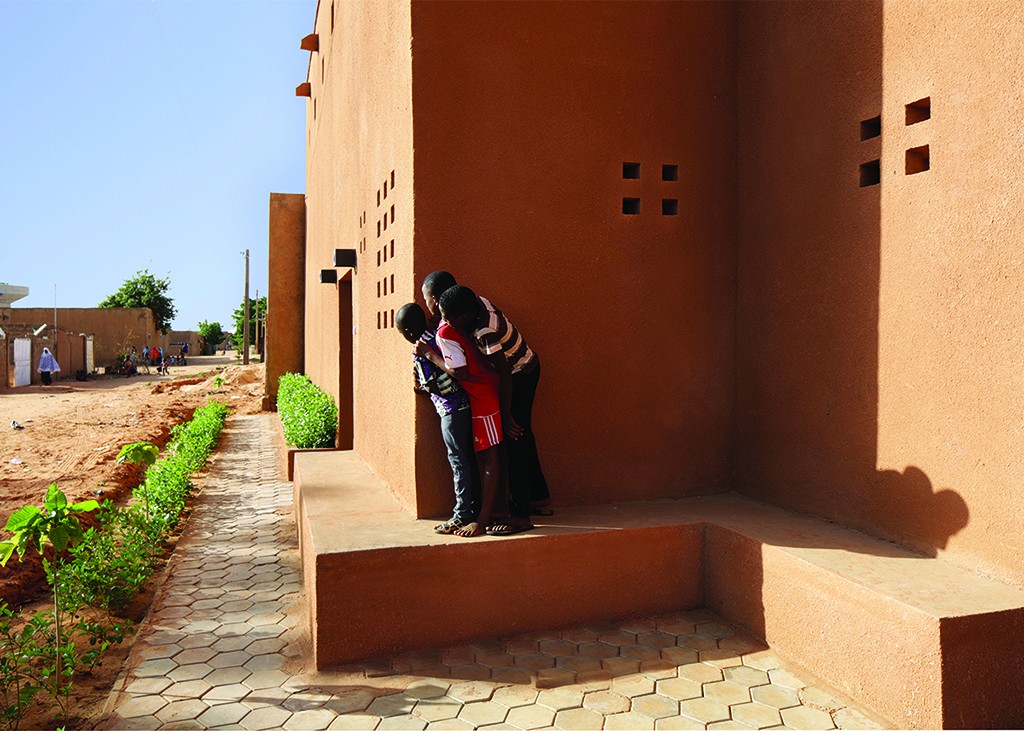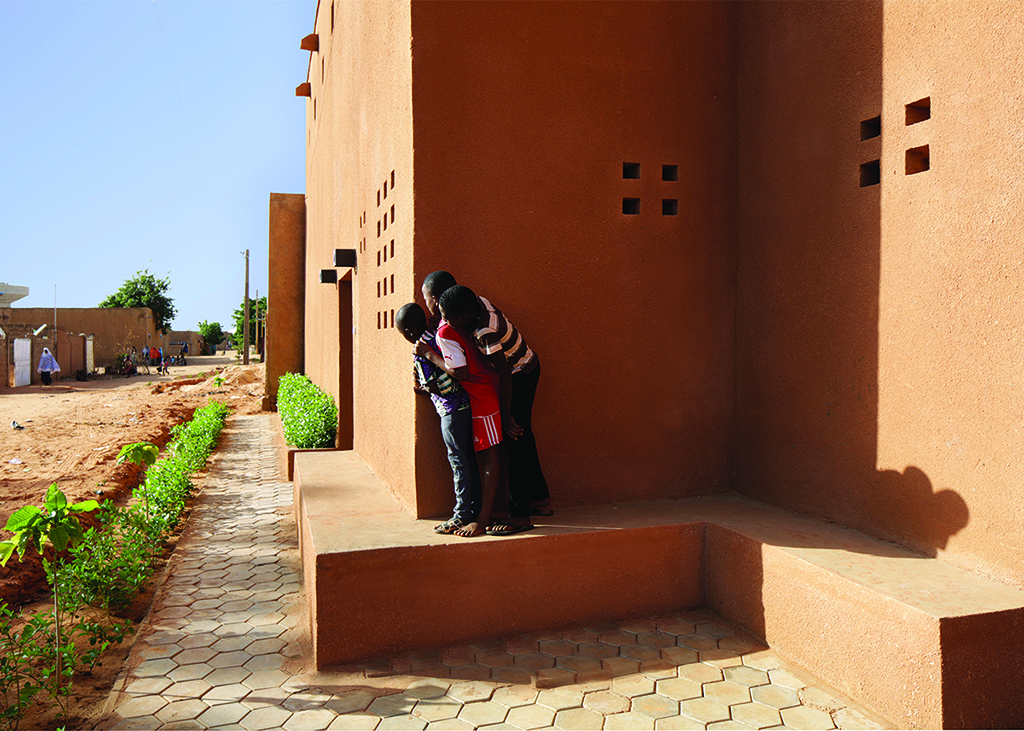 —
Anastasia de Villepin