Since 2005, LafargeHolcim Awards honour innovative architectural projects, responding to strict criteria in terms of sustainable construction. An competition of ideas, with winning proposals serving as a lesson for the profession — some of them are already under construction.  The 5th edition's jury, led by Alejandro Aravena, received more than 5,000 entries from 131 countries. Registrations for the 6th edition will open in mid-2019. In the meantime, (re)discover the Gold, Silver and Bronze winners from the Global LafargeHolcim Awards.
Gold: Hydropuncture, Mexico City, Mexico
Loreta Castro Reguera, Taller Capital
Manuel Perló Cohen, Universidad Nacional Autónoma de México
"Hydropuncture" is a publicly accessible water retention and treatment complex in Mexico City. The infrastructure project in an underprivileged area the city intermingles flood basins and public amenities with spaces that follow the gravitational logic of flowing water. The jury stated that the sophisticated design addresses an urgent issue at a scale with real impact.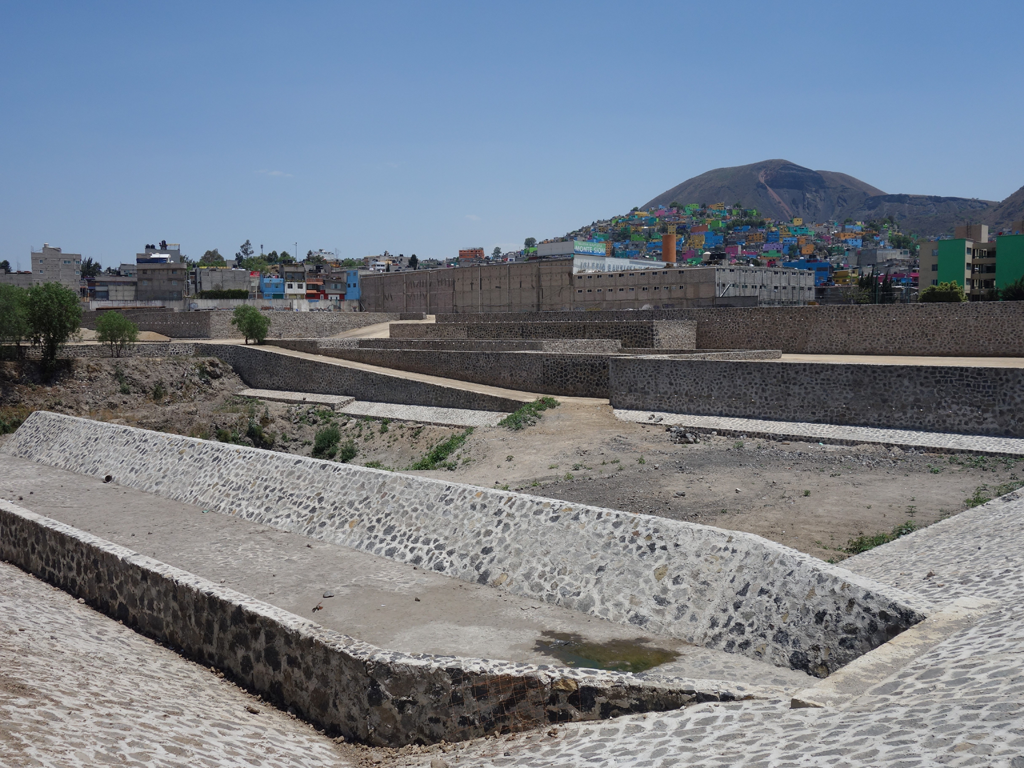 Storm and wastewater from the settlements on the hillside of the volcanic mountains will be collected and treated at Quebradora Water Park.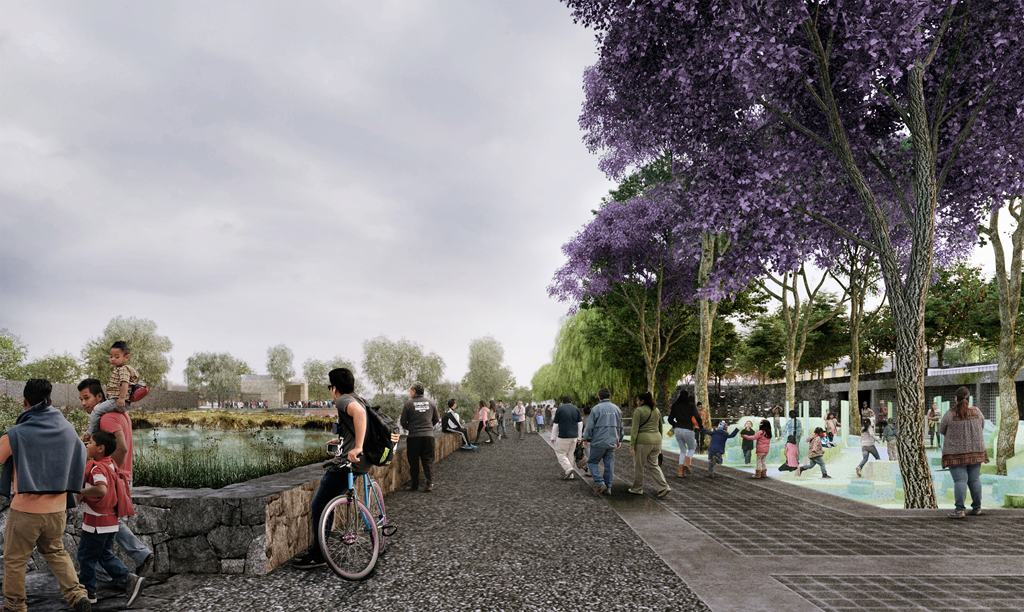 Rainwater runoffs are managed through two regulatory basins, which are kept in natural conditions on the project. These become a landscape landmark for the entire region and its inhabitants, promoting education showing the capabilities that basaltic stone grounds have to foster natural water infiltration.
Silver: Legacy Restored, Dandaji, Niger
Mariam Kamara, atelier masomi, Niger
Yasaman Esmaili, studio chahar, Iran
"Legacy Restored" is a religious and secular complex in Niger that reinterprets traditional local construction for a new mosque and a community center. The project was designed by architects Mariam Kamara, atelier masomi, Niger; and Yasaman Esmaili, studio chahar, Iran. It creates a civic space open to all in the village of Dandaji, supporting the education of women and strengthening their presence within the community. The design strategy champions local craftmanship, traditional building techniques and materials produced on site.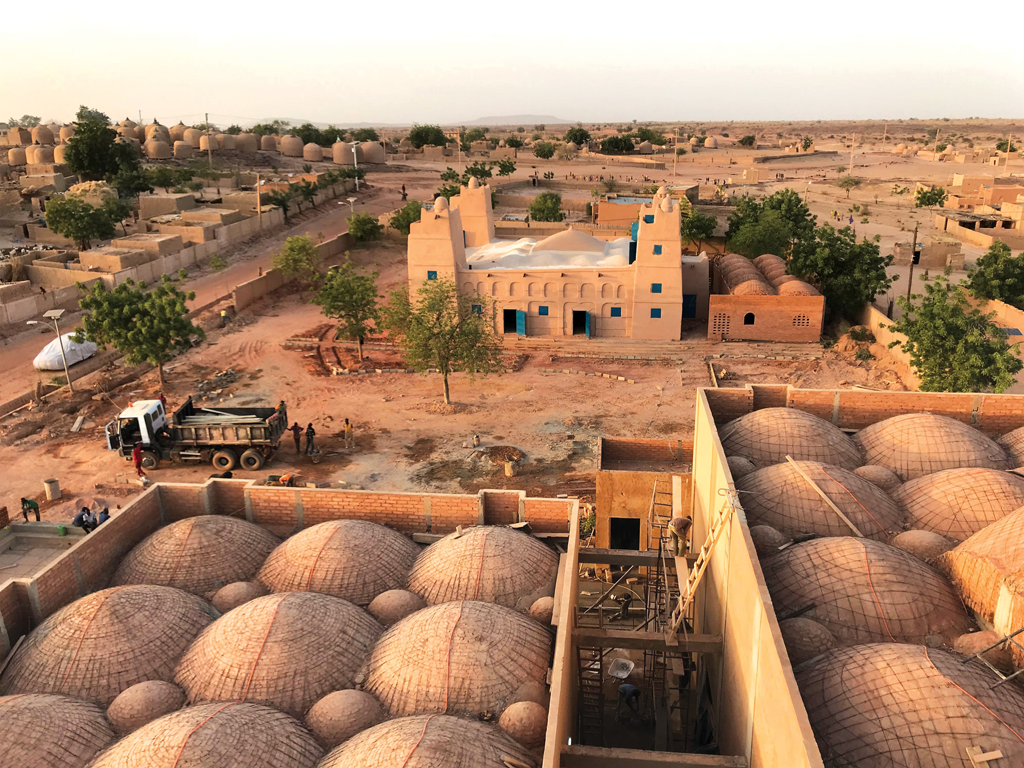 The use of earth materials as the main source of thermal mass, as well as the banishment of any glazed surfaces help stabilize the interior temperature. Doors and windows are strategically placed to provide natural ventilation, removing the need for mechanical cooling most of the year.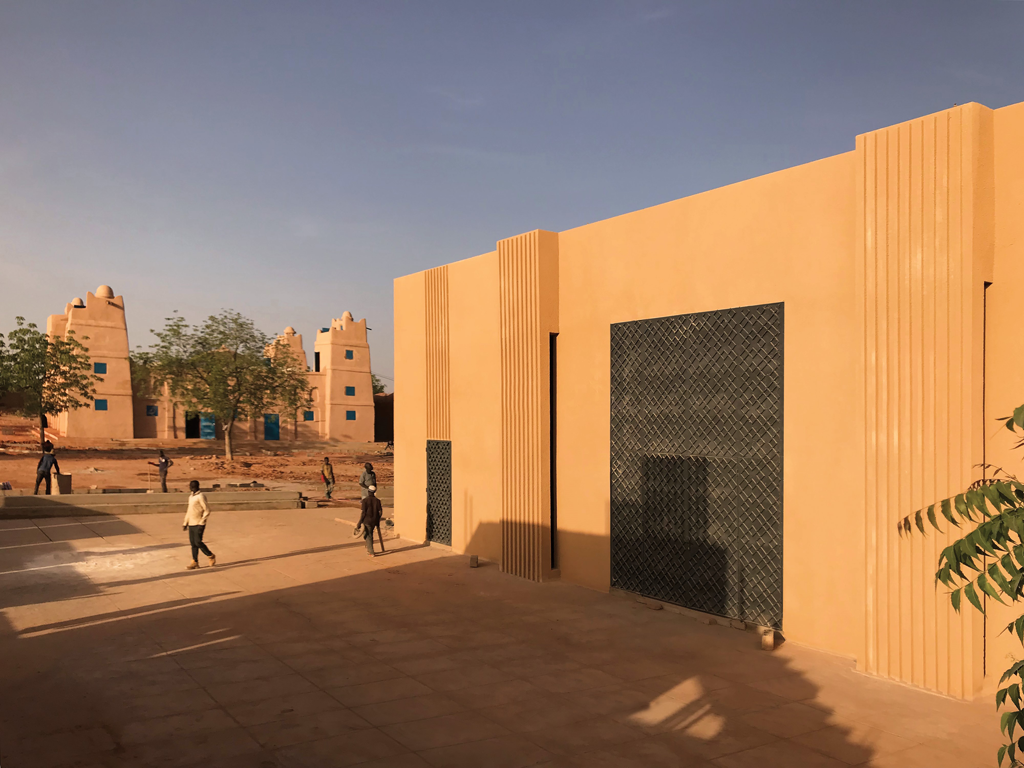 The project is a strategy to promote local artisanship, traditional building techniques, and materials produced in situ. These aims situate the project within an understanding of architecture that moves away from high-tech solutions in sustainability, often including new explorations of time-honored materials and fabrication methods.
Bronze: Grassroots Microgrid, Detroit, USA
Constance C. Bodurow, studio[Ci] 
"Grassroots Microgrid" is a community-driven neighborhood planning project which re-imagines empty lots as collective infrastructure for energy and food production as well as for civic engagement in Detroit, USA. The project enables neighborhoods to reach energy autonomy through micro-infrastructure, leverages vacancy as an asset, and creates a new economic paradigm for community renewal.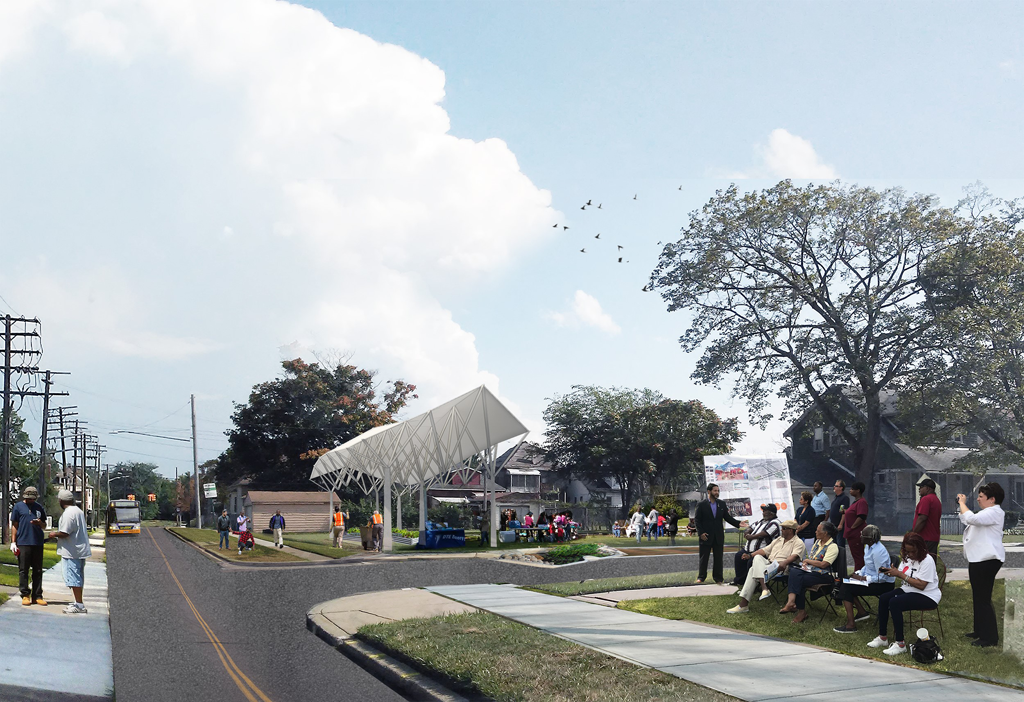 The Seebaldt Pilot (TSP) is based on acquisition and use of concentrations of vacant parcels along Maplewood, Ironwood and Beechwood – the "Energy Avenues" – for solar and geothermal energy generation and water management.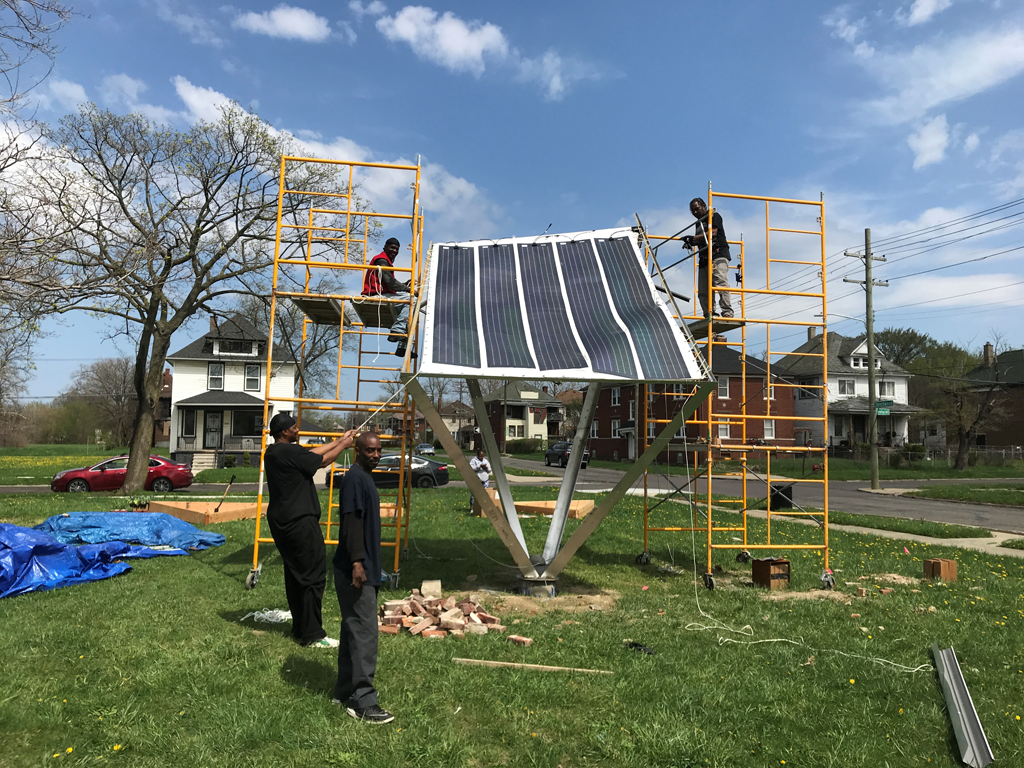 The project leverages vacancy as an asset and creates a new economic paradigm for community renewal – Installing a prototype solar panel canopy.
__
3 projects embodying a genuine commitment, which echo AA's "Commitments" dossier from the 426th issue,  still available on our online store.