Scheduling a meeting with TAMassociati is already an experience. First, you need to pick a city. Massimo Lepore lives and works in Bologna, Simone Sfriso in Venice and Raul Pantaleo in Trieste. These three old cities are a quite original choice in Italy, usually crossed along the Milan-Rome or the Turin-Venice axis. Thus, meeting TAM also means going out of the ordinary circuit of Italian architecture. We finally met in Venice, in their office located in Calle Lunga San Barnaba. It was sometimes impossible to distinguish their three voices, in line with their conception of a collective group.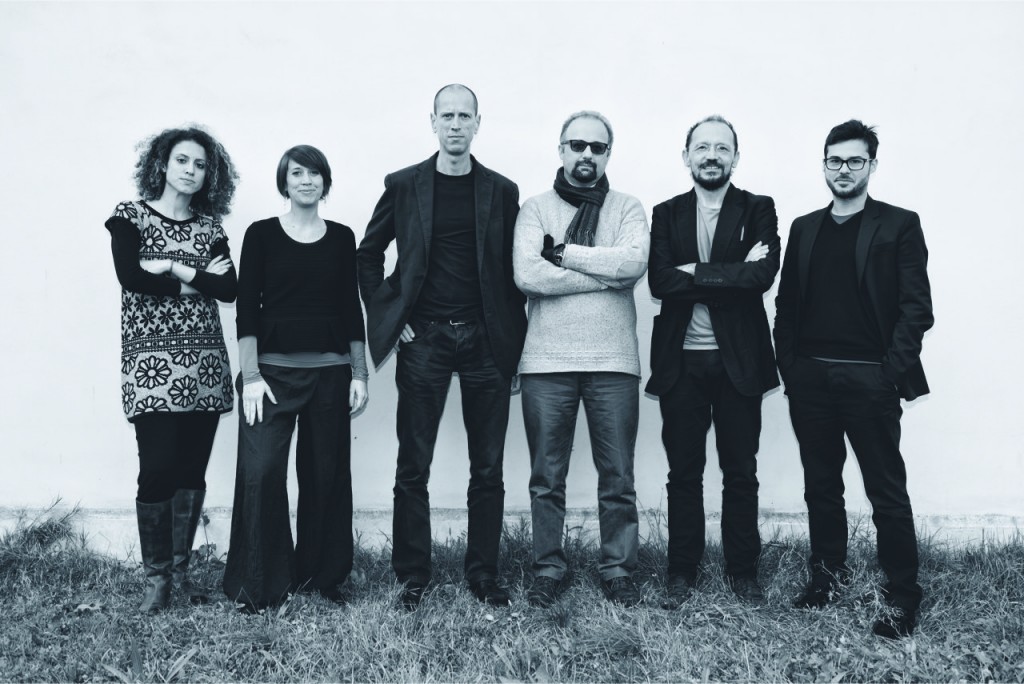 L'Architecture d'Aujourd'hui: You officially founded your office in 1996, after several years of informal collaboration. How did you meet?
Massimo Lepore, Raul Pantaleo, Simone Sfriso (TAM): We first met at architecture university IUAV, in Venice, on the occasion of a meeting organised by the EASA (European Architecture Students Assembly), in 1985; one year later we started together a collaboration for the magazine "Utopica". Back then we developed a spirit of resistance to the mainstream trends and "Utopica" led a sort of avant-garde that was carrying on the dream of a better Europe – including Eastern European countries. It was the first magazine to focus on the issue of sustainability, in a time of dominating Postmodernism; our first article was about wind turbines and their impact on the landscape. Thanks to this magazine we widened our interests towards the European scene. For instance, we had the chance to learn a lot about Eastern European architecture, removed for decades from the debate because of the political situation. We also started to travel and visit new cities; this approach was radically different from what we learned at university, where we were pushed to study a lot… and to have very few practical experiences.
AA: How did this common experience influence you in the creation of your office?
TAM: To us, architecture is the result of a collective experience; hence we started signing our projects under pseudonyms against the authoriality. We absolutely wanted to avoid a pyramidal structure, that's how the name TAM came up, not as an acronym of our names or surnames, but as a collective entity, in order to work crossing different disciplines.
AA: Talking about your education, what subject did you develop for your thesis, and which professor did you work with?
Raul Pantaleo: Massimo and I graduated together, we developed a project on the Vila Olímpica in Barcelona before the 1992 Olympic Games, a very special moment of renewal after many years of Francoism. On site, we worked under the guidance of Josep Maria Llop Torné, while in Venice Vittorio Gregotti, our appointed tutor at IUAV, was not really enthusiastic about our work…
Simone Sfriso: For my part, I worked on a project for the new City Hall and public spaces of the historic centre of Caorle, with my tutor Giorgio Lombardi, an urban planner and architect who cared a lot about public spaces. He studied the waterfront topic and the city squares in South America, he collaborated with Unesco… He was very different from the architects sharing Aldo Rossi's philosophy, who at the time dominated our school. Nevertheless, I have to say that the "masters" had an important impact even if in a negative way: some of them stimulated our critique to their outdated conception of architecture.
Find the full interview, by Manuel Orazi, by clicking here.
The AA special issue dedicated to TAMassociati is available on our online shop.