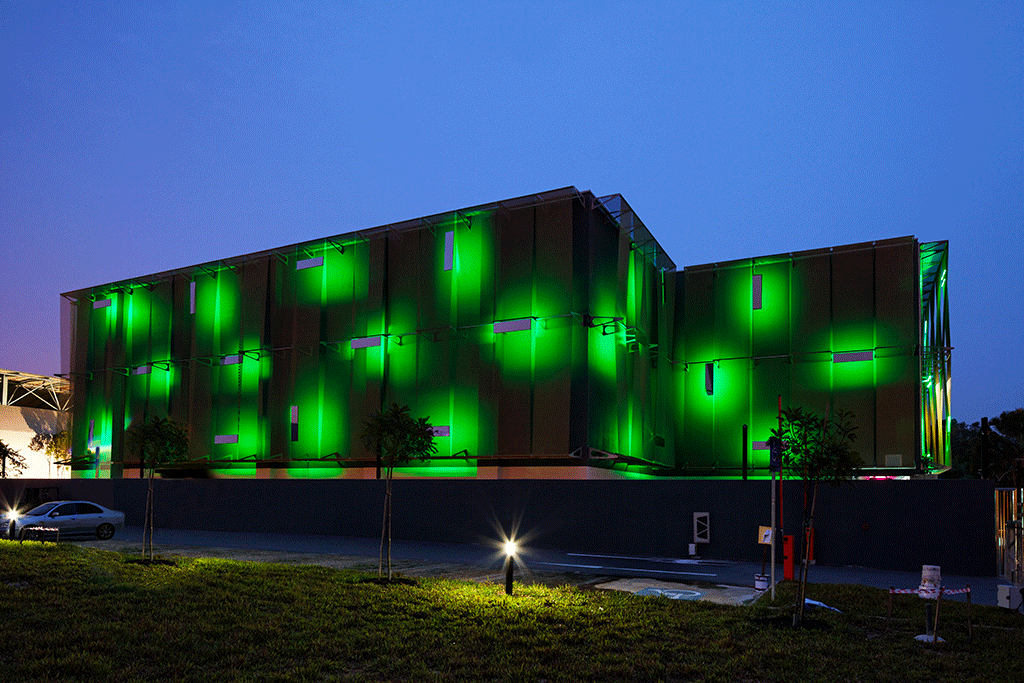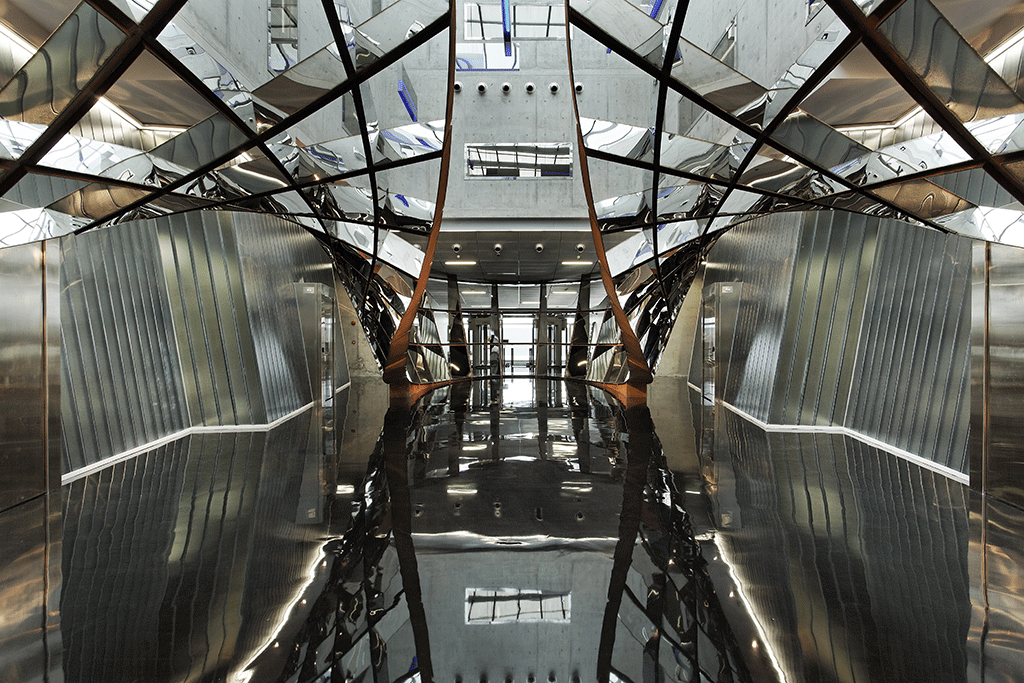 It might have Swiss architects, Swiss engineers and Swiss security experts and have been based on an idea from Geneva – but the world's biggest freeport is in Singapore. Designed by 3BM3 and with a huge interior installation and furniture by Ron Arad, the building is set in its own duty-free zone beside Singapore's Changi airport.
Fearsomely secure, the building is nevertheless unlike its Geneva counterpart – which is a much more quotidian affair. The original Swiss building was really just a warehouse, the Singapore version is a much more decidedly architectural affair, its delicate mesh-clad facade indicating its jewel-box contents.
Once past the layers of security the most obviously striking thing in the quiet grey concrete atrium is the massive installation by Ron Arad. Entitled "La Cage sans Frontières", it is a mirrored moebius strip winding its way around the interior like an overwrought steel serpent. Above the sculpture an irregular array of windows gives glimpses into secure units used by galleries and collectors. Below are the wine cellars and gold storage. The storage units themselves are minimal and functional, a kind of top-end industrial chic in concrete and steel, relieved by the occasional strip of red highlight or fluorescent tube. It is a strange kind of architecture, as if influenced by a filmic version of how a facility like this ought to look. But it is effective, a tantalising glimpse into the world of wealth where, you get the impression, the real deals are going on. The same architects also recently completed a freeport building in Luxembourg, a structure with a far more expressive architecture of jagged, almost expressionist space and fragmented surfaces. These tax-free zones are, perhaps, a new cultural/financial hybrid typology.
Edwin Heathcote
L'Architecture d'Aujourd'hui thanks The Fullerton Hotel and Singapore Airlines for making possible the journey to visit the Singapore Freeport.