On Tuesday, April 24th, the second "Creative Affinities" talk was held at the Atelier Tarkett. Architect Guillaume Aubry, one of the three founders of FREAKS Architecture and visual artist Ann Guillaume talked about collaboration and interdisciplinarity in the fields of art and architecture.
AA organizes the "Creative Affinities"  talks at the Atelier Tarkett in Paris, and invites architects and creators from other disciplines to discuss both their act of creation and their inspirations, as well as their respective approaches. For this second exchange, moderated by AA editor-in-chief Emmanuelle Borne, Guillaume Aubry and Ann Guillaume were invited to discuss about the theme "composition, imagination, collaboration".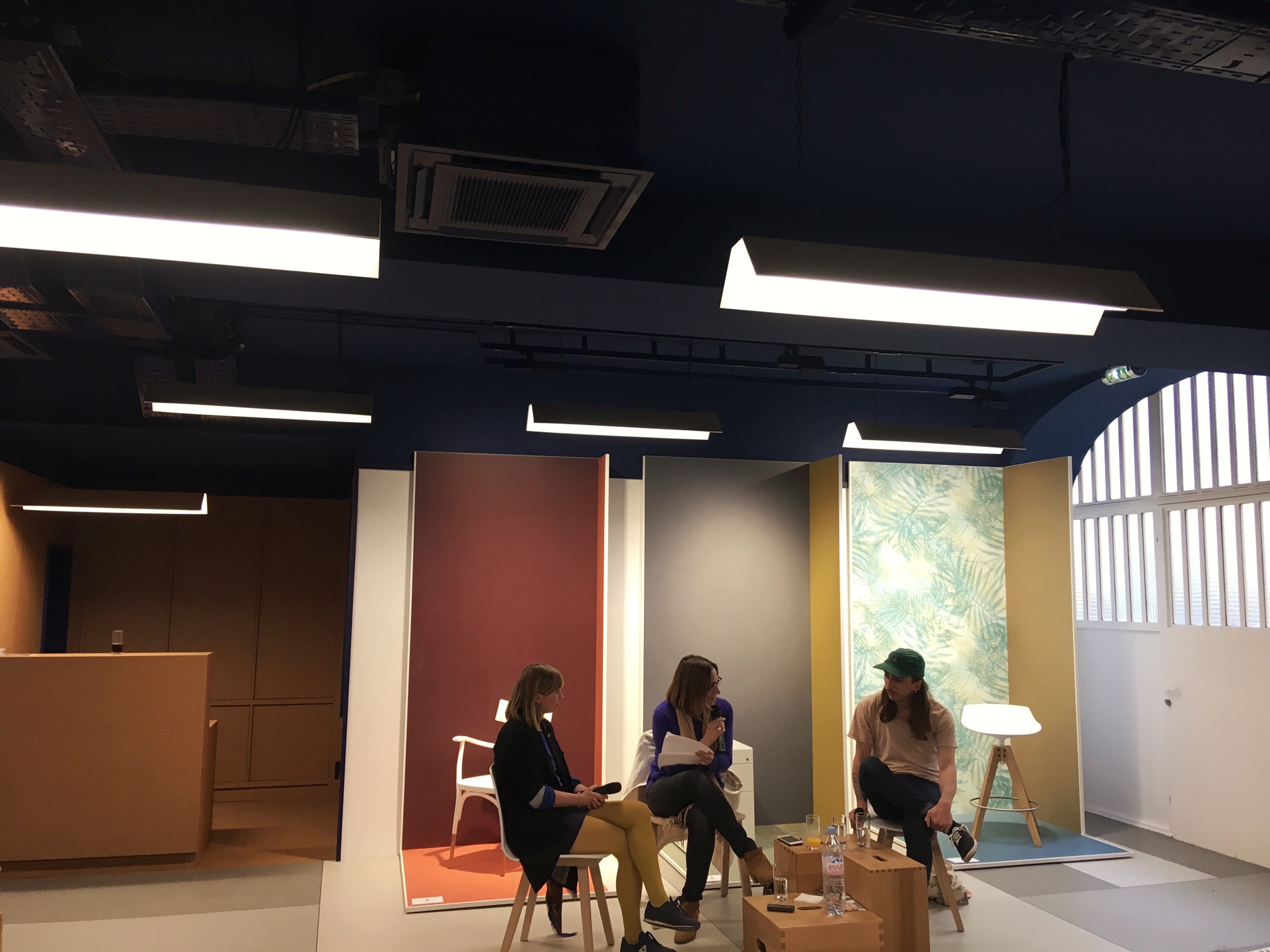 Guillaume Aubry and his collaborators of FREAKS Architecture have always had a foothold in art. Having been commissioned in their beginnings for exhibition scenography, the architects are now mainly working on cultural projects. They are also making artistic operations directly related to their architectural projects, such as video or scripted photo shootings or performances.
Our desire was to reinvent the way to document a project, and to communicate on it. For us, communication is nothing to be ashamed of, but rather an opportunity to get out of the boring classic architectural pictures.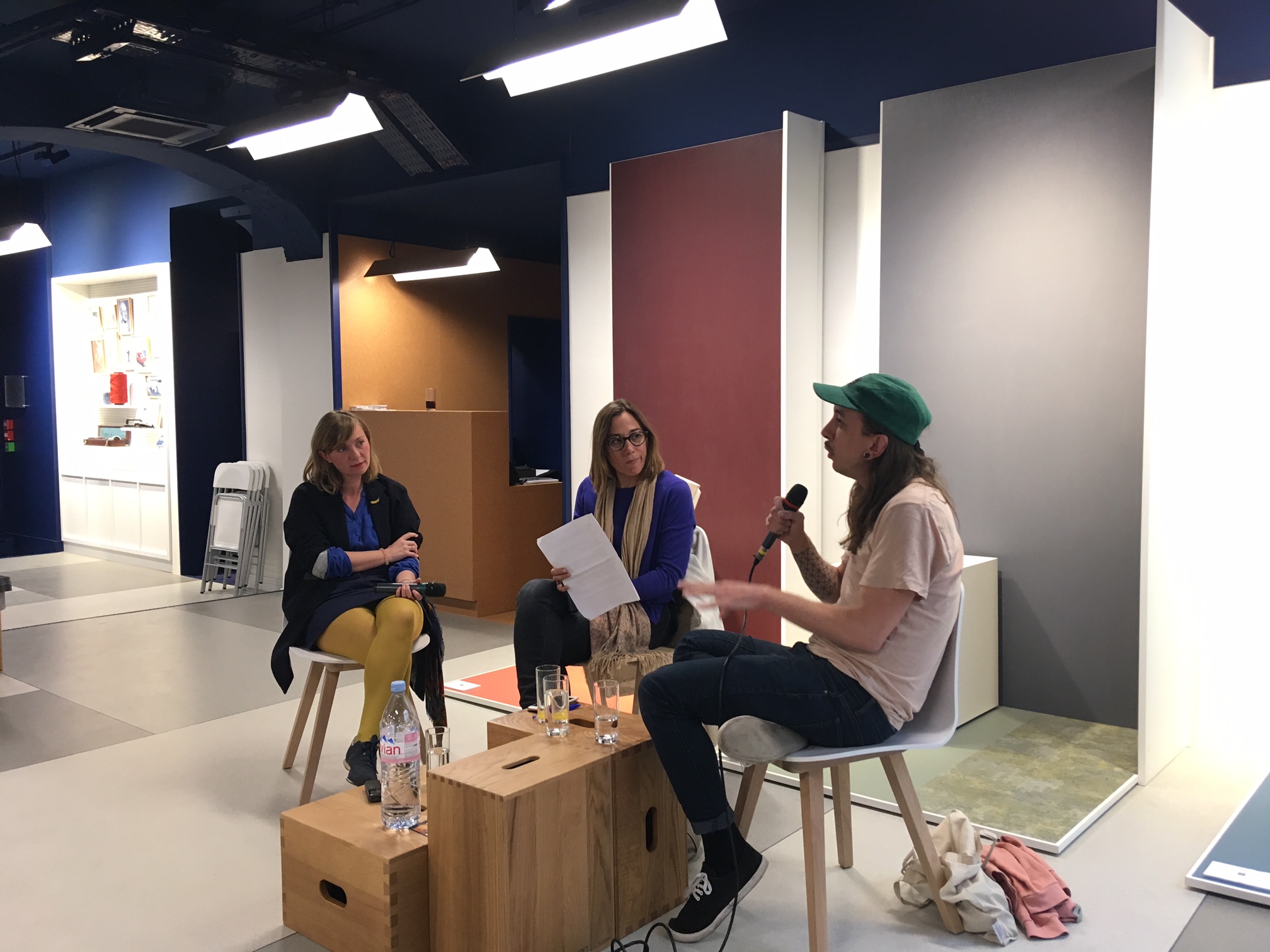 For her part, Ann Guillaume defines herself as a "mediator artist" since she is developing a practice that aims to bring together different professions to form multidisciplinary teams, and wishes to give voice to the various actors of her projects. The artist also makes it possible to evolve his projects in a collaborative way thanks for example to a connected platform where everyone can share his ideas.
A mediating artist is someone who is primarily interested in others. I like to believe that the artist can speak people's words.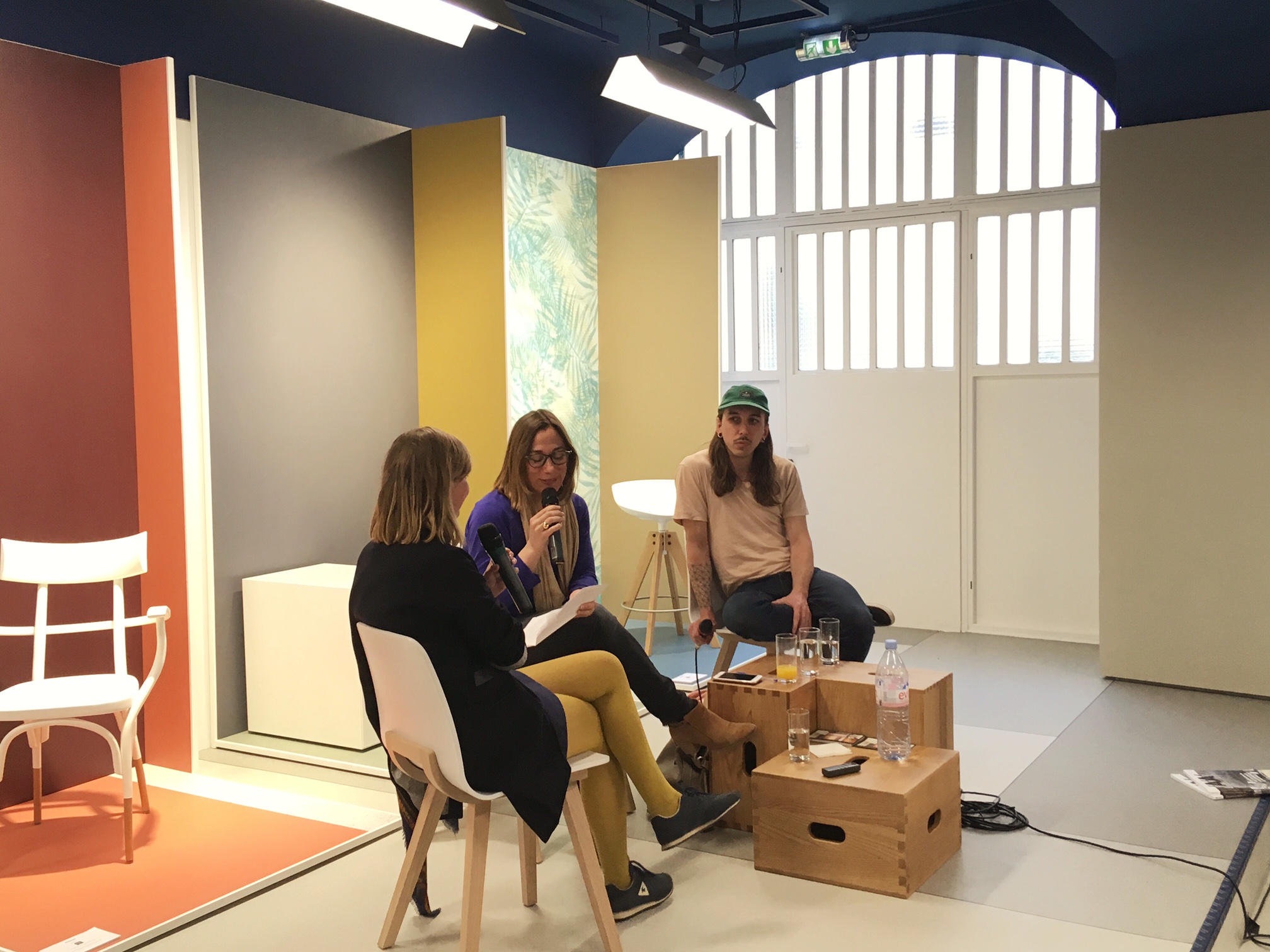 The "Creative Affinities" talks are held at the Atelier Tarkett. Opened in September 2017 in the Marais district of Paris, this place of exchanges and co-creation is dedicated to architects and designers. L'Architecture d'Aujourd'hui accompanies the programme of this atypical space through the Affinités Créatives Talks.