Led by Ensamble Studio, the office run by Débora Mesa and Antón García-Abril (born in 1981 and 1969 respectively), the Ca'n Terra project is, at first glance, invisible. It has no form. No materials have been added. Nor can we speak of it as 'completed' in the strict sense of the word. Like a parasite that feeds on its host, it continues to grow. "It's aproject for life, and we're not in a hurry", say the architects.
Read the full article, written by by Immaculada E. Maluenda and Enrique Encabo Segui, in AA 438 — Parasites. Guest Editor: Tadashi Kawamata — available on our online shop.
The pair have succeeded in extracting from an old stone quarry, near Port Mahon in Menorca, elements that they previously had to produce for themselves —for example, gravity, or geological time. As any good partner in symbiosis would, they also offered something of their own in exchange, such as an environmental transformation of the space, conceived around an atmosphere so intimate that the host becomes indistinguishable from its guests.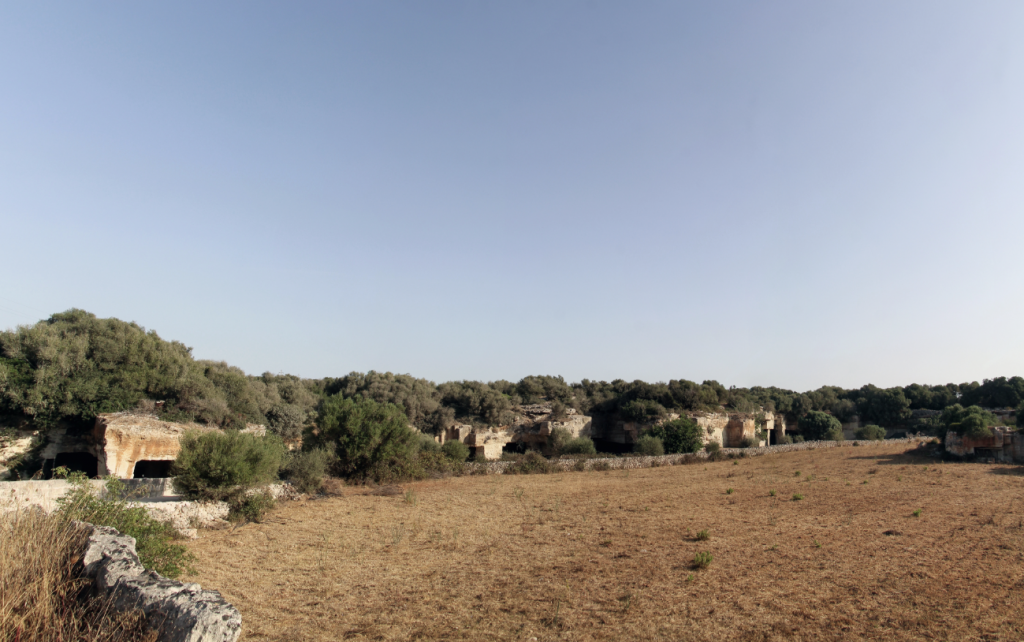 The Ca'n Terra site used to be a sandstone quarry until the 1920s, before turning into a military camp during the Spanish Civil War. It was then abandoned until its rediscovery by Ensamble in 2017. 
---
Until now, Ensamble's work has been characterised by a clear interest in the processes by which matter is shaped, expressed through constructive and formal quest that, in its purest manifestations, has erased all traces of what could commonly be called an "edifice" or building. In the past decade, this approach has given rise to artefacts on the borderline between sculpture and architectural space, such as their Galician refuge La Trufa (2010), on Spain's Costa da Morte, or the monumental dolmens made for the Tippet Rise Art Center in the small town of Fishtail (Montana, 2015), where the use of bare ground as formwork created rough, raw textures.
Although Ca'n Terra seems to be the polar opposite of these rocks moving at accelerated speed, this cave-house-studio remains perfectly in line with their philosophy: "We never start from scratch. We always seek to discover some form of potential. The prefabricated beams of the Casa Hemeroscopium have taken on a different meaning due to the way we have assembled them. In this case, it was a concrete residue, shaped in an industrial idiom, which was never intended to be architecture. The task at hand was to understand that almost everything was already present."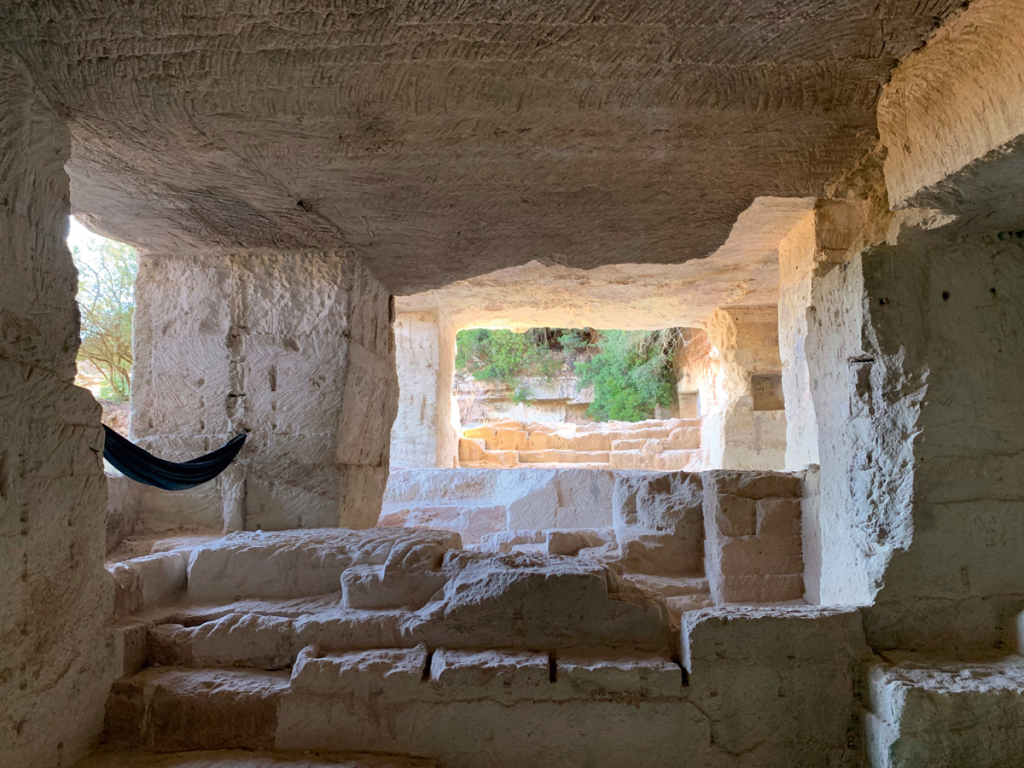 What Ca'n Terra has in common with Ensamble Studio's previous built work is an unshakeable belief in the power of self-realisation, as opposed to the architectural discipline's margin of control, which is measured in millimetres. In Montana and in Galicia, we know more or less what the stones will look like, but in the end that turns out not to matter, as does the fact that we can determine precisely what is going to happen across Ca'n Terra's 1000 sq.m area.
READ THE FULL ARTICLE IN AA 438, AVAILABLE ON OUR ONLINE SHOP