With COP 27 just opened in Sharm el-Sheikh, Egypt, the building sector's share of greenhouse gas emissions is being questioned. On the other side of the Mediterranean, the Mies van der Rohe and Lilly Reich Pavilion in Barcelona hosted a wood installation in early October to mark the launch of Mass Madera, the Spanish network for low-carbon construction.
---
Almost a century after the construction of the German Pavilion designed by Mies van der Rohe and Lilly Reich in 1929, the architects Daniel Ibáñez and Vicente Guallart of the Institute of Advanced Architecture of Catalonia (IAAC), in collaboration with Alan Organschi of Bauhaus Earth, installed temporary structures made of local wood at the beginning of October. The Mass is More exhibition presents the life cycle of the material, from the forest to its use in the city, as well as its carbon footprint compared to that of the Pavilion's historical materials. For example, while the materials in the original building travelled an average of 197 kilometres per square metre, the materials in the new installation travelled less than 8 kilometres per square metre from their place of production.
Questioning low-carbon alternatives to traditional construction, the installation is also an opportunity to rediscover the German Pavilion through a redesigned circulation. Wood, which can both store carbon dioxide over the long term and replace materials requiring fossil fuels such as concrete or steel, is at the heart of the concerns of Mass Madera, a new Spanish network promoting low-carbon construction on an industrial scale, bringing together local authorities, companies and architects.
While Europe has a surplus of timber production, transport and processing difficulties have been weighing on the sector since 2020. This is the opportunity for Mass Madera to recall the importance of local production.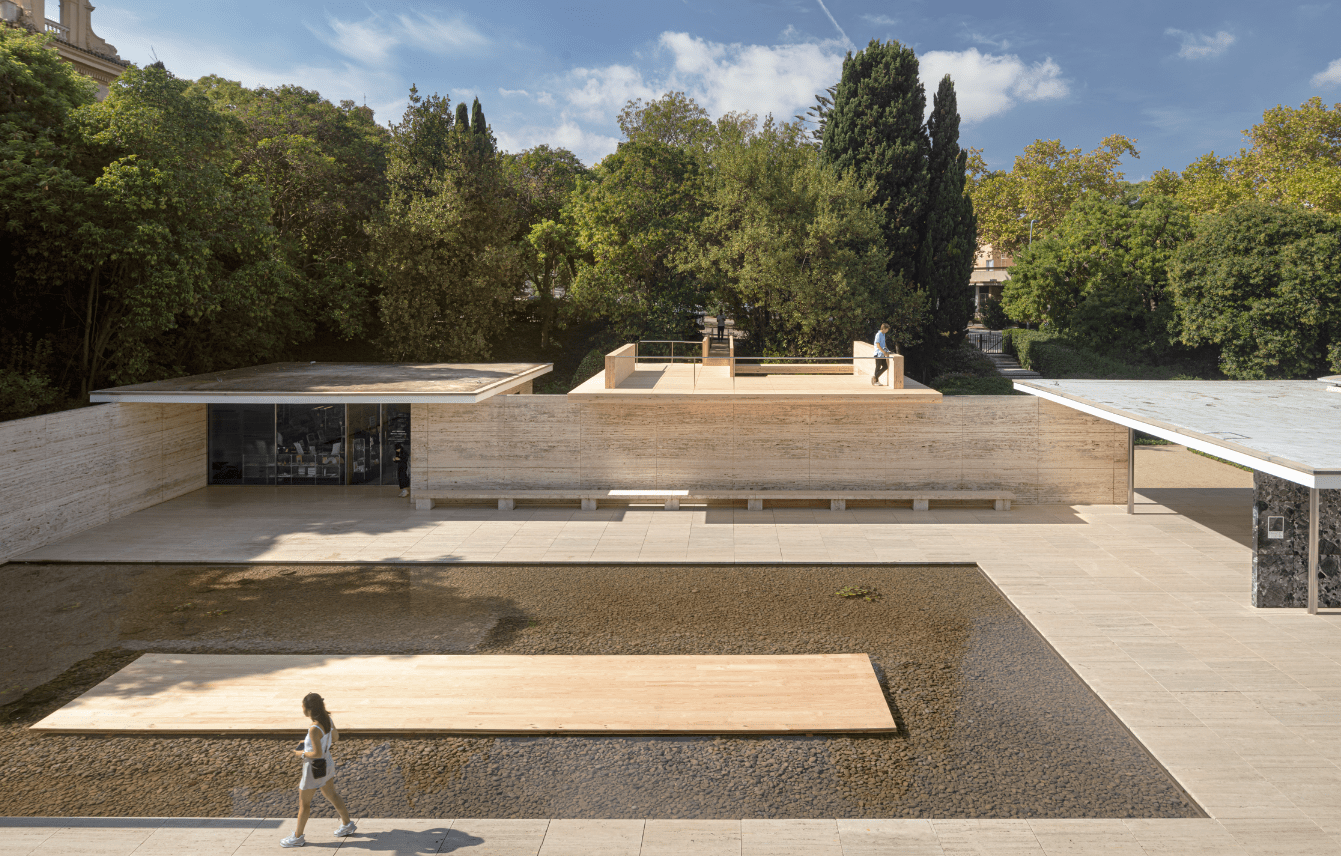 Reversing the usual building circulation, visitors first cross the forest garden behind the pavilion and then access an elevated platform offering a new view of the pavilion. The platform provides access to the open-air auditorium.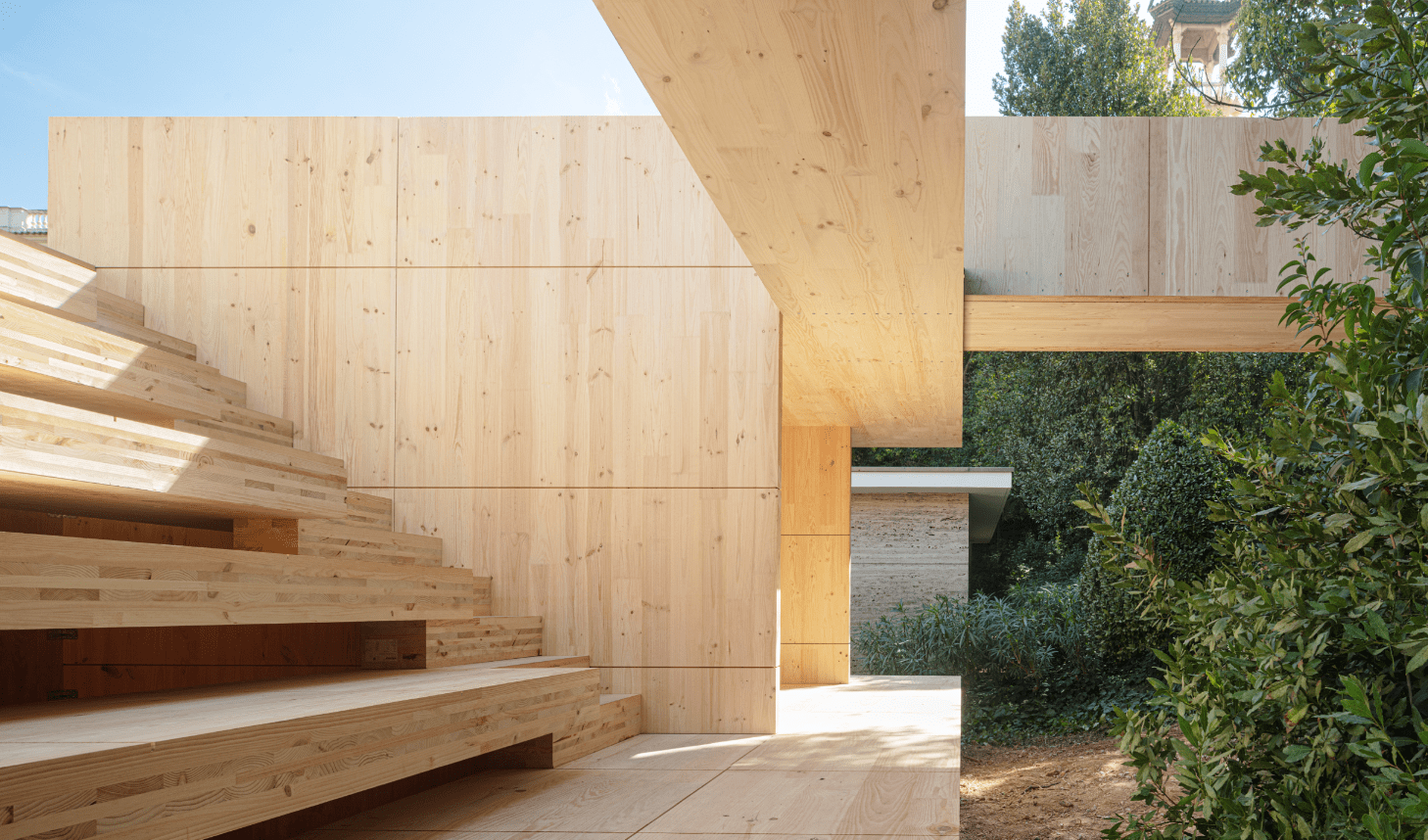 Mirroring the travertine marble flooring of the basin, the architects installed a 12×2.5 metre long wooden panel that illustrates the river transport of wood from the cut to the factory.
Inside the pavilion, the red onyx wall has been reinterpreted using various types of wood, the successive layers being digitally milled.