In 2018, France and Japan celebrated the 160th anniversary of their diplomatic relation. On this occasion, both French and Japanese governments have organized the « Japanism 2018 » cultural season, a series of cultural events taking place all over France until February 2019.
French architect Stéphane Maupin, author for AA of the column "Stéphane Maupin's drawing", sketches in AA No 427 his own view of "architectural Japanism".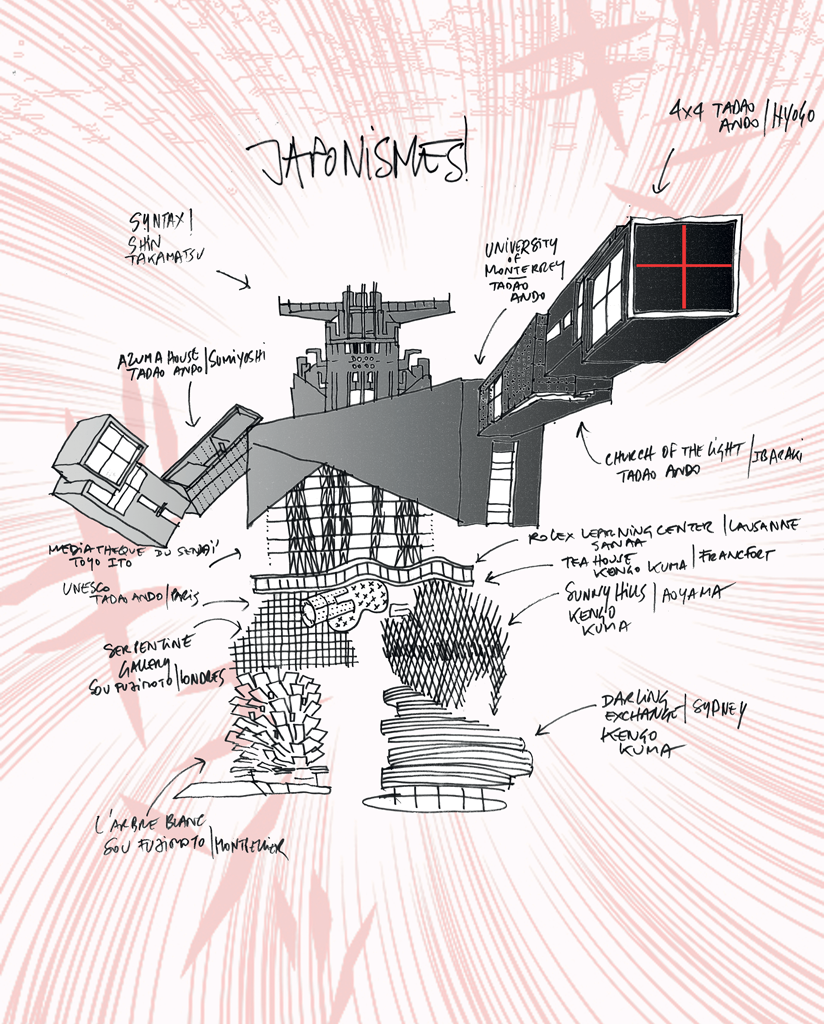 Find L'Architecture d'Aujourd'hui No. 427 in bookshops and on our online store.