The restoration of the Catharijnesingel Canal in Utrecht, in the Netherlands, by the Dutch agency OKRA, has been awarded the European Urban Public Space Prize 2022. An example of sustainable urban renewal, the project combines the creation of a park with redesigned circulation paths.
---
The restoration of the canal by the Dutch agency OKRA urban-landscape designers, with the development of a park along the banks, was chosen for its ecological interest and the improvement of the quality of life in the city during the European Prize for Urban Public Space 2022.
Delivered in 2020, the new canal was dug along the historic course of the old waterway, which was filled in in 1973 when an expressway was built. The programme included the restoration of the canal to take advantage of the river heritage while opening it up to public use and preserving biodiversity in the city by creating a park in place of the existing road. In order to encourage sustainable mobility in the city centre, the expressway was replaced by pedestrian and cycle paths.
Faced with increasing floods due to global warming, the city of Utrecht relies on its waterways to regulate water level variations. The restoration of one kilometre of canal, increasing the total length to approximately six kilometres, required the addition of 40,000 cubic metres of water.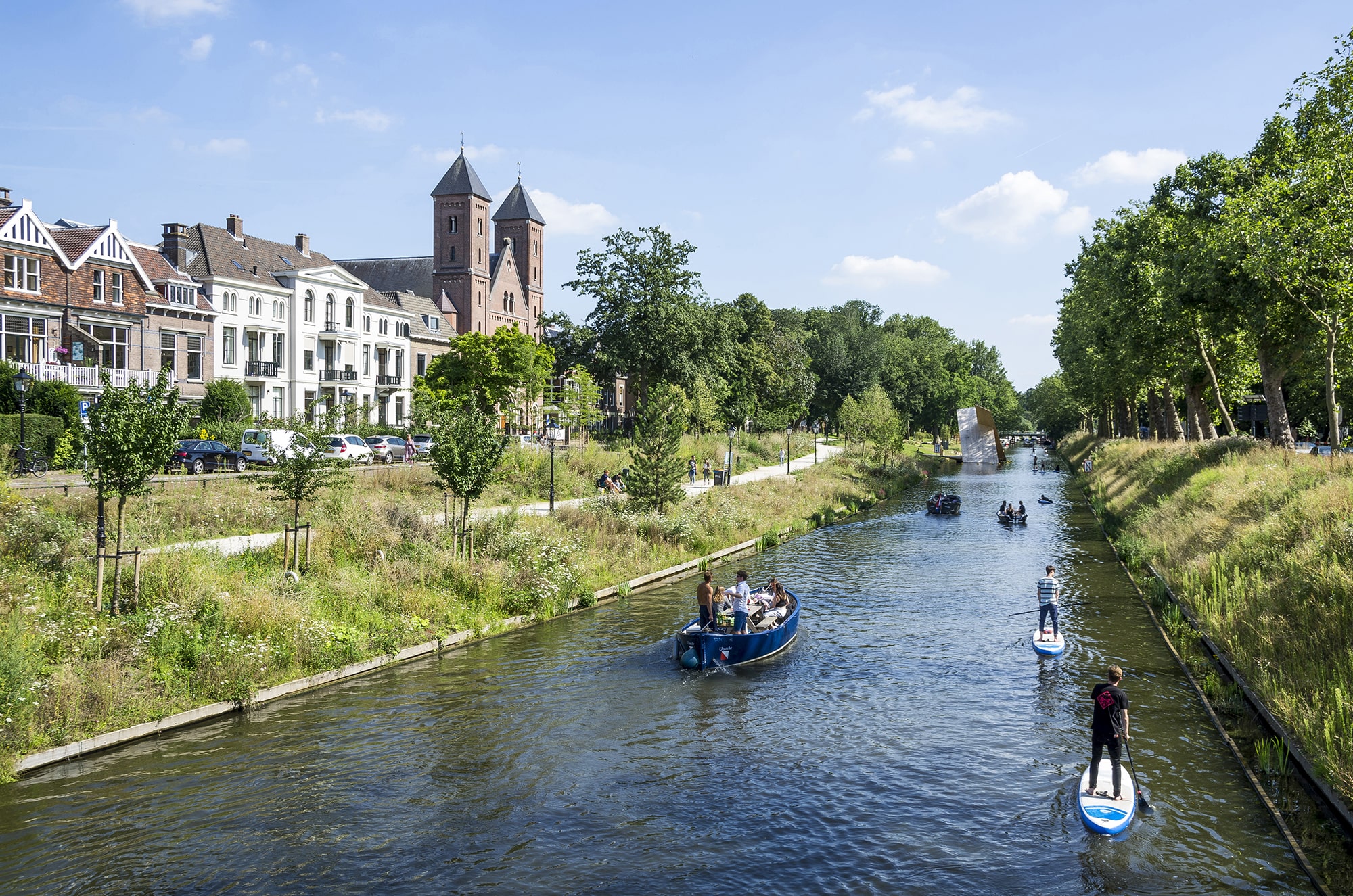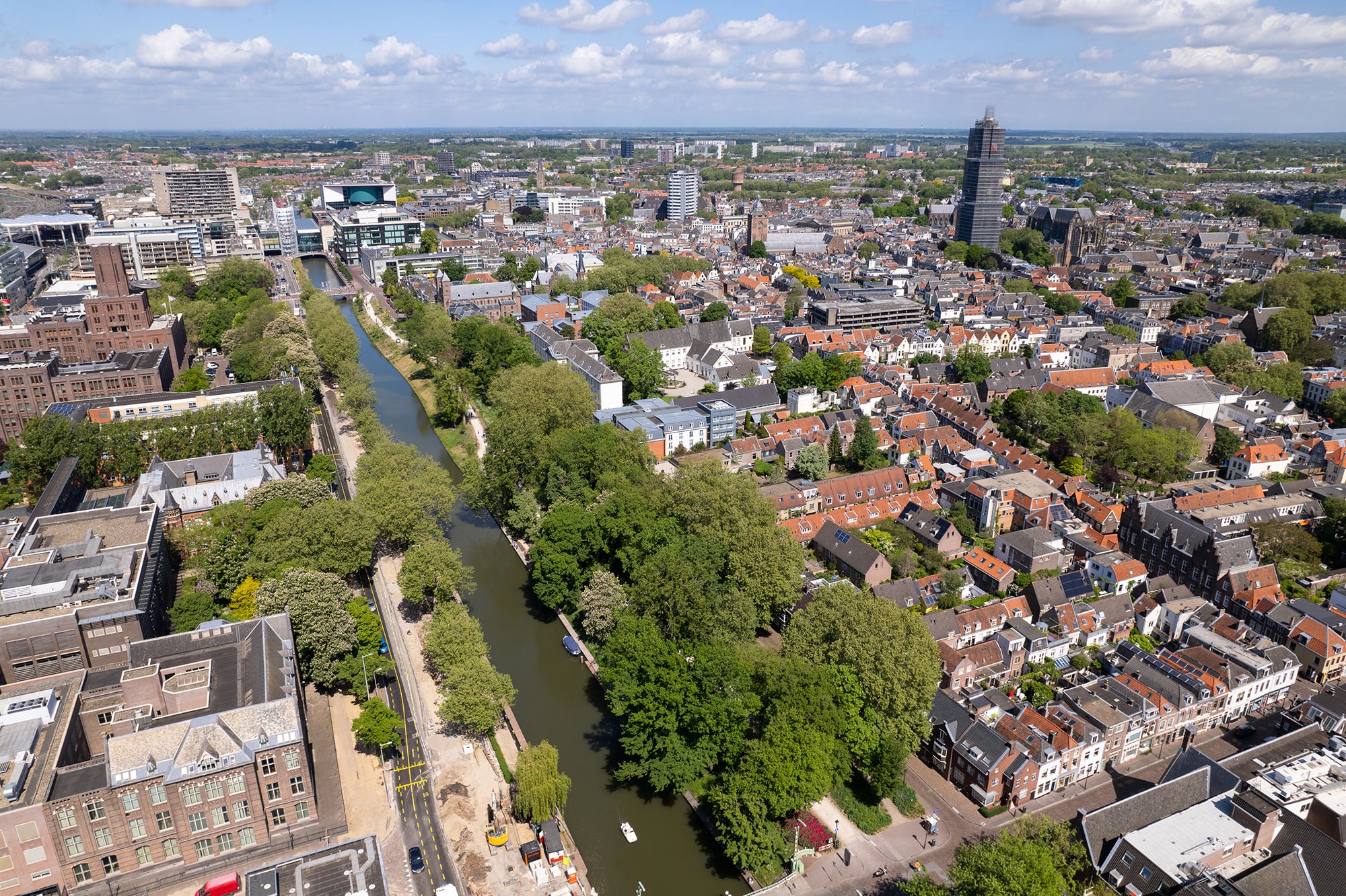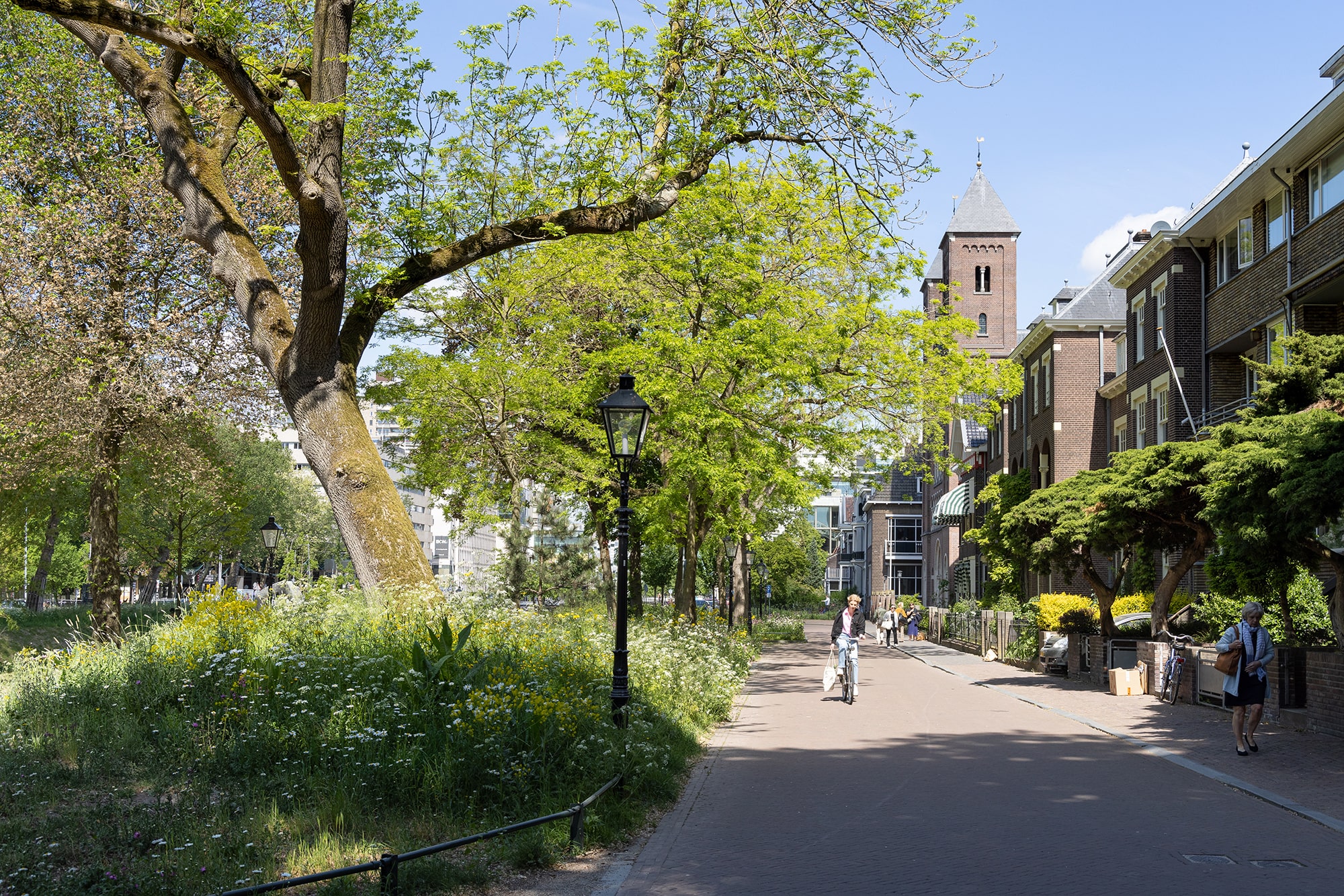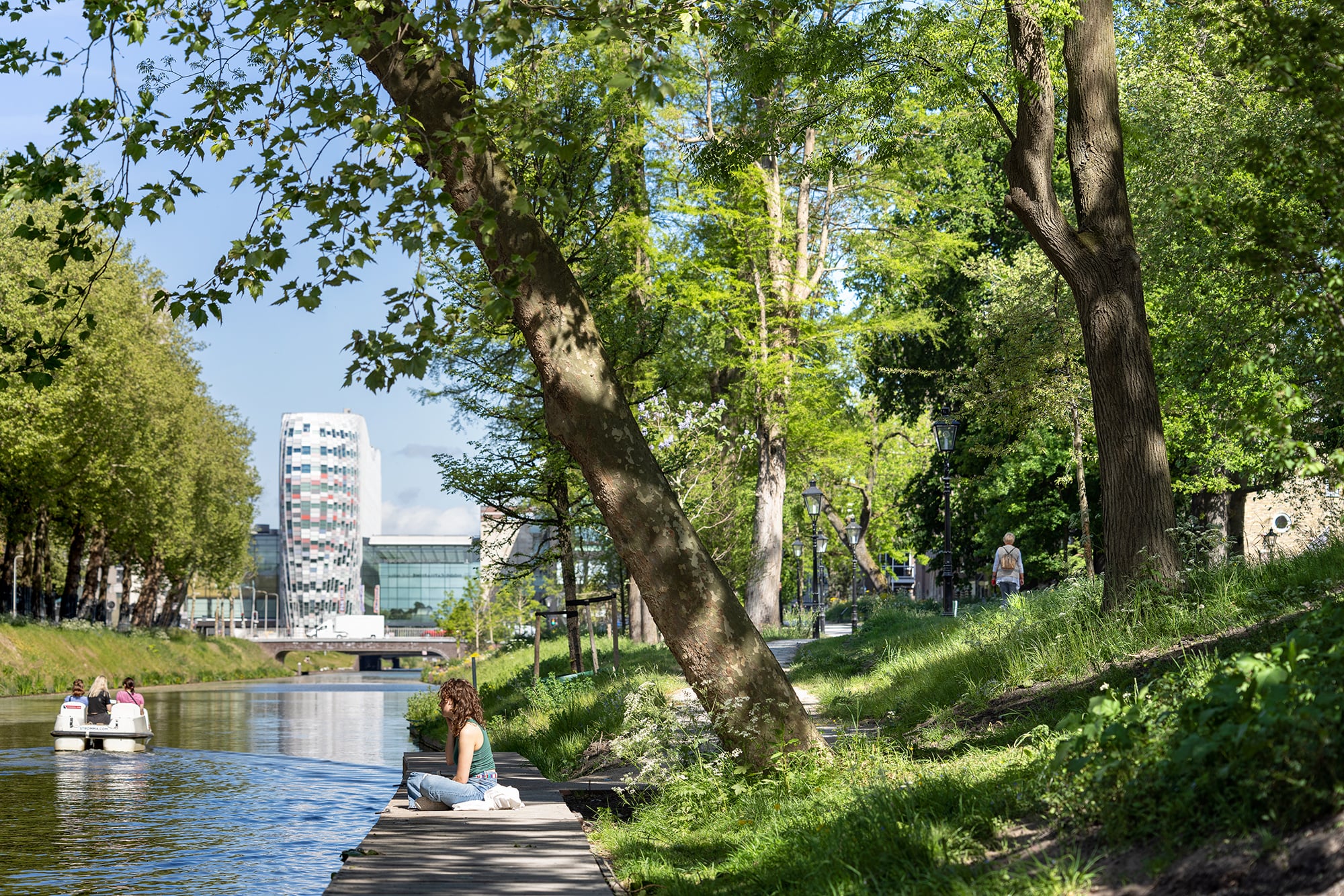 ---
Catharijnesingel Canal
Utrecht, the Netherlands
Client: City of Utrecht
Partners: Gemeente Utrecht, Witteveen+Bos, D. van der Steen BV
Area: 4,2 hectares
Completion: 2020