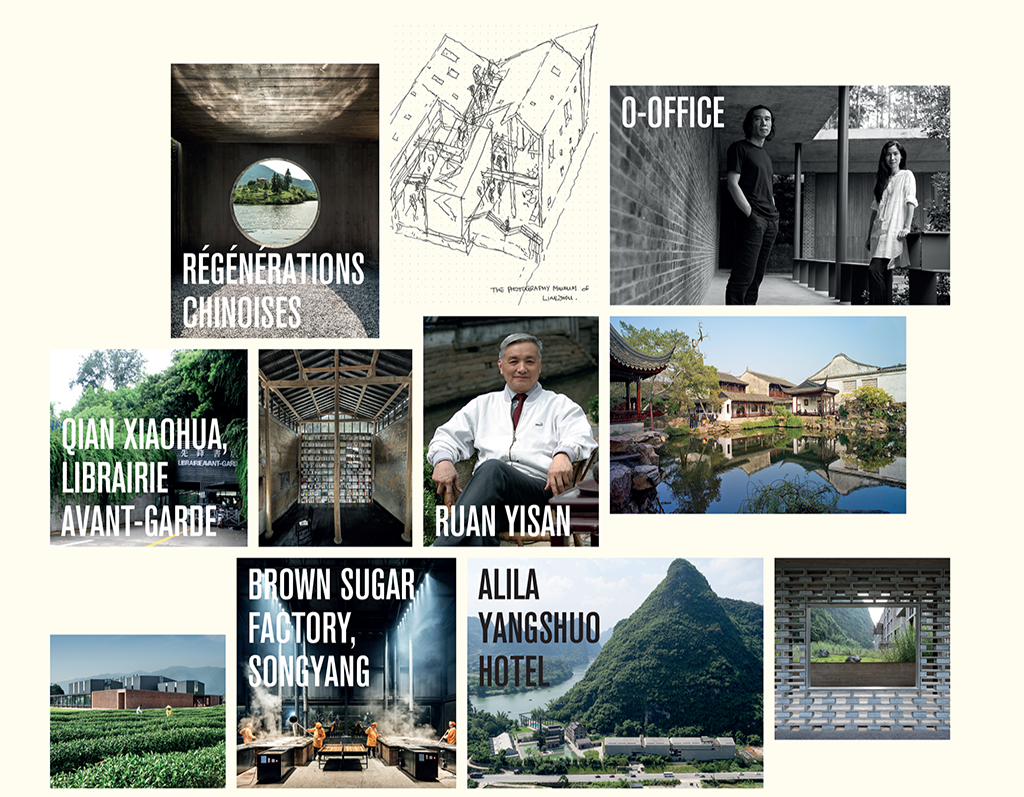 In the table of contents of AA 431, June 2019:
NEWS
Barani, Borel and Ibos & Vitart at the Cité de l'architecture & du patrimoine, The architect: Rozana Montiel, On Nathalie de Vries's (MVRDV) bookshelves, Notre-Dame de Paris seen by Bernard Desmoulin, completed buildings, exhibitions, books and quotes…
REPORT

 – China's committed architects
Survey: Regenerating the Chinese countryside, by Bert de Muynck
Portrait: O-office's reinventions, by Christophe Catsaros
Builders: "A bookstore in a remote area is a public good", interview with bookseller Qian Xaiohua by Olivier Greder
Heritage: Ruan Yisan, the militant champion of historic cities, by Françoise Ged
Projects:
– DnA, Brown Sugar Workshop, Songyang, Zhejiang, 2016, by Andreas Kofler
– Vector Architects, Alila Yangshuo Hotel, Guangxi, 2018, by Bert de Muynck
– Atelier FCJZ, Jishou Art Museum, Hunan, 2019, by Yung Ho Chang
– Trace Architecture Office, Swan Lake Bridge House and Viewing Tower, Rongcheng, Shandong, 2018, interview with the architects by Vera Granger
VIEWPOINTS
Extract: Yuanye, The craft of gardens
Design: Luxury made in China
Actors: "Tradition was the enemy", interview with sociologist Jean-Louis Rocca
Report: Denis Montel and Emmanuel Barrois: "Glass is a material that sometimes says too much"
TRENDS
Three questions to: Eric Lebeau, Edilians Sales Director for France
Project and products: 5th façades and envelopes, by Kaoru Urata
—
AA's 431th issue – China's committed architects – is available on our online store.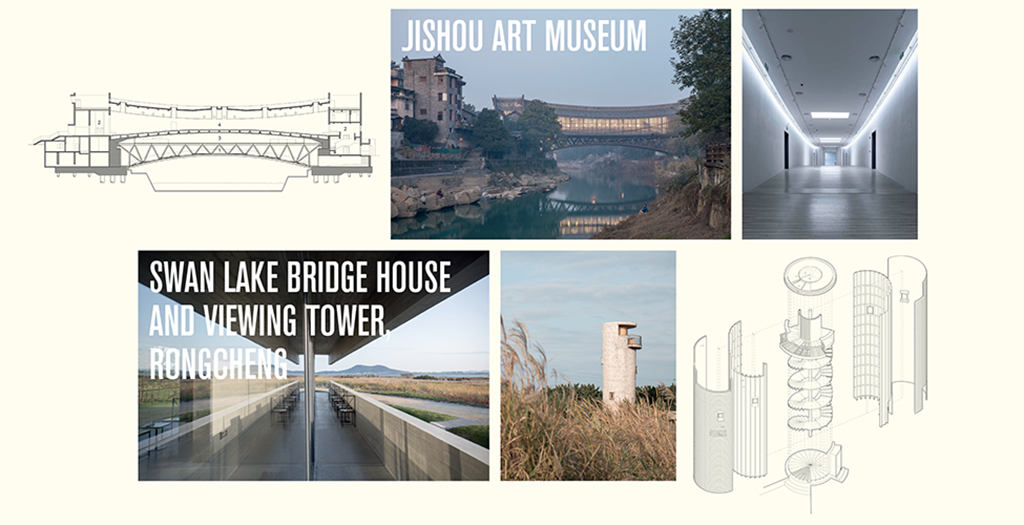 Map of the selected projects.
Click on the image to view a larger version.