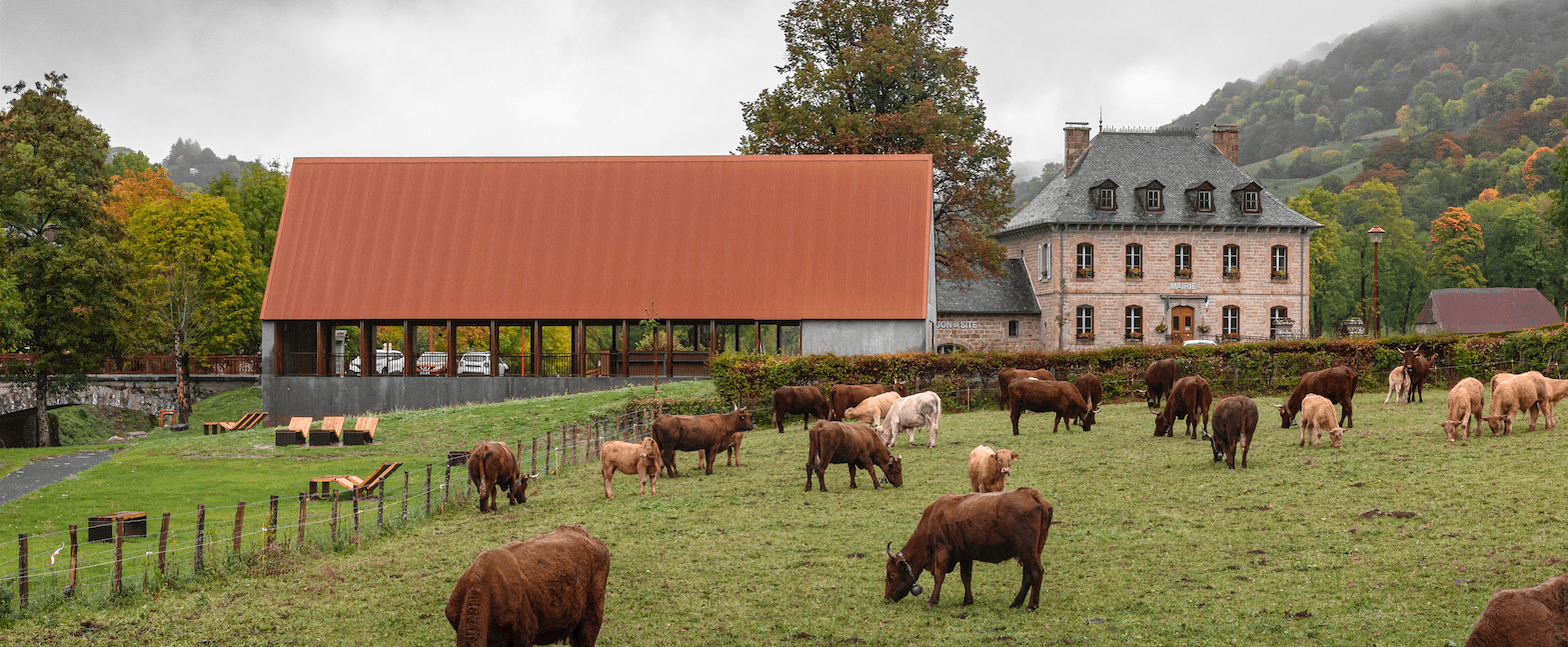 Founded in 2000 by Simon Teyssou, the Atelier du Rouget agency works in French peri-urban and rural areas with a desire to rethink public spaces, the place given to macadam, and to (re)find the landscape. Discover this article in the NEWS section of AA issue 448, "Tomorrow's Cities".

---
Divided between two offices (the first in Le Rouget-Pers, in the Cantal, and the second, since 2015, in Clermont-Ferrand), members of the team have already been able to work in Cantal, Puy-de-Dôme, Allier, Lot, Creuse and Lot-et-Garonne. A good example of their ambition is a recent project in Le Rouget-Pers. The Atelier drew up a guide plan that led to the creation of an 'inhabited park' that includes a redeveloped fairground, petanque courts, allotments and a centre that includes a media library and a leisure centre.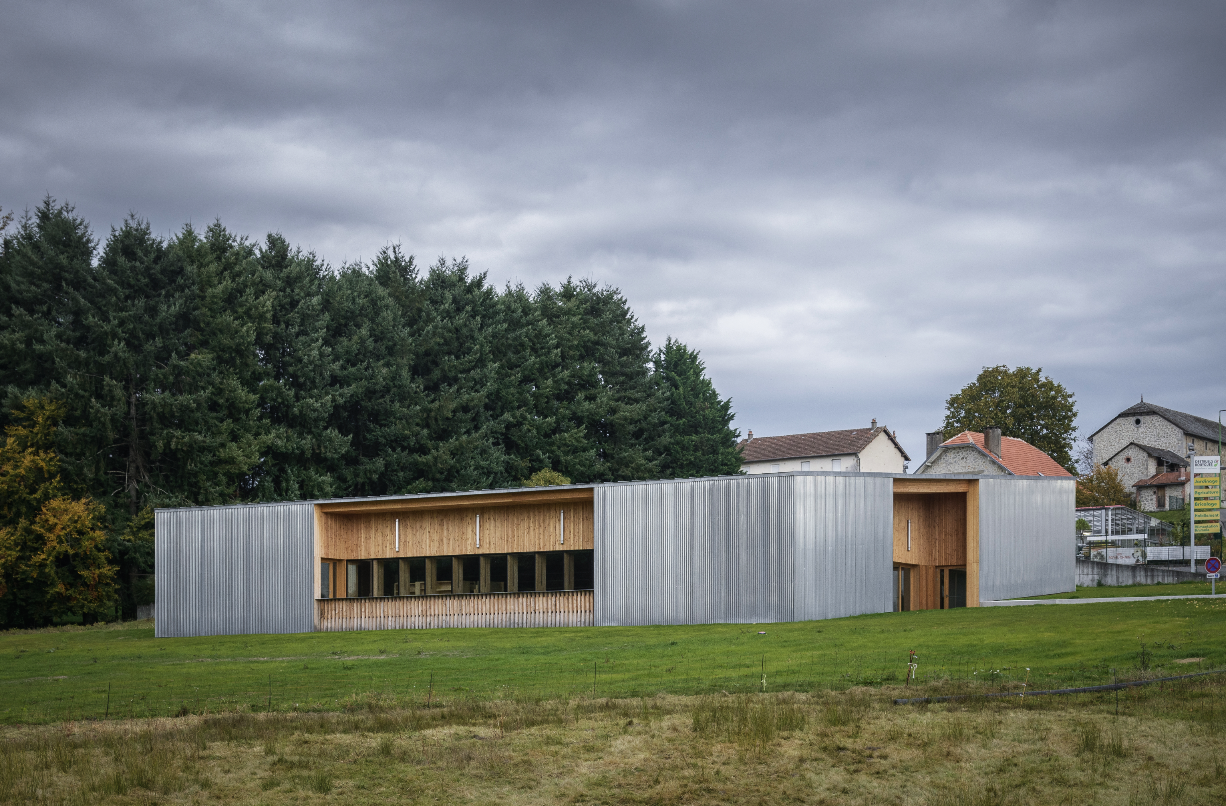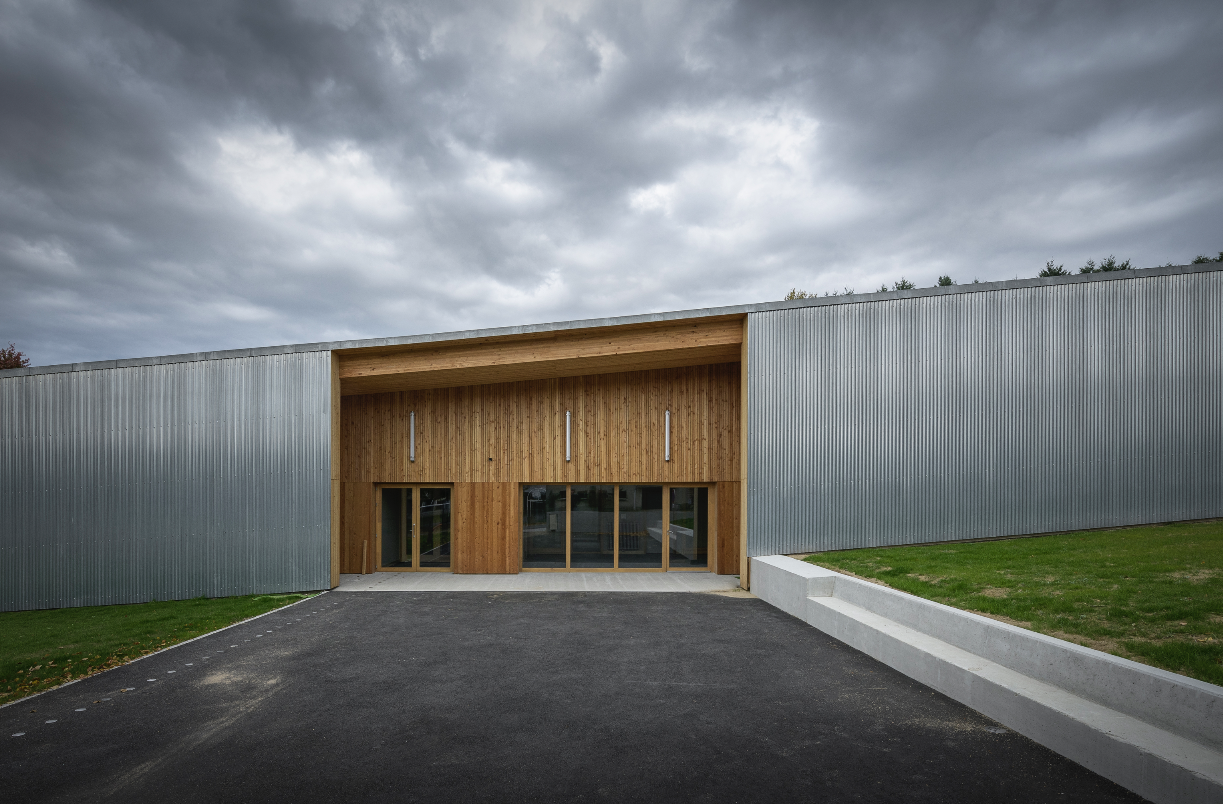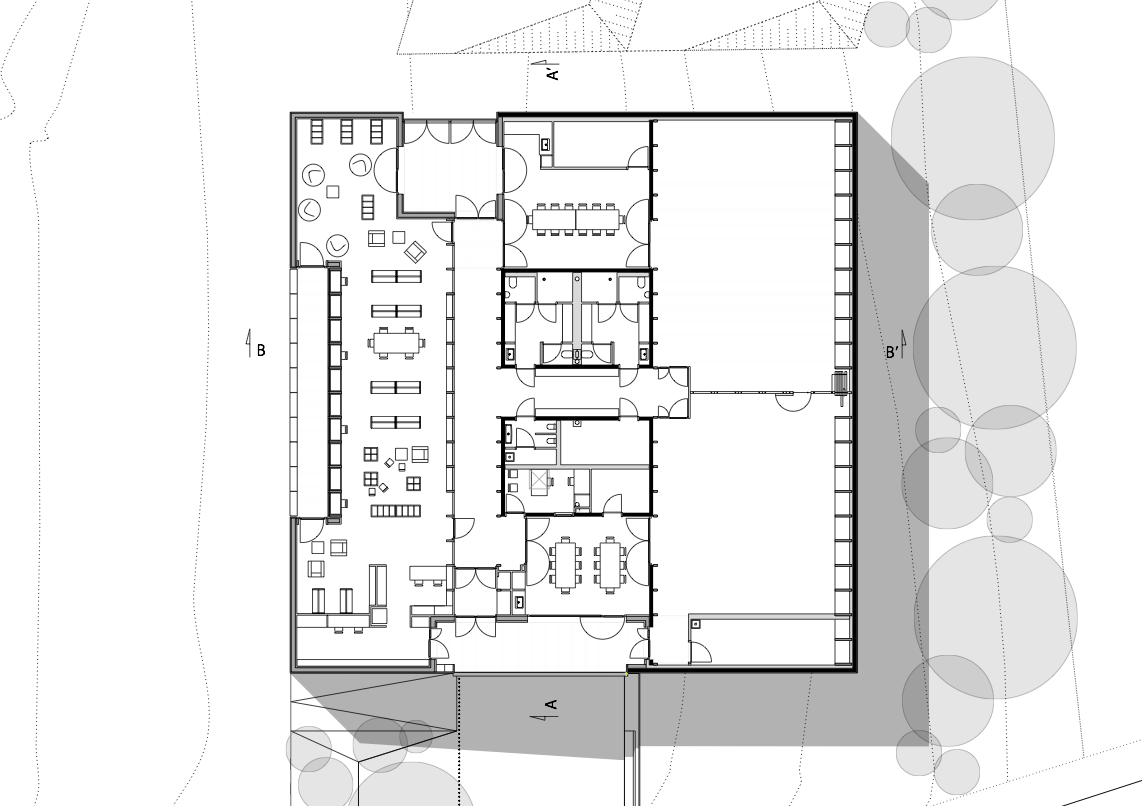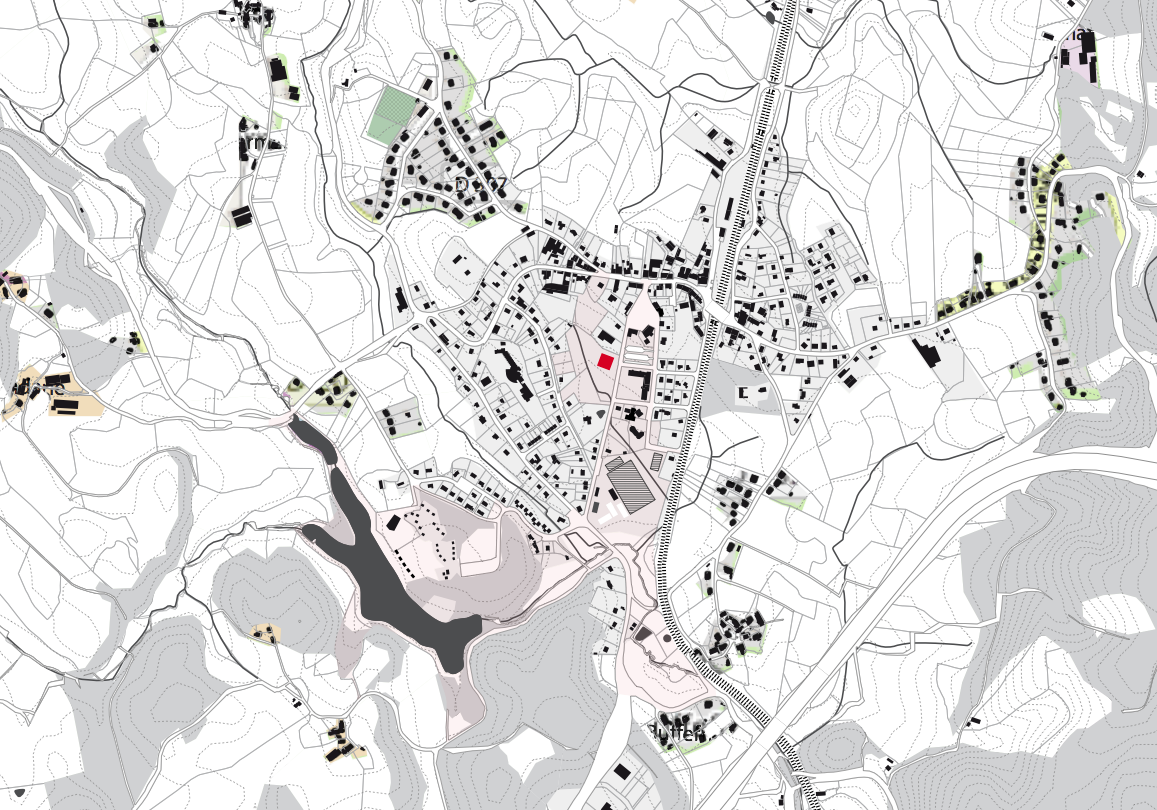 A few kilometres away, in the Col de Légal resort, the Atelier has also built a cottage entirely in wood, the layout of which runs parallel to the contours of the landscape and affords an unrestricted view of the panorama.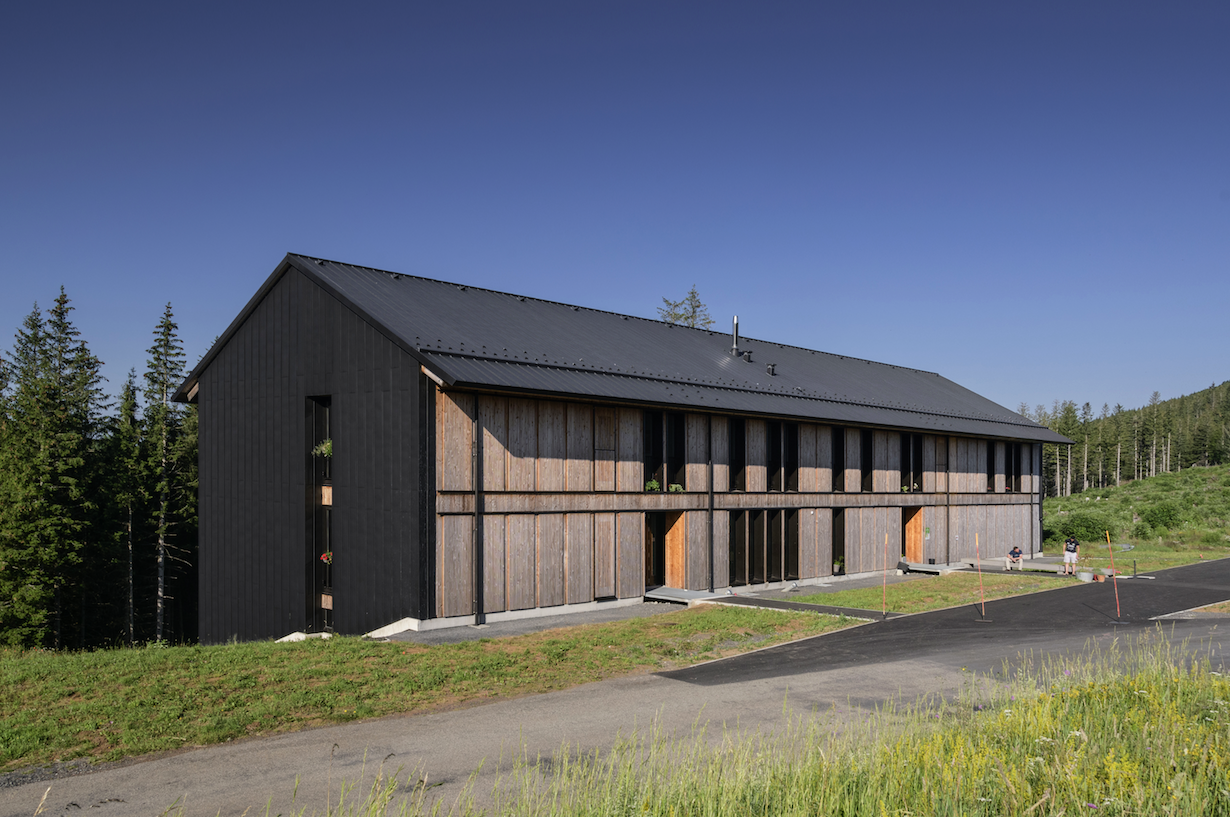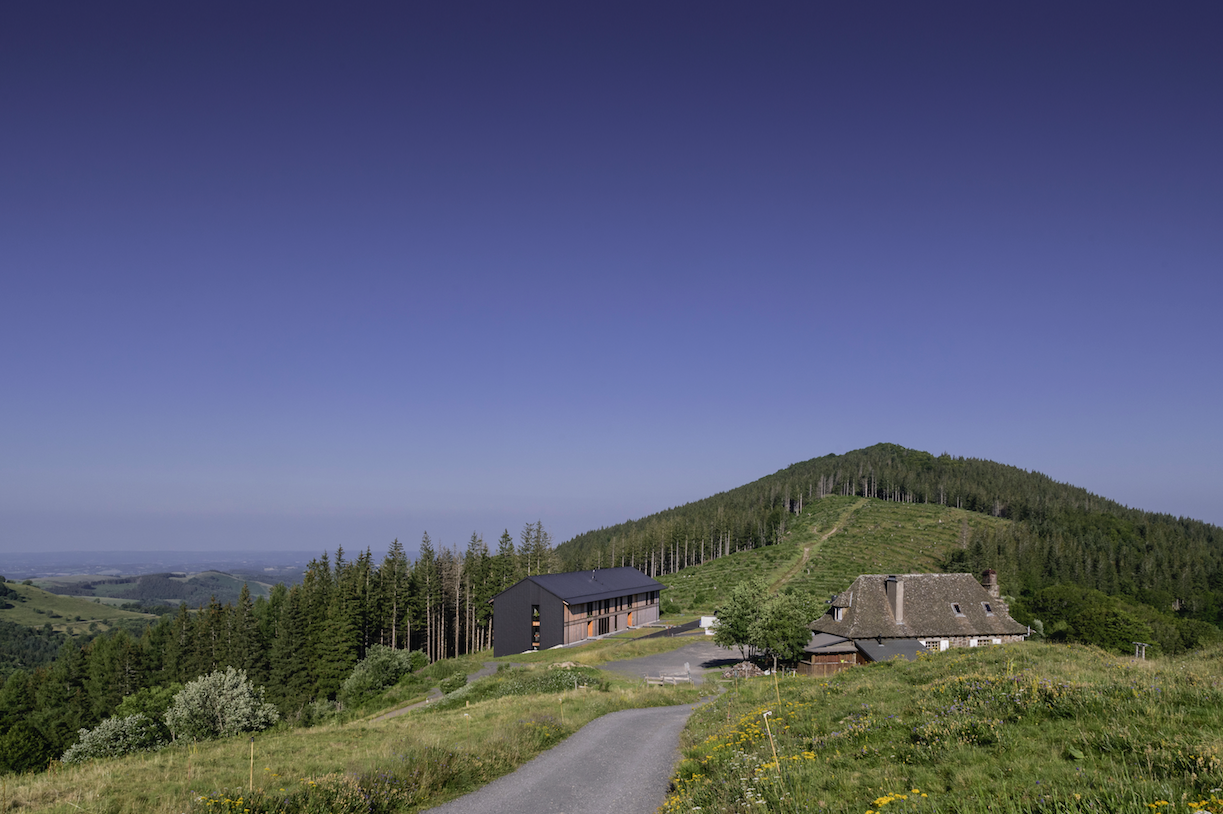 In 2020, the Atelier received the Grand Prix awarded by French magazine d'architectures for various projects carried out in Mandailles-Saint-Julien, a commune in the Cantal region that has been awarded the 'station de pleine nature' label, including the construction of a hall that reinterprets the region's traditional architecture in a contemporary manner.