"I like buildings that you don't understand at first glance." Dominique Coulon, who founded his office in Strasbourg in 1989, manages oblique volumes in such a way as to create "multiple readings" of a same space. This together with his expertly used taste for colour make his work special on the French architectural scene.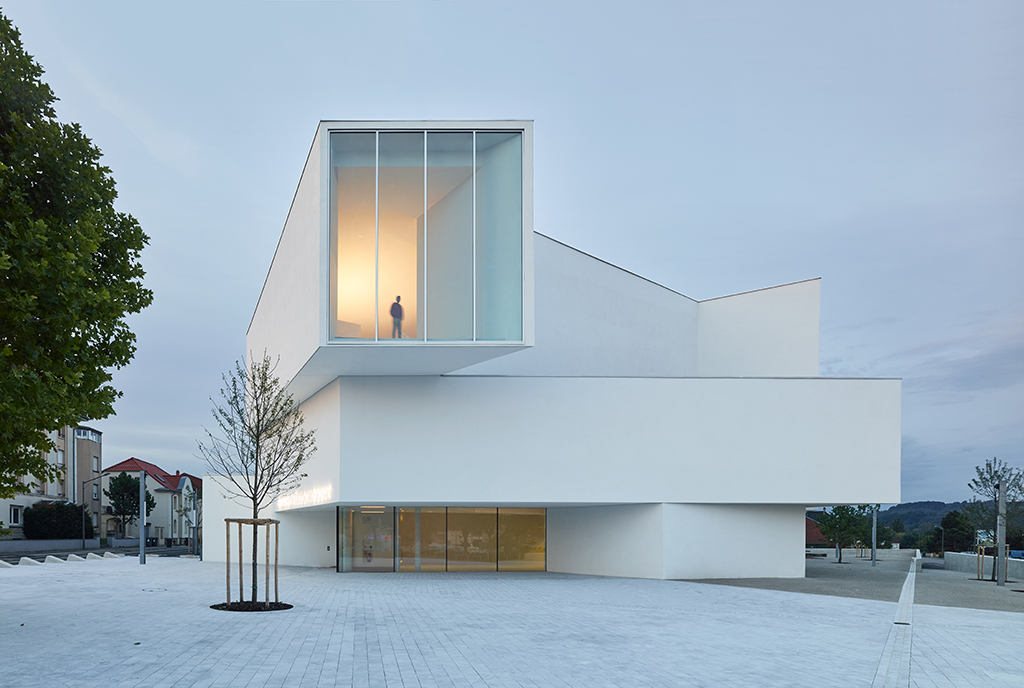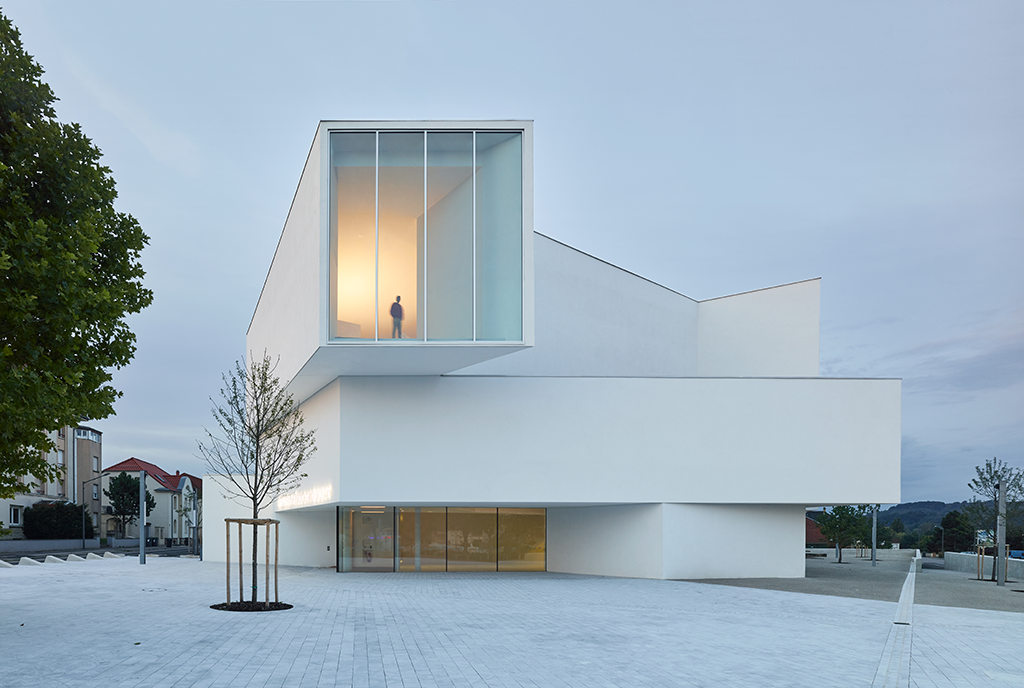 Now working in Paris region as well as in Alsace, the architect has completed since September 2016 no fewer than five public facilities using characteristic geometrical shapes – five beautifully finished buildings. The diagonal circulation of the centre sportif des Droits de l'Homme (Human Rights Sports Centre) in Strasbourg echoes the curves of the Thionville Multimedia Library: when it comes to "making space flow", Dominique Coulon is not dogmatic.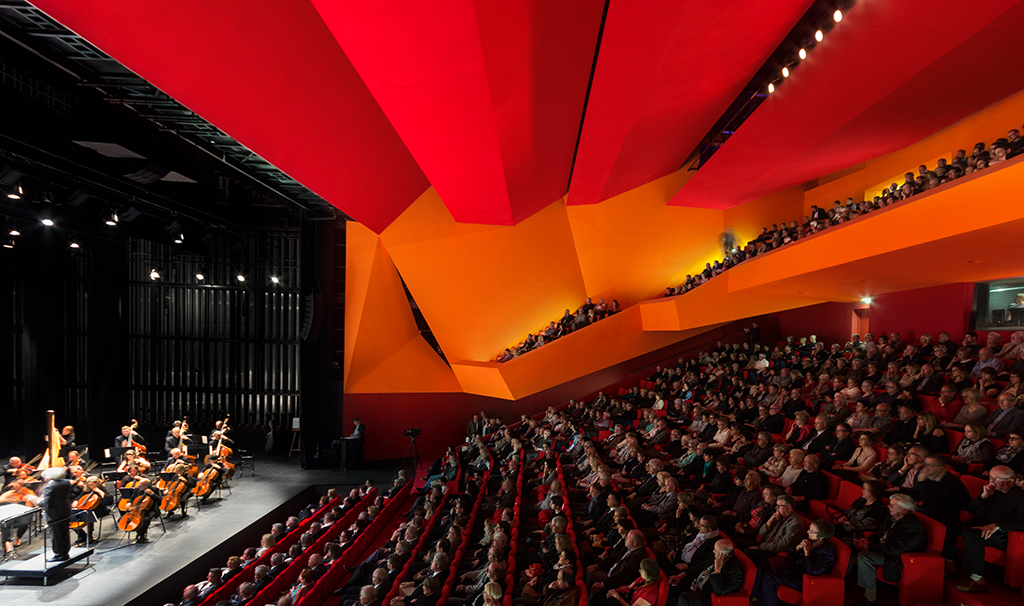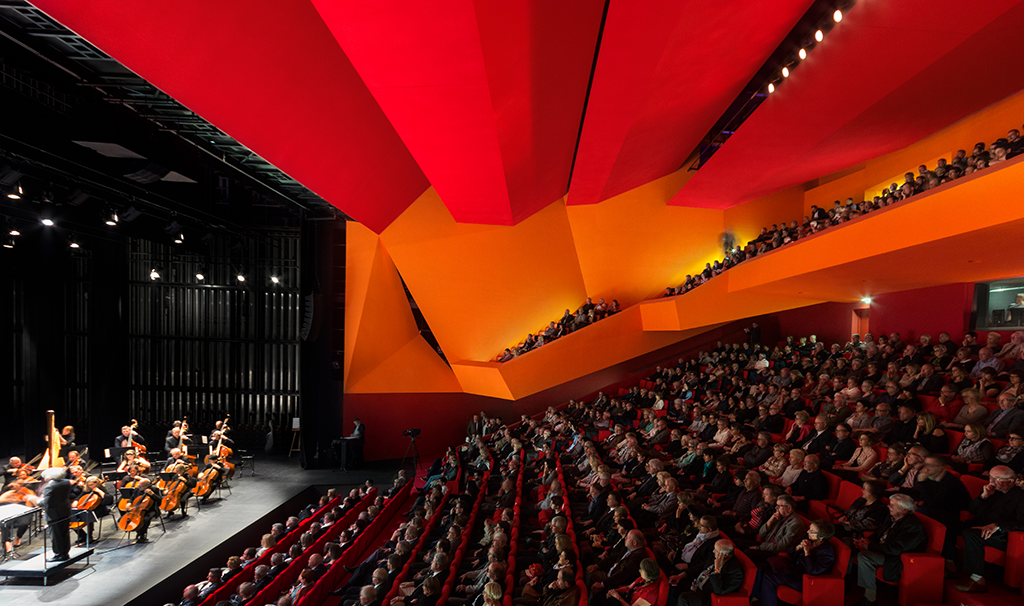 As for colour, he uses it to distinguish the programme's elements and to create surprise, as in the Théodore Gouvy Theatre in Freyming- Merbelach, where huge pristine areas of untreated plaster contrast with a flamboyant theatre.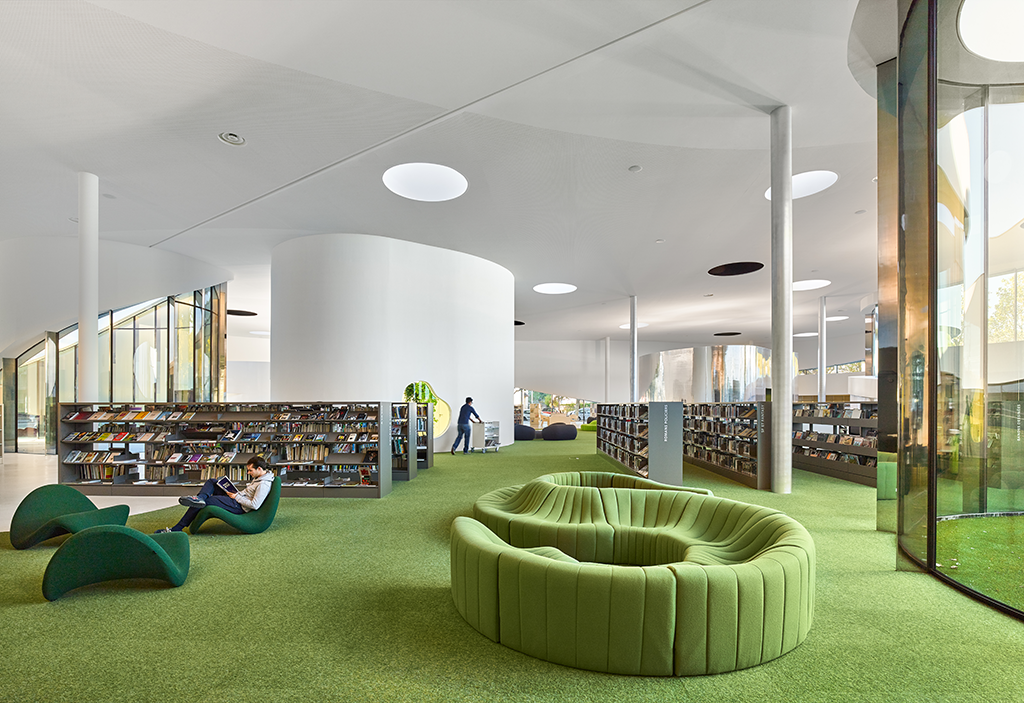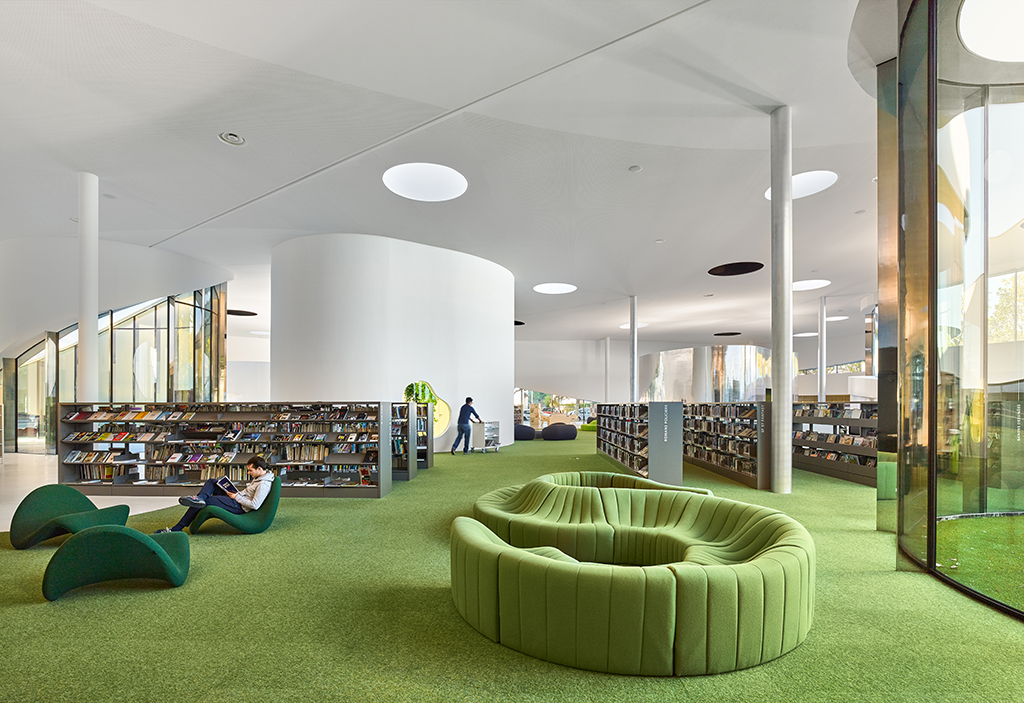 Find Dominique Coulon, Franklin Azzi and OMA in the news of the AA's issue n°423, available in our online shop !