Conceived as a response to the everchanging landscape of workplaces, ATELIER is an adaptive furniture solution. Reactive to current trends in workplace culture, it successfully combines a multiplicity of spatial functions.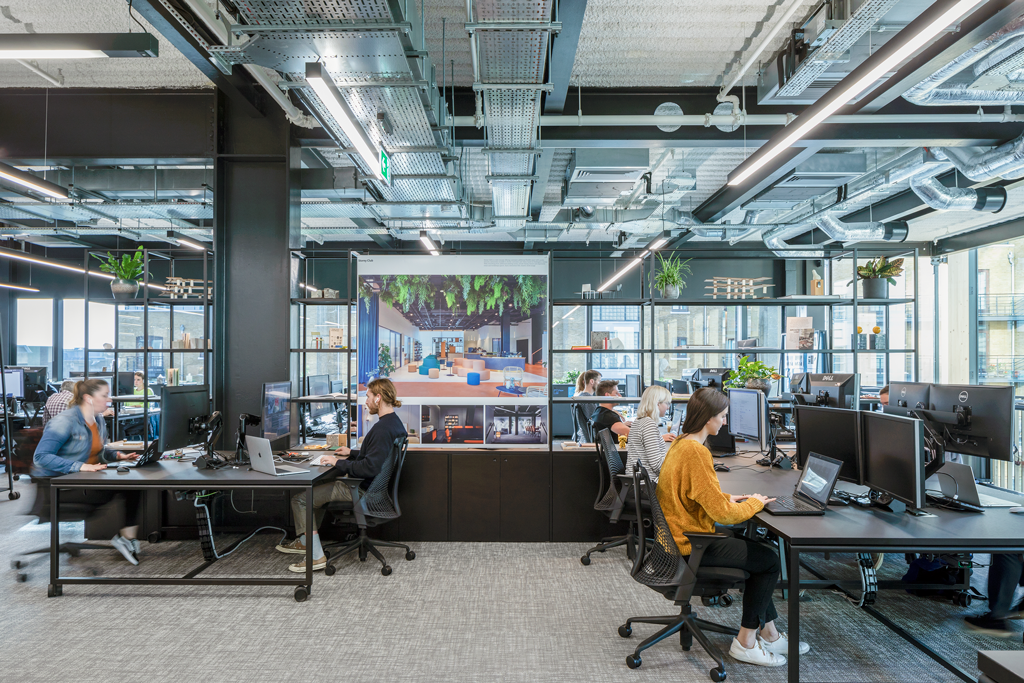 THE SPECIAL PARTNERSHIP BETWEEN FANTONI AND GENSLER
When Gensler decided to move its European headquarters to Wapping in East London, the firm undertook a lengthy research to find a furniture solution that would suit the creative needs of its 240+ talented people.
As Philippe Paré, Design Director at Gensler explains, 'we aimed to create a flexible and adaptive environment, with very little fixed space, giving employees the power to make the space their own. Agile working is a mindset. It's about giving people the choice and freedom to choose the best place to work. Space plays a part, but it's not what matters most – it's about adopting a new way of thinking and, in turn, adopting new behaviours. Therefore, furniture is one of the most important enablers for successful agile working'.
Having failed to find a product on the market that reflected this way of working, Gensler established a partnership with Fantoni, which led to the development of ATELIER, a highly flexible furnishing solution that successfully combines a number of spatial functions, while also offering durability and economic efficiency.
A MODULAR STRUCTURE AND A PANEL OF INGENIOUS TOOLS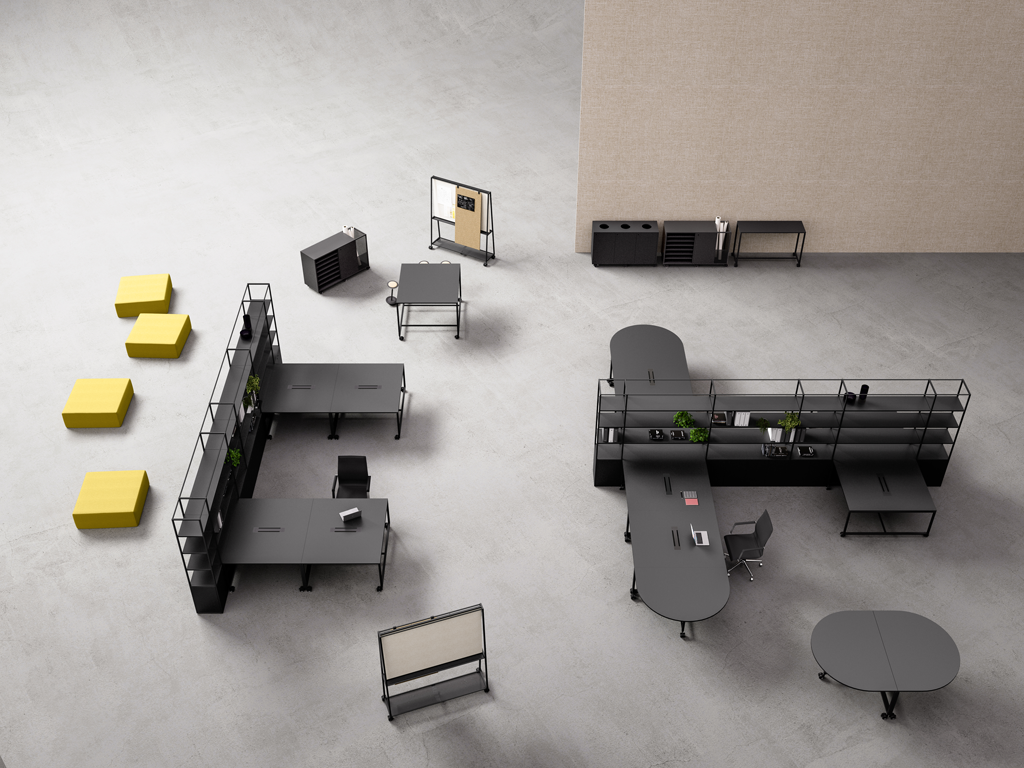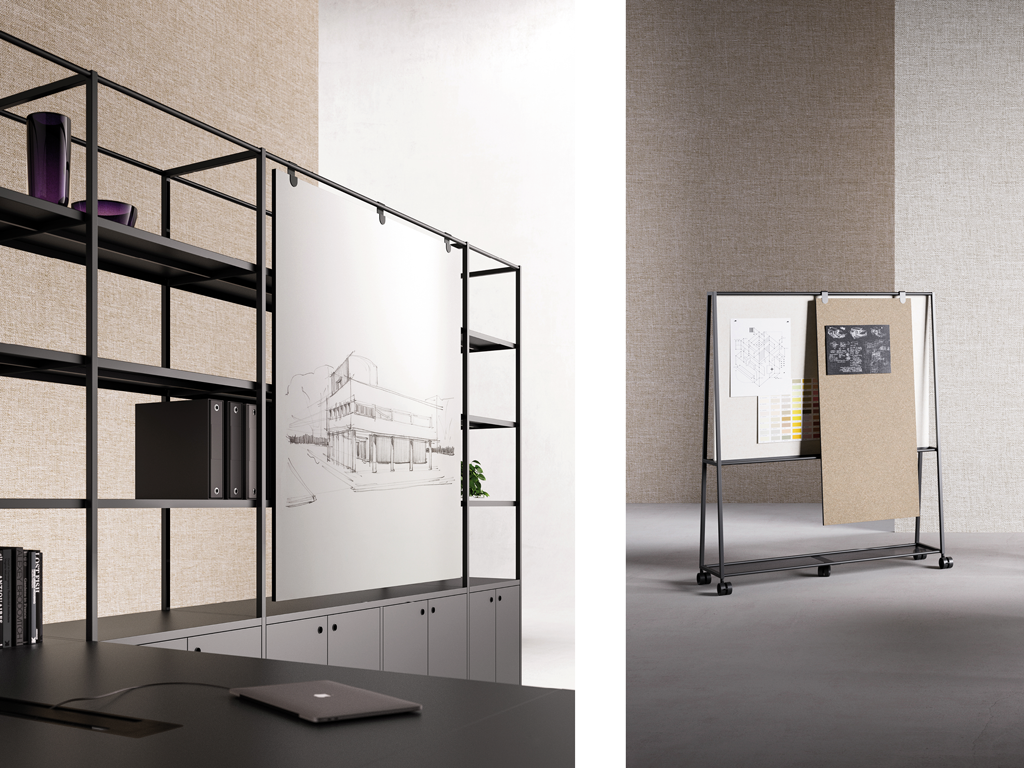 Thanks to its modular structure, which can be effortlessly adjusted at will, the ATELIER collection boosts office planning and management by offering an attractive, practical and creative work environment. With ATELIER, the bookcase changes the architecture of offices by becoming an architectural feature and the central element around which all the other furniture develops.
The collection is then composed with several tools. Like for example the high tables, ideal solutions for informal meetings and focus areas, or the double sided pinboard which is already iconic. It is made with a cork-covered side and a write-and-wipe laminated other one. When it is complete with notes or a mood board of materials, it can be carried and hooked directly onto tubular metal structure of the bookcase as well as on the mobile board.
QUESTIONING THE NEW WAYS OF WORKING
In addition to offering flexibility, ATELIER helps to bring different teams together, and facilitates greater collaboration and easier configuration of spaces. The layout is left as open as possible, spurning individual offices in favour of a design that empower people to create together and always be in beta mode.