In June 1982, L'Architecture d'Aujourd'hui entitled its 221st issue "Industry". In this issue, AA explored new forms of industrial architecture, at the dawn of a "new industrial revolution," according to Marc Emery, then editor-in-chief. "Electronics render any dialectic between form and function useless: miniaturization, communication facilities and data processing are much more important in the design economics of material or smooth operations. These facts, among others, seem to indicate that this industrial revolution will have no consequential effects on the architectural thought."
To illustrate this new "field of inventions", AA offers a panel of industrial projects, such as the Fleetguard plant, specializing in the manufacture of diesel engine filter, in Quimper, North France, completed in 1981 by Richard Rogers and Partners.
More than 30 years later, at a time when AA is again questioning the future of these industrial buildings and their reintegration into the urban fabric in its No. 430 "Productive City", read the article from 1982 about this 8.750-sq.metre-building, particularly innovative in terms of structure.
Click on the cover below to read the excerpt.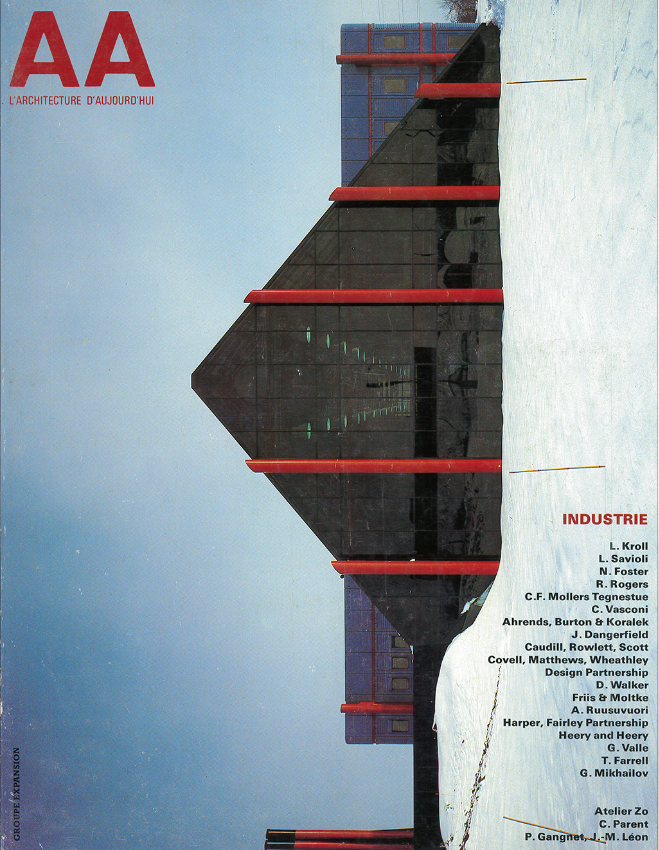 AA's 430th issue, "Productive city", is available on our online store.