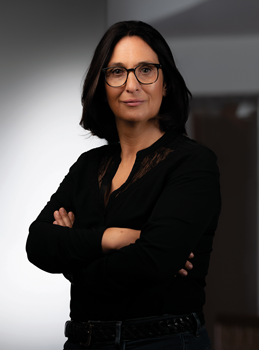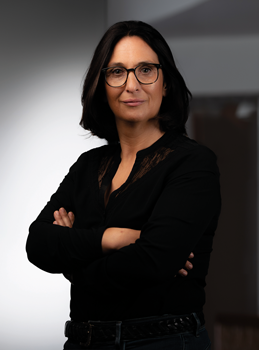 On 26 September, the 80th annual social housing congress, organised by the Union Sociale pour l'Habitat (USH), the national body which represents around 720 French social housing organisations, came to an end. Marianne Louis, managing director of the USH since 2018, answered Anastasia de Villepin's questions for AA.
The 2019 social housing congress was given the theme 'Social housing, a French model'.  Why was this angle selected?
This year is the 80th congress, and also the USH's 90th anniversary. We wanted to mark these two occasions by remembering the importance of the social housing movement in France and the extent to which it has spanned the country's history of housing. We enjoy a long-standing and long-term funding model. This is made possible for example by the Caisse des Dépôts et Consignations, which enables us to organise long-term loans. During the 2008 economic crisis, while there was a considerable drop in investments, landlords purchased housing on a massive scale. Social housing is often criticised as being an unwieldy colossus, but ultimately, it is holding its own. Today, however, this system could be under threat due to the State's withdrawal.
What is threatening this 'colossus'?
The primary threat is a short-term revision approach of social housing stock and its budgets. The 4.5 million social housing units and more than 11 million tenants are the result of a long-term public policy which has never questioned the utility of such housing. Recent rulings, such as the decrease in personal housing assistance (APL), decided in October 2018, which has forced social housing organisations to lower their rents, has had an impact on our funds. In addition, there is an increasing number of applications for social housing: there are currently 1.5 million applications which cannot be accepted. The rise in the number of insecure jobs, which do not provide access to private housing stock, is slowing down the turnover between tenants, who are staying longer in social housing. Lastly, the rise in private sector rents has a direct impact on these figures. We tend to forget, but we are actually highly dependent on the private sector.
How can the USH manage this?
This congress was also an opportunity to consider new financing solutions. We absolutely want to avoid the 'financialisation' of housing and to bear in mind that social housing is part of our nation's heritage. Many private financial organisations expect a short-term return on investment but this is not possible if we want to develop social housing stock. Moreover, for several years now we have been fighting for changes to allocation policies. These criteria, currently based solely on income levels, must be opened for example to consider the composition of income.
—
This interview is taken from AA's 433rd issue – Social Housing, a French exception ?, available on our online store.
—
Find the new financing solutions presented by Marianne Louis during the 80th annual social housing congress in the video below (in French).