Architect, designer and a professor at MIT, Neri Oxman works at the crossroads between disciplines, between biology, design, digital science… and visual success.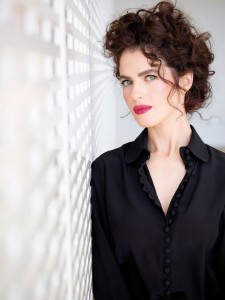 A graduate of the AA School of Architecture in London, Neri Oxman has been at MIT since 2010, where she was appointed associate professor of the 'Media Arts and Sciences' department in 2017. Relatively unknown to the general public but celebrated by her peers —last October she received the 2019 Contemporary Vision Award from the San Francisco Museum of Modern Art— Neri Oxman, born in 1976 in Haifa, Israel, willingly admits that she develops solutions "to problems that maybe do not exist yet".
In 2010, she founded the 'Mediated Matter' research group, specialised in organic design, and invented her own research field, 'material ecology'. Directly inspired by the shapes and physical capacities of the living world, the products designed by the architect and her team use this data and the intelligence of digital tools. This is the case for the Silk Pavilion, designed in 2013 and using both a computer numerical control machine and 6,500 silk worms, with a view to developing new calculation models for the design of fibre-based structures.
This summer, her forward-looking work was on display at the XXII Triennale di Milano, for which the architect presented Totems, an installation using melanin, which champions the use of these organic pigments in the field of design and architecture.
Taking the very production of the material into consideration in the creative process is a key aspect of the experiments conducted by the Mediated Matter laboratory. In 2018, the lab designed Aguahoja, a collection of digitally designed artefacts based on molecular components from tree branches, insect exoskeletons and human bones. Providing input for these cross-disciplinary studies between the macro and the micro, Neri Oxman and her team are currently studying the impact of space travelling on a bee colony in order to analyse the challenges of pollination. So, mad scientist or visionary genius?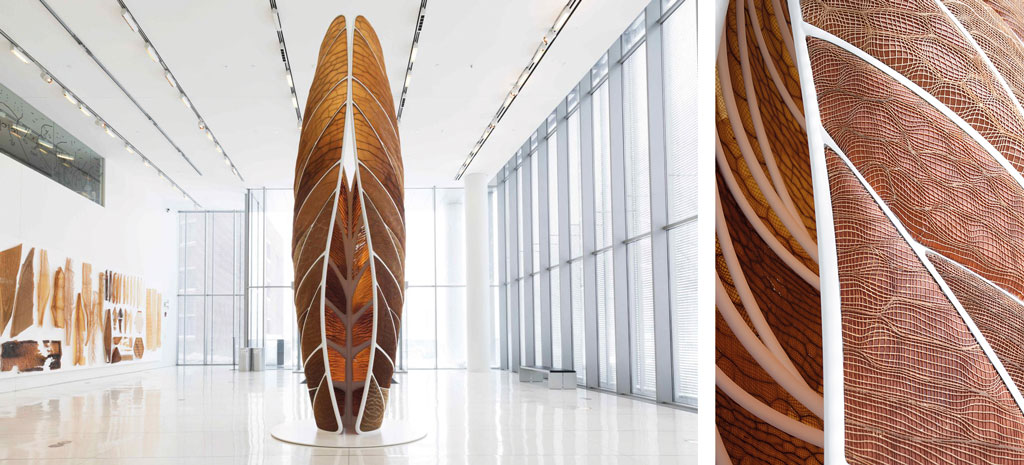 —
This article by Anastasia de Villepin is extracted from AA's 434th issue – Ageing well in place – published in December 2019, available on our online store.