The other side of the mirror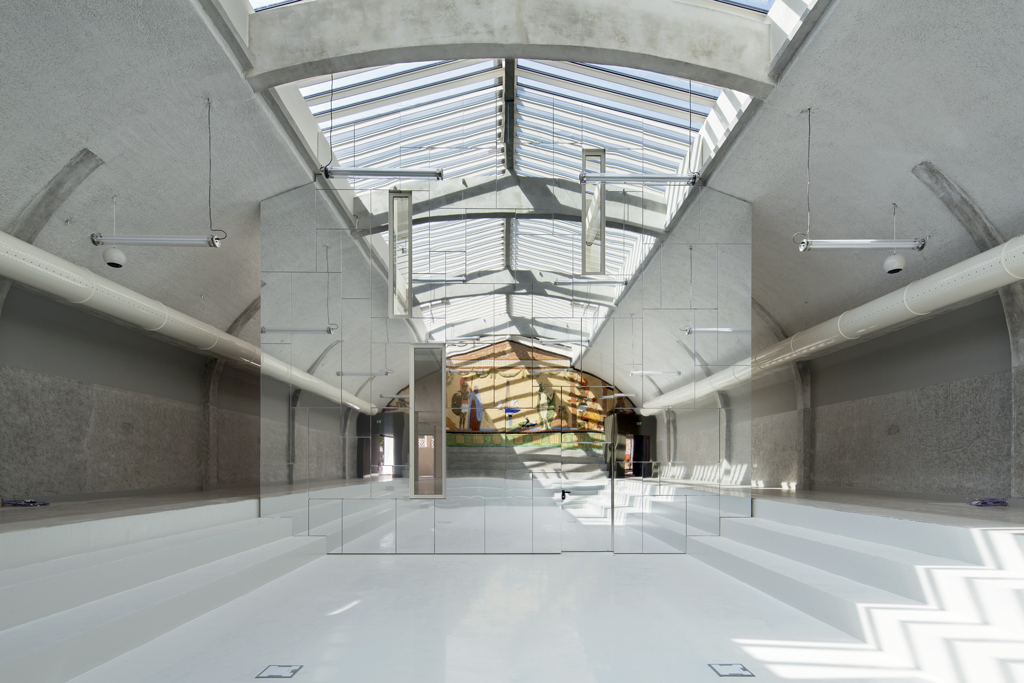 Bernard Desmoulin + Pierre-Antoine Gatier, Médiathèque Aqua-libris, Saint-Maixent-l'École, France, 2016.
There are a succession of "for sale" or "to let" signs in the windows of the houses of Saint-Maixent-l'École. This town, located in western France, has lost nearly 12% of its population in ten years (6 500 inhabitants in 2014). As a garrison town, it plays its future on a few political decisions taken from the capital. To end a vicious cycle and revitalise the town centre, the mayor decided to build a public cultural facility on modernist remains.
An article by Jean-Philippe Hugron.
Larger than life bisons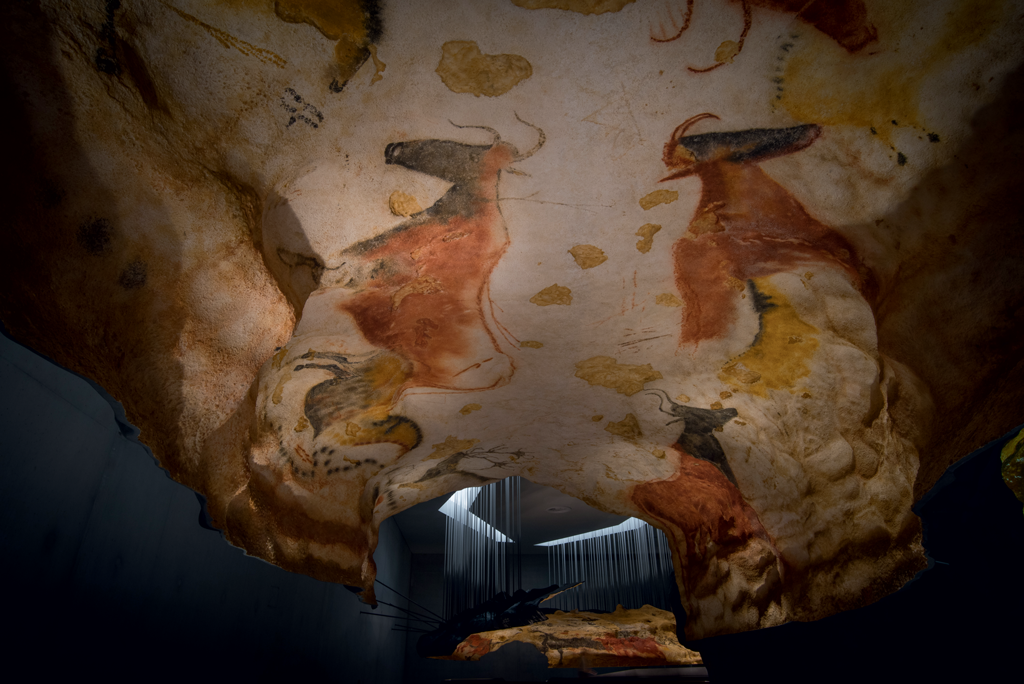 Snøhetta + Casson Man + SRA Architectes + Duncan Lewis Scape Architecture, International Centre of Cave Arts Montignac-Lascaux or "Lascaux IV", Montignac, France, 2016. 
"The issue of the original and the copy was a real dilemma", stressed Kjetil Trædal Thorsen, cofounder of Snøhetta architects, which completed the eagerly awaited "Lascaux IV" International Centre for Cave Art, in the valley of la Vézère, in Dordogne. Discovered in 1940, then closed to the public in 1963 because of the carbon dioxide levels resulting from the thousands of daily visitors, the Lascaux cave now has a perfect twin. In the 1980s, a facsimile was built called Lascaux II. It was then partly closed due to a lack of maintenance. As for Lascaux III, it is an international travelling exhibition launched in 2012.
An article by Cécile Brunengo.
The airiness of ETFE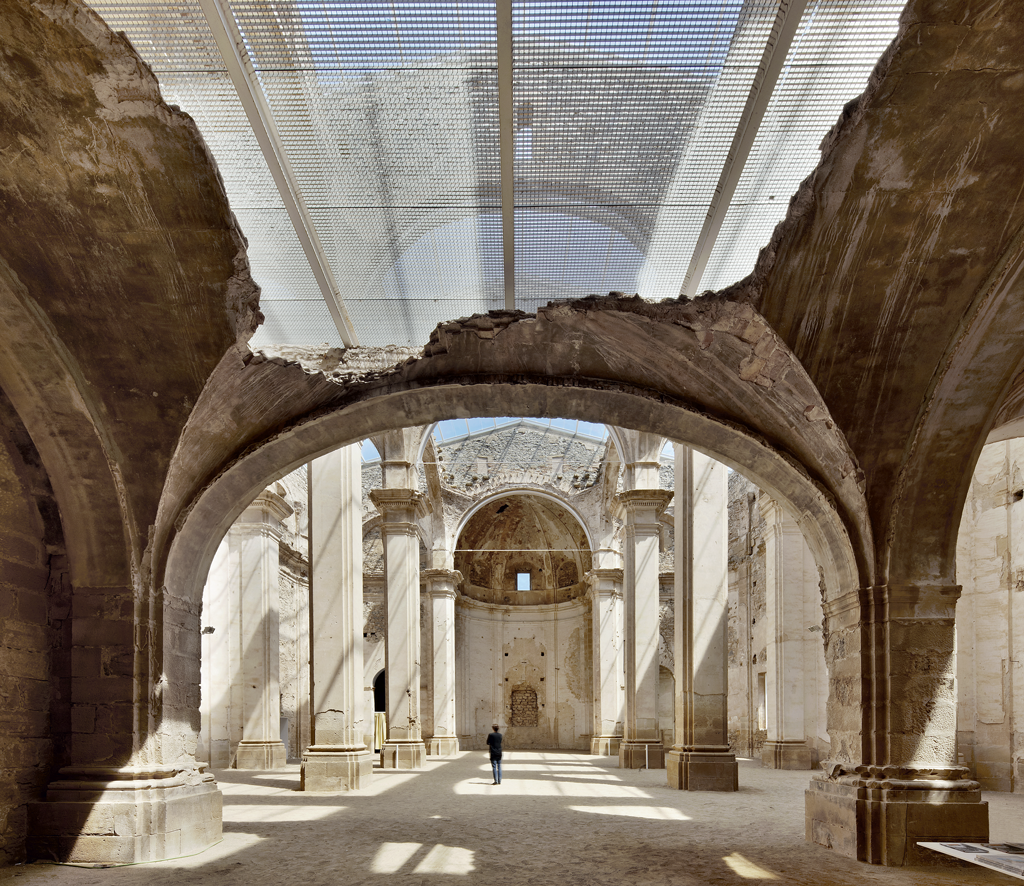 Ferran Vizoso + Nuria Bordas, rehabilitation of the Sant Pere church, Corbera d'Ebre, Spain, 2011.
During the 1938 Battle of the Ebro, a decisive defeat for the Republicans, the church of Sant Pere in the little village of Corbera d'Ebre (not far from Tarragona) was reduced to a burnt-out shell, like so many others during the Spanish Civil War (1936 – 1939). Preserved as a memorial to the conflict, its ruins were left to crumble until, in 1999, the local council and the Regional Government of Catalonia decided to consolidate and roof the building, both to halt its decay and make it useable. But how could you do this while maintaining the sensation of being both inside and out? How could you allow the sun still to strike the floor with its midday fire?
An article by Andrew Ayers.
Read full articles in AA's Issue 418, May 2017.