Built between 1926 and 1931, Van Nelle's tobacco, coffee and tea factory in Rotterdam is a place of exemplary modernity and functionalism. Transformed into offices by Dutch firm Wessel de Jonge Architecten in 2004, the Van Nelle factory has been listed as a UNESCO World Heritage Site since 2014. About a productivist architecture. 
To read the excerpt from Vertical Urban Factory (Actar, 2015 — released in paperback later this year), written by Nina Rappaport, click on the picture below.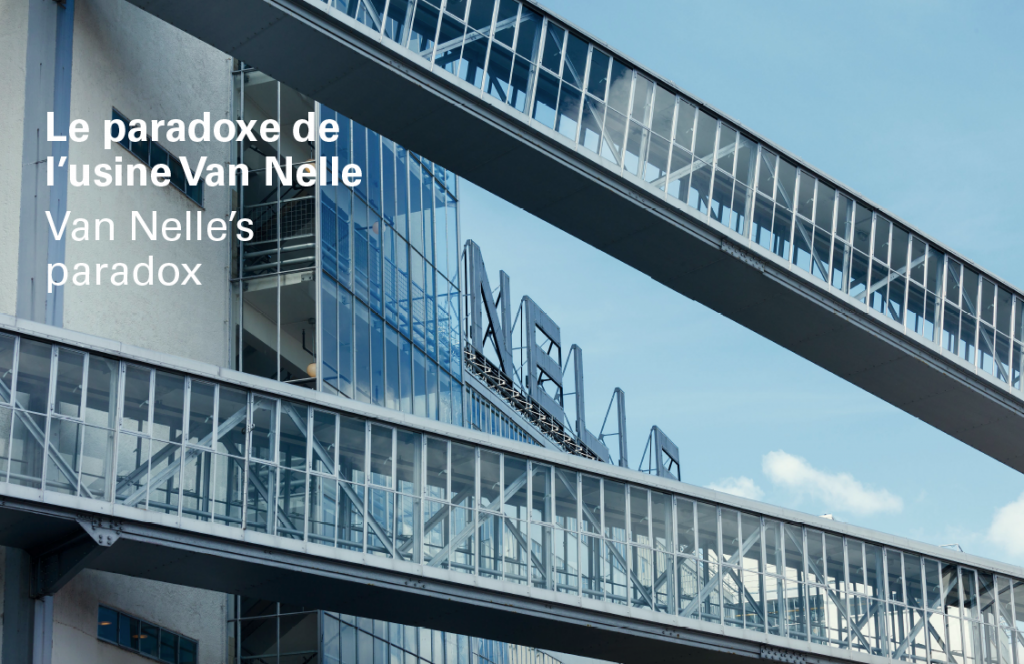 —
This article has been previously published on AA's 430th issue –Productive city – released in May 2019. Buy your copy on our online shop.