Long viewed as pioneers of experimentation in the domain of housing, social landlords have ceded ground in the role of project owners and been overtaken by private developers. Nowadays, with the imperative to innovate an integral part of practice in every field, the housing sector may not be the one to benefit the most.
Click-on the image below to read the full article, written by Catherine Sabbah.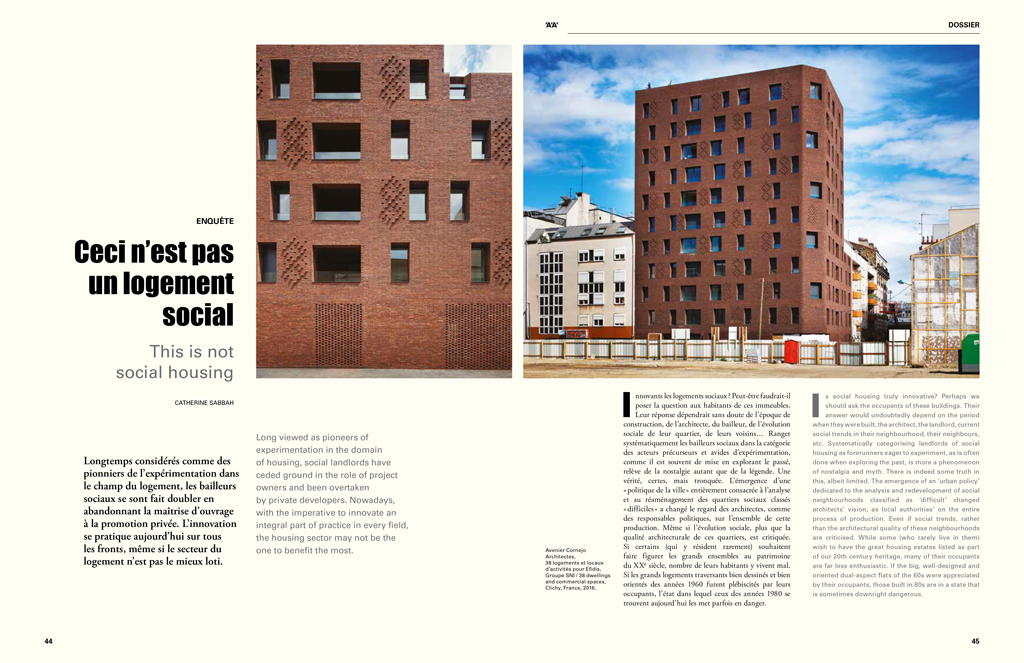 –

This article is an extract from AA 433rd issue – Social housing, a French exceptionalism? – avalaible in our online store.