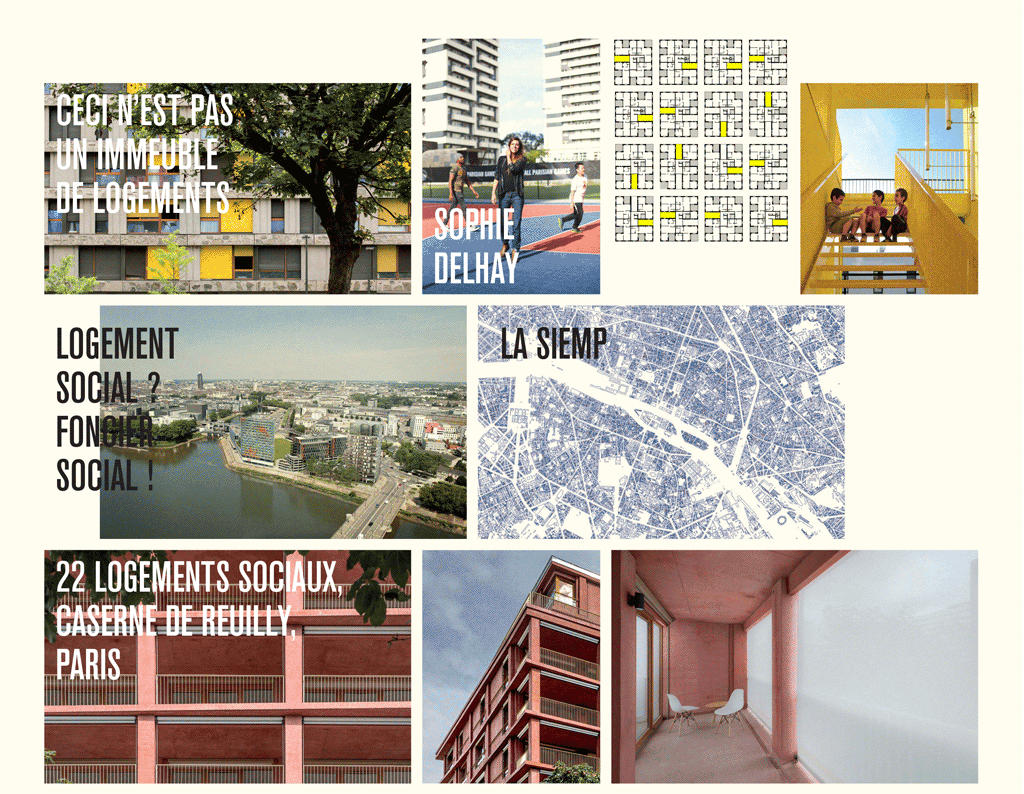 In the table of contents of AA 433, October 2019:
NEWS
Tribute to French architect François Seigneur, News from Fala, On Amanda Levete's bookshelves, 'Big Mother' by Philippe Trétiack, buildings, exhibitions, books and quotes…
REPORT
– SOCIAL HOUSING : A FRENCH EXCEPTIONALISM?
Investigation: This is not social housing, a survey by Catherine Sabbah
Profile: Sophie Delhay, building from inside out, a portrait by Emmanuelle Borne
Builder: Social housing? Social land ownership, an interview with Franck Marolleau, by Jean-Philippe Hugron
Heritage: The Siemp, social housing and the years 2000 in Paris, by Jean-Louis Violeau
Realisations:
– Charles-Henri Tachon, 22 socialhousing units, Caserne de Reuilly, Paris, 2019, by architect Charles-Henri Tachon
– Atelier Provisoire, 9 social housing units, Pessac, 2016, by Anastasia de Villepin
– Armand Nouvet, 16 social housing units, Paris, 2018, by Amélie Pouzaint
– Christophe Hutin, 17 social housing units, Bègles, 2015, by Adrien Poullain
VIEWPOINTS
Art: The Winchester widow's guests, an article by Christophe Le Gac
Extract: The architecture of trees
Profession: Hélène Chaudeau, "I am a ferryman", interview with Océane Ragoucy
TRENDS
Three questions to…: Emmanuel Gagnez, CEO of Sammode, by Kaoru Urata
Projects and products:  Innovations
—
AA's 433rd issue  – Social Housing, A French exceptionalism ? – is available on our online store.