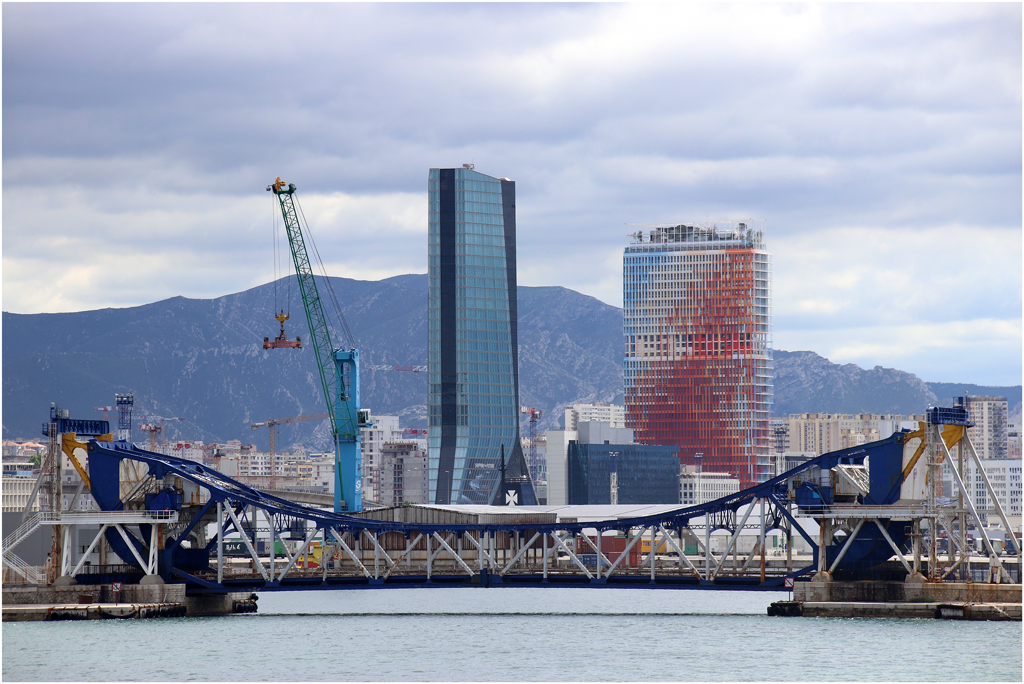 With his lastest building, the Marseillaise, Jean Nouvel confirms once again that he is the architect of unique objects. On Marseille's harbour front, looking out to sea, he has just completed for the Constructa group an office tower whose assembly of sunscreens creates a variety of hues borrowed from the colours of Marseille – the harbour, the calanques, the horizon, sky and rooftops. A 31-storey anthem, 135 metres tall.
L'Architecture d'Aujourd'hui: According to Marc Pietri, president of the Constructa group, "you don't give a brief to Jean Nouvel". So when he contacted you, what did he ask for?
Jean Nouvel: Marseille is Marc Pietri's city and the site of the Marseillaise is complex but it is also of personal importance, with Pietri's son, architect Jean-Baptiste Pietri, designing two residential towers on the site (La Porte Bleue and H99). So the Quais d'Arenc operation is not just another development area for him. Marc Pietri got in touch with me because he knows that I am interested in buildings that mark the city. Of course I was given a set of dimensions to respect, including that of remaining slightly lower than Zaha Hadid's tower – which I did happily, out of friendship. So all that was my starting point, without the usual constraints from developers; we didn't talk about typology. I believe only in context. Towers are archetypal, products that follow a specific set of rules, autonomous and automatic, that repeat themselves. Here we were able to try to do something other than the usual four identical façades in reflective glass. I wanted this tower to belong to Marseille. But there was already an important neighbour, and these two towers will be seen together for a long time to come. So it was first a question of finding a complementarity between two objects of very different architectural and aesthetic properties, neither one resembling the towers that are generally found in business districts. Zaha Hadid's tower has a momentum, an energy, its curves are powerful, it is dark, and it has a train trailing behind it, and I am right behind to hold the end of that trail. The Marseillaise is more lightweight. It belongs to its site and it marks its site. Belonging to a site does not mean disappearing, on the contrary, it belongs to an aesthetic of appearance and of impregnation. The presence of the Marseillaise is quite natural here, it corresponds to a volumetric template, a quantity of volume to be occupied, with no formal composition. It is an unfinished drawing, with lines that appear and disappear…
Find the full version of this interview between Jean Nouvel and Emmanuelle Borne in L'Architecture d'Aujourd'hui No. 427, available on our online store.